A very nice collection of suits customized for sea lions. Designed by Japanese artist Takashi Kuribayashi and presented in a fashion boutique in Singapore.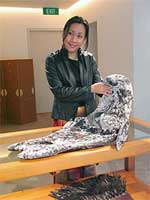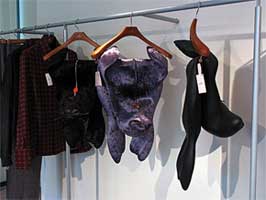 Part of the Singapore Biennale that runs until 12 November 2006.
Images: artnet, universes in universe.
Dress your pet: Augmented Animals, a techno-enhanced collection for creatures; electronic jacket to pet your chicken remotely; some rather fetching chicken suits; and tattoos for pigs (images).