Starts today!
This week, Resonance 104.4FM is holding its Annual Fund-Raiser, with a series of live events, an on-line auction and special broadcasts. The reason why i'm mentioning it this year is that the radio needs your help even more than in the past : we need to secure £50,000 reserves in order to bolster our next funding application to Arts Council England, who have generously supported us for the last 11 years. The exciting bit: our programme makers and many friends have organised a variety of amazing entertainments for you – all proceeds going to Resonance. With your help we can keep our unique and exceptional broadcast service on air and advert-free!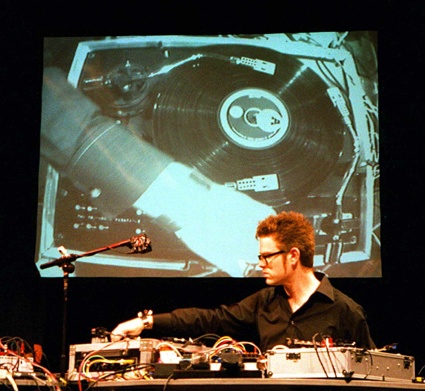 Janek Schaefer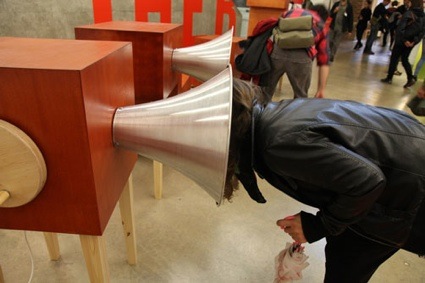 Yuri Suzuki, Garden of Russolo
The whole list of events is over here: Resonance104.4fm's Annual Fund-Raising Drive. I'd like to point you to a couple of evenings you might enjoy:
There are tons of music events. I know zilch about music but i do know that on Thursday 13 February, Resonance104.4fm has lined-up an impressive series of sound-art performances at Cafe Oto. There will be Janek Schaefer + Rie Nakajima + Yuri Suzuki + post-electronic research group Oscillatorial Binnage. I've no idea who curated this event but it's hard to imagine a more exciting selection. And all that for a very reasonable £8.
Also very tempting is High Tea with Max and Stacy. "Financial war reporter" Max Keiser and Stacy Herbert of The Truth About Markets will be at The Roxy for a high ­finance Q&A. That's on Sunday 16 February 4pm. Tickets are £15.
So please do come to any or all of these events. Do grab something in the online auction (i'll link to the page as soon as i have it) or make a donation. Today. Because we really need your help at Resonance104.4fm.
Photo on the homepage: Oscillatorial Binnage at the Merge festival.