Pulled: A Catalog of Screen Printing, by Mike Perry (available from amazon USAand UK.)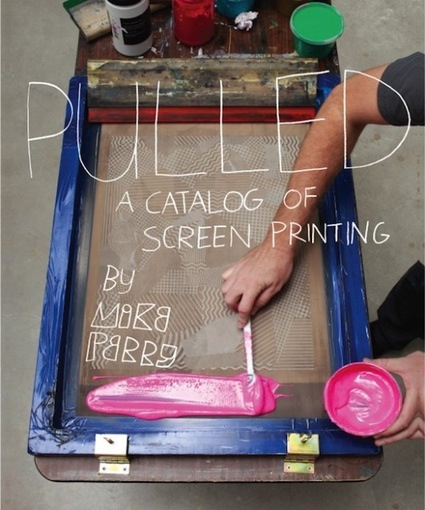 Publisher Princeton Architectural Press writes: From Andy Warhol to the sassy designers of today, screen-printing is a medium with undeniable panache. Prized for its accessibility and bold, saturated colors, screen-printing is cheap, versatile, and a little dirty. Not to mention fast. Author Mike Perry (Hand Job, Over and Over) screened his first shirt in college and wore it later that night. So listen up, burgeoning artistes: it can't always be bad to wear your heart on your sleeve.
Pulled stretches screen-printing in all directions, leaving no element untouched. This book is a survey and a how-to, a collection of prints and an idea bank. It brings together more than forty talented screen printers, including Aesthetic Apparatus, Deanne Cheuk, Steven Harrington, Maya Hayuk, Cody Hudson, Jeremyville, Andy Mueller, Rinzen, and Andy Smith, among many others. Pulled is for the creative person who wants to leave his mark on cotton, or anything else.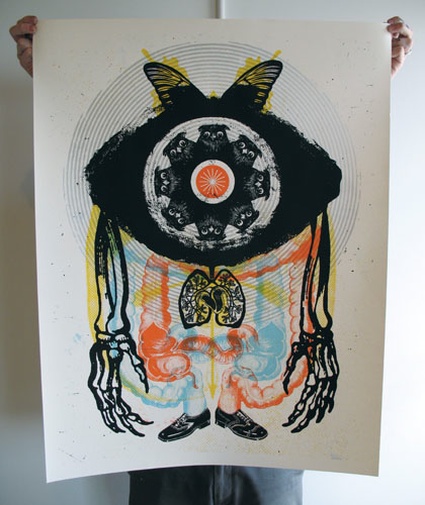 Aesthetic Apparatus, Simian Cyclopia, 2008
Another book review because sometimes you've spent such a nice time with a book that you need to share it with your readers. Right here, right now.
Pulled contains mostly images. 2 pages of introduction. 2 pages of how to screen print yourself and then bits and pieces of portfolio with a short presentation of each designer/artist/studio. Pretty straightforward, charming and efficient. The author of the book, Mike Perry is one of these screen printing artists which gives the whole book a kind of homely, small community feeling. I'll shut uo here and let you see some of the goods for yourself: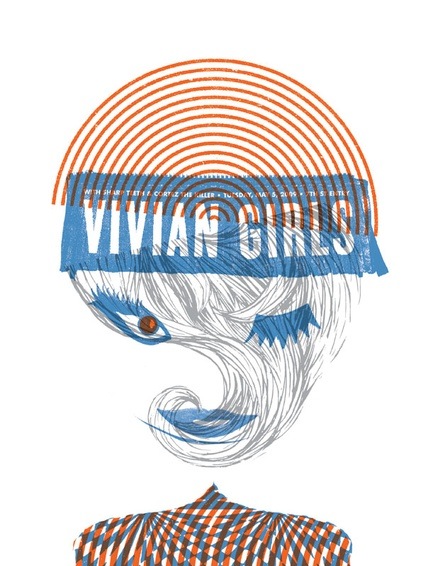 Aesthetic Apparatus, Vivian Girls Concert Poster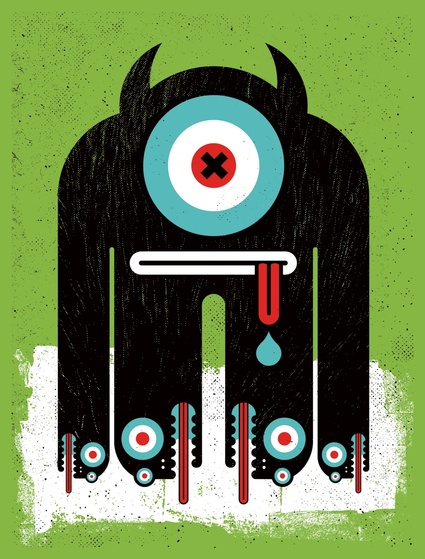 Aesthetic Apparatus, Doom Buddy III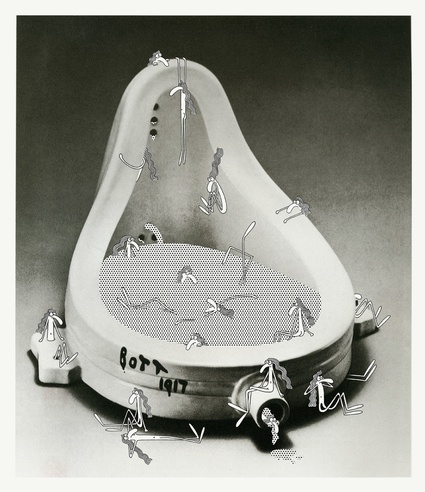 Scott Barry, The Fountain, 2009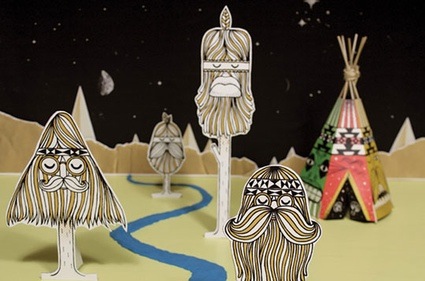 Steven Harrington, Our Mountain, 2008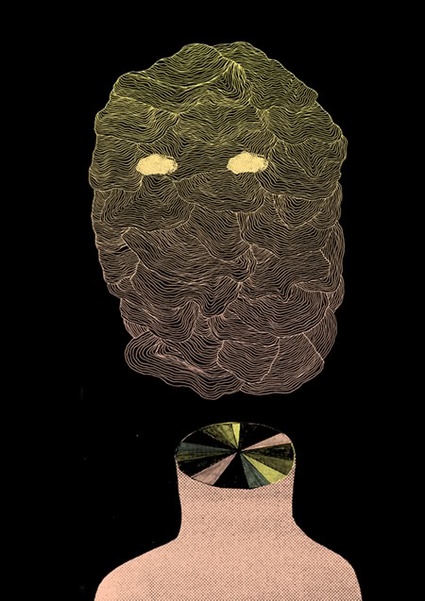 Kaleidophant, Parasite, 2009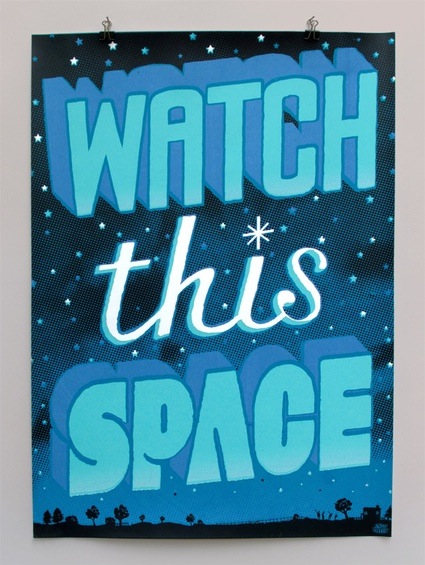 Andy Smith, Watch This Space, 2008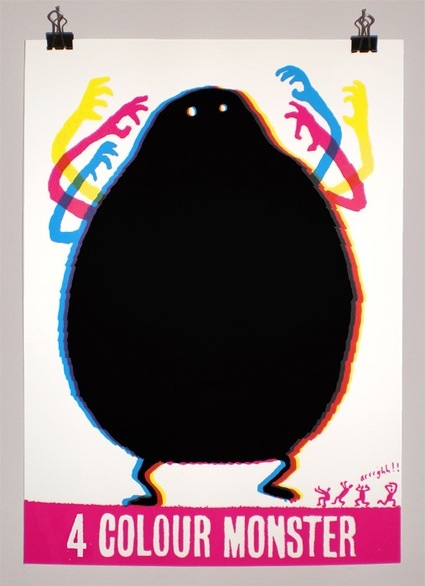 Andy Smith, 4 Colour Monster, 2008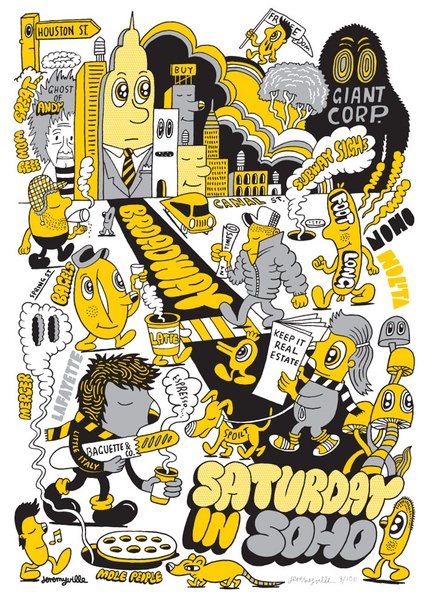 Jeremyville, Saturday in Soho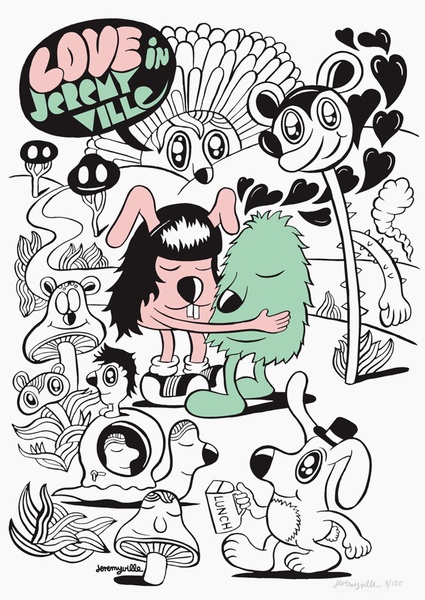 Jeremyville, Love in Jeremyville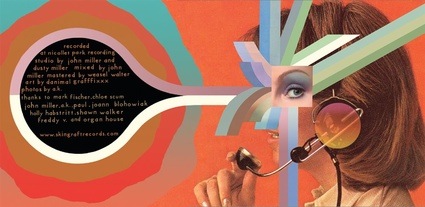 Daniel Luedtke, 2nd Wave, 2009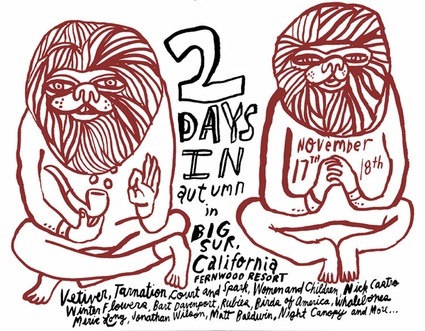 Nathaniel Russell, 2 Days In Autumn Festival, Big Sur, California, 2007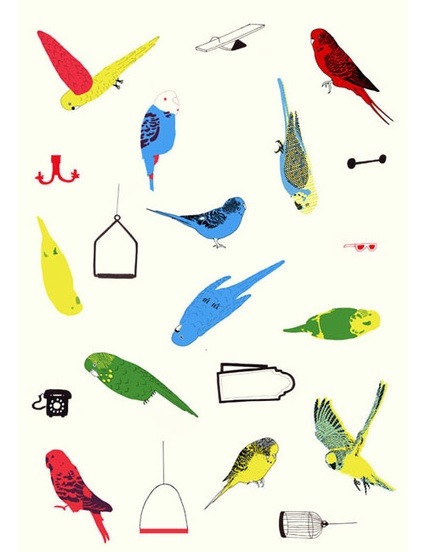 Hannah Waldron, Best Aviary, 2008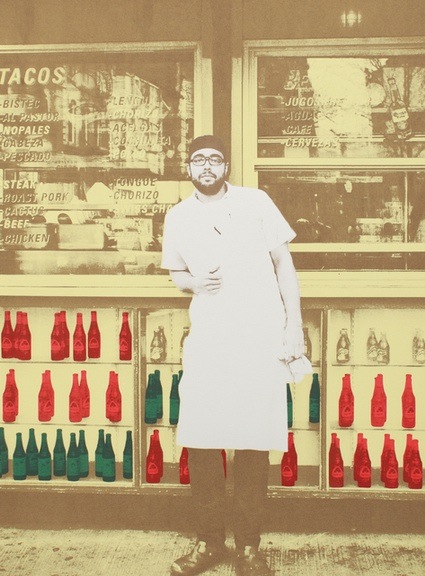 Marque and Anna Wolf, Nicholas Cox, Chef, La Esquina, 2009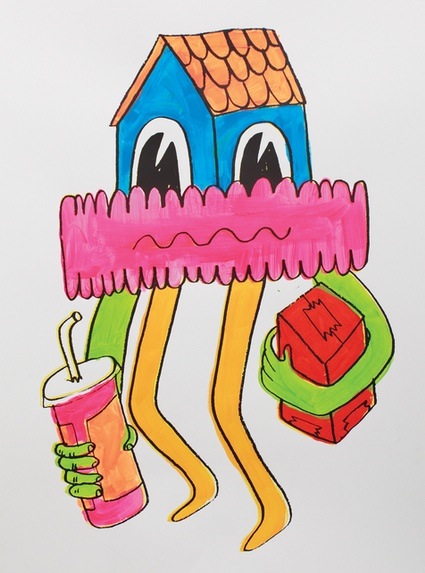 Mike Perry, Going to the Market, 2009