Printing Things. Visions and Essentials for 3D Printing, edited by Dries Verbruggen and Claire Warnier.
Available on amazon USA and UK.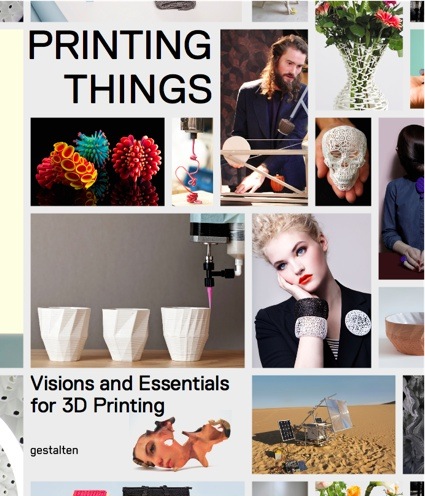 Publisher Gestalten writes: 3D printers will soon be found in more and more workshops, offices, and homes. With them, we will be able to print out small pieces of furniture, prototypes, replacement parts, and even a new toothbrush on-site at any time. Consequently, new production methods and business models are developing–along with a new visual language of multidimensional formal explorations. Today, 3D objects and complex forms can already be printed out that were previously impossible to achieve with traditional methods.
Printing Things is an inspirational and understandable exploration of the creative potential of 3D printing. The book not only introduces outstanding projects, key experts, and the newest technologies, but it also delves into the complex topics that these paradigm-shifting technologies bring up, such as how to handle copyrights and seamless manufacturing.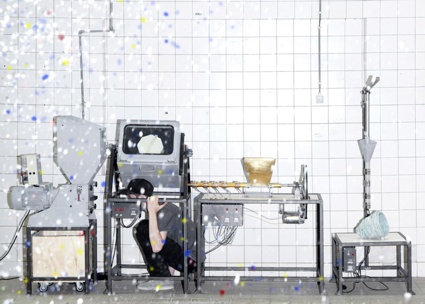 Dave Hakkens, Precious Plastic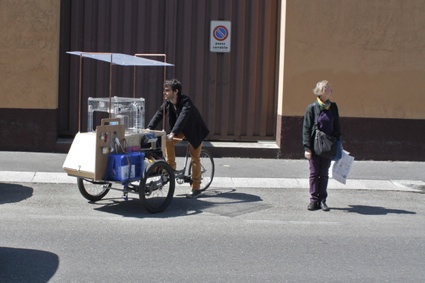 Unfold, KIOSK
I've no idea why i waited so long to get my hands on Printing Things. Visions and Essentials for 3D Printing but i've just finished reading it and it is brilliant. Which shouldn't surprise anyone who knows the work of the authors of the book. Dries Verbruggen and Claire Warnier are Unfold, a duo of designers who have worked, experimented and provoked debates with their 3D printing experiments.
In 2011 already, the duo walked around the Salone del Mobile in Milan with their mobile Kiosk, making 3D scans of the new objects presented at the fair. They then started to appropriate, sample, remix, improve, up/downscale or copy new objects 3d-printed on the spot.
And because the members of Unfold believe that 'there can be no revolution without disruption', i'd say that it was a brilliant idea to let them edit a book that sums up and illustrates the opportunities and challenges offered by 3D technology.
Printing Things starts with a few pages that explain very clearly and briefly what 3D printing is and how it works. Then come a series of essays that explore issues such as the empowerment that the technology gives to people and the responsibility that comes with it, the right to copy and create derivative content, the way 3D printing affects the figure and role of the designer, the decentralization of production, the peculiar aesthetic characteristics of the technology, the compatibility with craftsmanship, etc.
After these first 50 pages of reflections and ideas, you get almost 200 pages of pure Gestalten paper entertainment: photos and short texts that highlight the best of what artists, designers, architects, and even experts in prosthetics are 3D creating today.
The boyfriend has been a 3D printing maniac for a couple of year. My involvement with the technology is much more distant but we both really enjoyed reading this book. I particularly appreciated the way the 'case studies' and the introductory texts cleverly balance the down to earth practicalities of 3D printing and the near future scenarios the technology might give rise to.
I'm going to leave you with some of the projects i've (re)discovered in the book: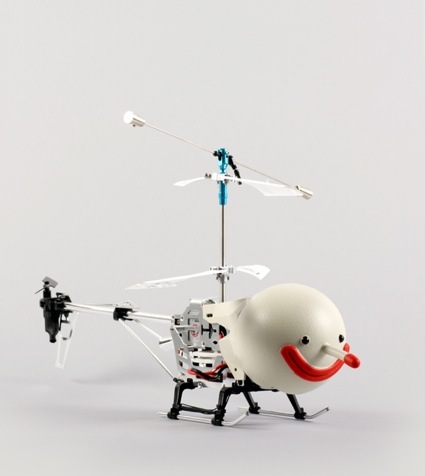 Axel Brechensbauer, Peace Drone
Axel Brechensbauer 3Dprinted a cheerful-looking UAV that would playing loud 'clown music' and spray 'terrorists' with a cloud of Oxycontin, a pain-relief drug that also induces feelings of euphoria, relaxation and reduced anxiety. I used to think that a weapon could never be more devious than a predator drone….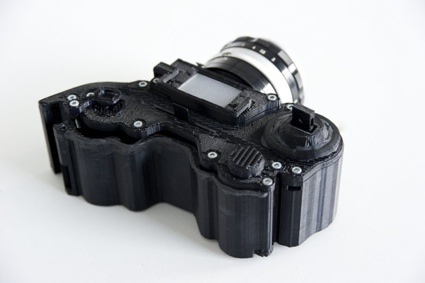 Léo Marius, Open Reflex
The OpenReflex is the first open source 3D printed analog camera with a mirror Viewfinder and a finger activated mechanic shutter. All the pieces can be printed and assembled at home using a RepRap-like ABS 3D-printer.
The DIY instructions are up on Instructables.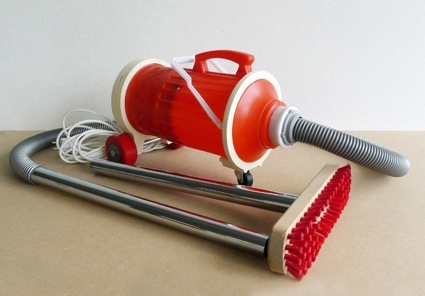 Jesse Howard, Transparent Tools (Improvised Vacuum)
Jesse Howard designed household appliances for a not so distant future that will see people being increasingly involved in making, repairing, and customizing their own products. Each appliance is constructed from 3D-printed and CNC manufactured components based on OpenStructures, standard components, and parts salvaged from discarded appliances.
Amanda Ghassaei, 3D-Printed Record, 2012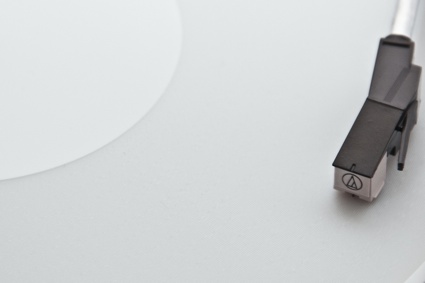 Amanda Ghassaei, 3D-Printed Record, 2012
Amanda Ghassaei created a technique for converting digital audio files into 3D-printable, 33rpm records that play on ordinary turntables. Though the audio quality is low, the audio output is still easily recognizable.
David Bowen, Growth Modeling Device
David Bowen, Growth Modeling Device (photo)
This Growth Modeling Device scans an onion plant, 3D prints a plastic model of it and then displays it on conveyor belt. The process is repeated every twenty-four hours. The result charts the growth of the plant in little plastic models.
Dries & Verstappen, Solid Spaces (Bergkerk), 2013
Dries & Verstappen scanned the interior of buildings with their own developed hardware. The resulting 3-D sculptures are materialized with a 3-D Print.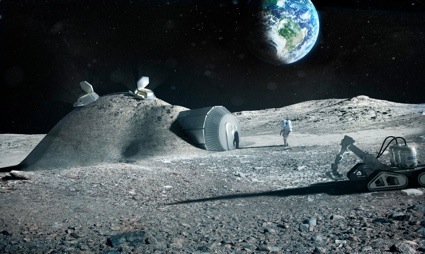 Foster + Partners, Habitable Lunar Settlement
Foster + Partners looks at how 3D printing might be used to construct lunar habitations, using raw lunar soil as building matter.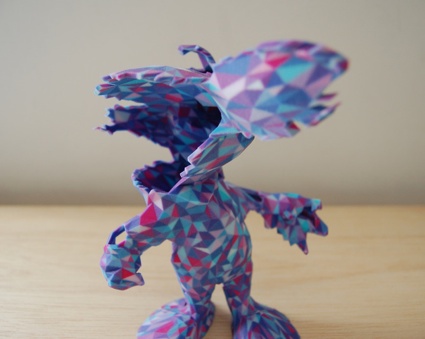 Matthew Plummer-Fernandez, sekuMoi Mecy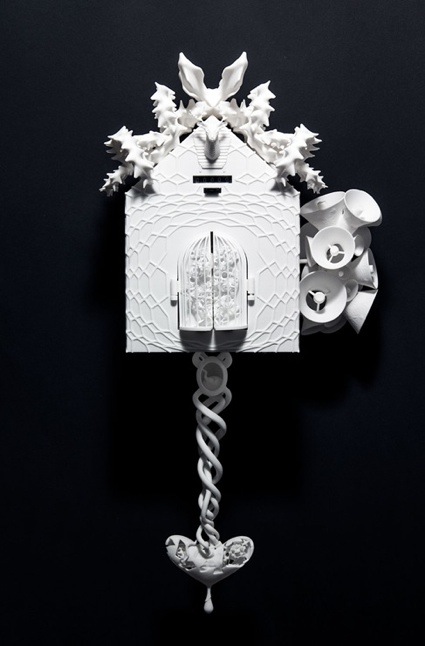 Stilnest, The Cuckoo Project
Views inside the book: