Day 2 of Postopolis was non-stop sun, the biggest artichoke i've ever eaten and free metzcal.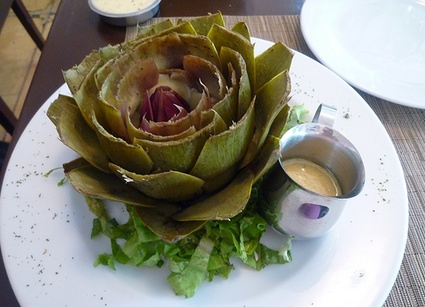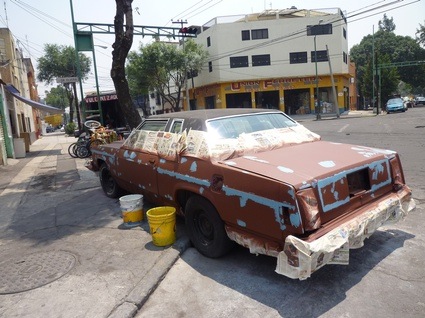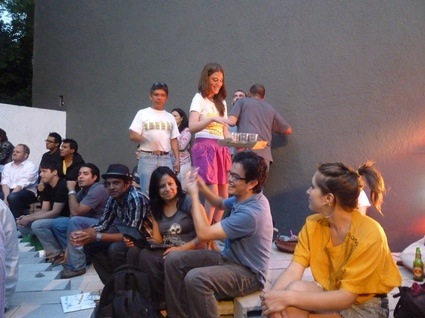 We had a dozen of speakers but i'm only going to mention a couple of them.
Wayne had invited DJ Alí and Tomás Brum Álvarez to talk about the Hip Hop local scene. Tomás Brum Álvarez gave us some very interesting insights into the place that Mexican hip-hop has -or rather doesn't have- in the country. The work of countless talented hip hop musicians is not really recognized on a national level. Brum Álvarez compared how Spanish hip hop is sold at El Corte Inglés, Spain's largest department store chain and airs on the major radios regularly, whereas Mexico's radios still ignore the genre and his own magazine of hip hop, Rayarte Hip Hop, is sold in bookshops "between publications about macramé and porn mags."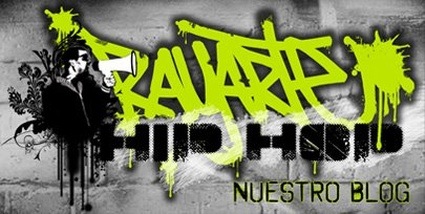 I had invited Gilberto Esparza to present his Plantas Nomadas. Since i discussed the project on the blog a few weeks ago, i won't detail his presentation but i'll make sure to update you about the latest development of the robot. Gilberto is indeed working on a more powerful version of it.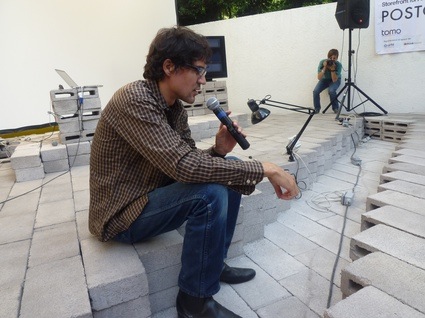 Gilberto Esparza
Carlos Alvarez Montero gave the most engrossing presentation of the day (another guest of el Señor Hernandez of course!)
The photographer maps street culture through the lens of fashion, more precisely through the various tribes that identify themselves with a particular style and culture, whether it's skinhead or US-style gangs.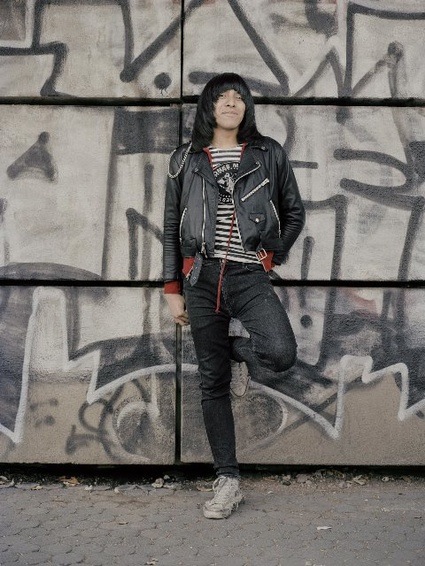 Ramon, from the series "Adopt & Adapt" © Carlos Alvarez Montero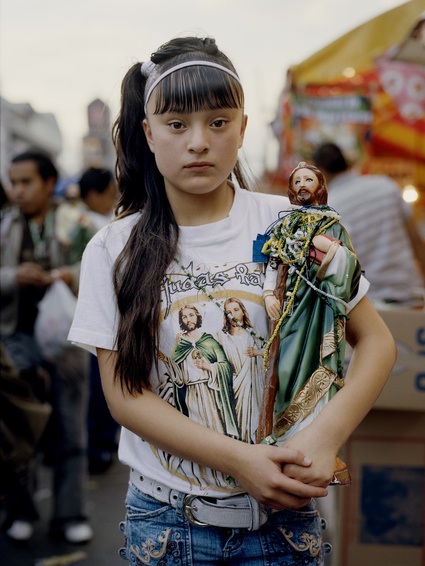 Little-saint-jude, from the series "Adopt & Adapt" © Carlos Alvarez Montero
His series "Covers (adopt & adapt)" portrays of people who are constructing and affirming their identity through the adoption of ideas, styles, signs and/or symbols from other parts of the world. The Mexican Skinheads, for example, wear Fred Perry, ultra short hair, skinny jeans and braces. They identify with the skinheads of the 1960s, before this subculture had any involvement in political and racial issues.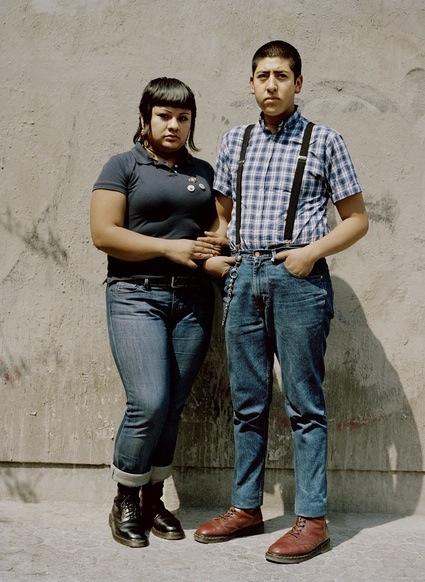 Yadhira & Sharky, 2009 © Carlos Alvarez Montero
M (of Michoacan) is a series commissioned by a magazine. The assignment given to Carlos Alvarez Montero was to make a story about young men who went to the U.S. to work as illegal immigrants, became members of gangs, then brought along the gang culture when they go back to their hometowns.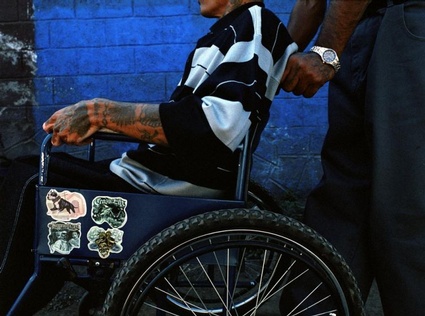 M (of Michoacan) © Carlos Alvarez Montero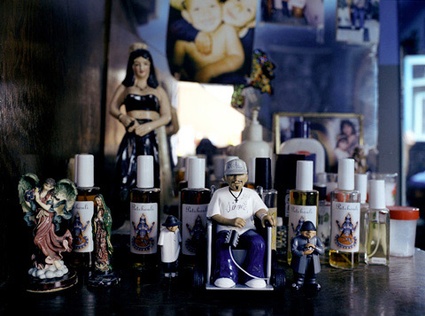 M (of Michoacan) © Carlos Alvarez Montero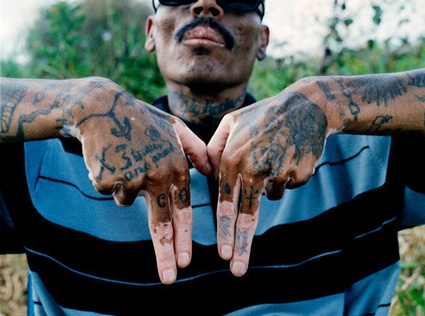 M (of Michoacan) © Carlos Alvarez Montero
The photographer also uses films to document his 'subjects'. M (of Michoacan):
Carlos Alvarez Montero, M (of Michoacan)
Another of his films, Our Lady of the Bronx, follows members of the Firme Rydaz (a lowrider bicycle club) as they walk their bike and handmade effigy of the Virgin from the Bronx to 14th street in Manhattan in Our Lady of Guadalupe's name, on December 12th.
Carlos Alvarez Montero, Our Lady of The Bronx
Towards the end of the evening, Pedro Reyes presented some of his ongoing architectural projects. I'm afraid i'll leave the floating island in Acapulco and other buildings aside.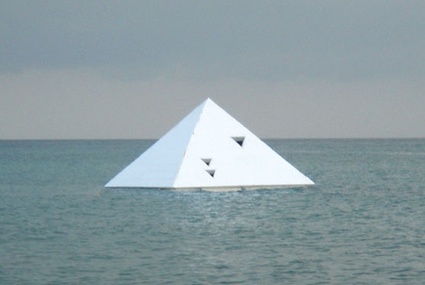 Pedro Reyes, Floating Pyramid, 2004 (image via BOMB)
I'm far more interested in his work as an artist and activist. He did end his presentation with a few words about one of the artistic projects i discovered recently at the Lyon Biennial. Palas Por Pistolas ("Pistols into Spades") are garden shovels made using the crushed then melted metal of 1 527 weapons donated by families and individuals in Culiacán, a city in western Mexico that counts the highest number of handgun deaths in the country. Reyes, in collaboration with the Culiacán Botanical Garden, invited people to exchange firearms for food stamps. The spades are used for planting trees everywhere the work goes on show.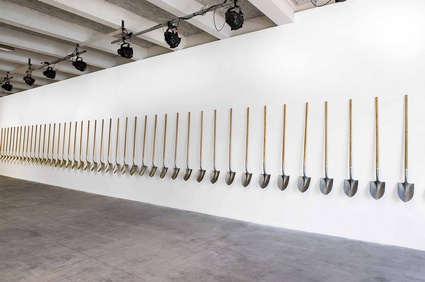 Pedro Reyes, Palas Por Pistolas (Pistols Into Spades), detail, 2008
His comment on the project was priceless: "The United States are more dangerous for us than we are for them. The weapons they sell us kill far more rapidly and securely than drugs." He added that some 2000 weapons cross the US-Mexico border each day.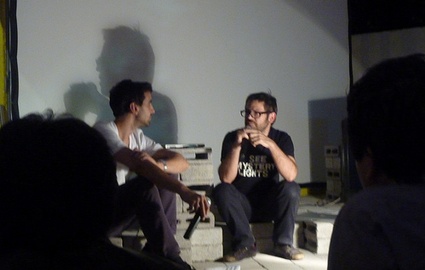 Joseph Grima interviews Pedro Reyes after the presentation
Previously: Postopolis DF – Kumbia Queers