The always very stern and glum Galleria d'Arte Moderna in Turin is currently running a retrospective dedicated to Ugo Mulas. The focus is on the photographer's relationship with the art scene of his time. Portraits of key figures of pop art, from Leo Castelli to Roy Lichtenstein, coverage of the Venice Biennales from 1954 to 1972, art events, artists, curators and critics living in Italy and New York, etc. A selection: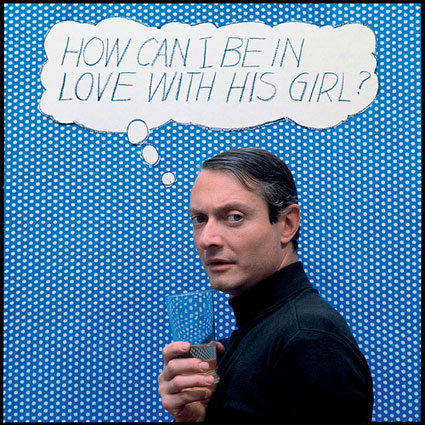 Roy Lichtenstein, New York 1964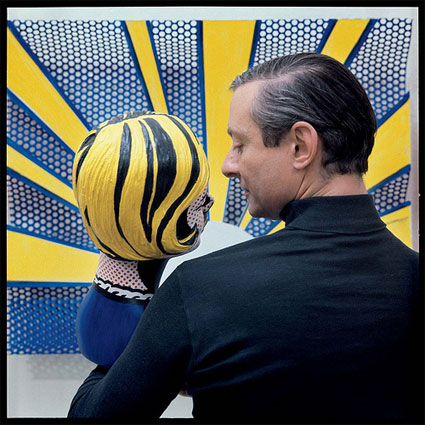 Roy Lichtenstein, New York 1964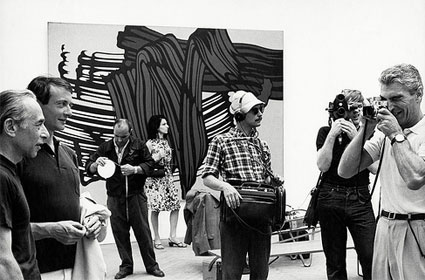 Roy Lichtenstein with Leo Castelli in the Lichtenstein room. XXXIII Esposizione Biennale Internazionale d'Arte, 1966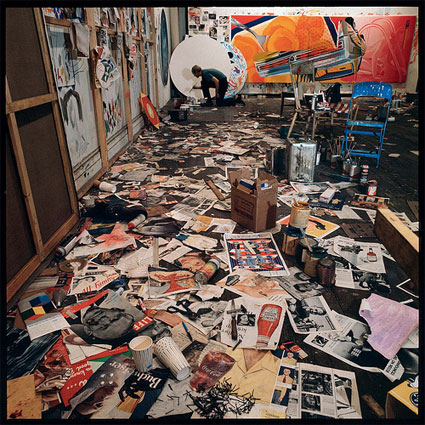 James Rosenquist, New York 1964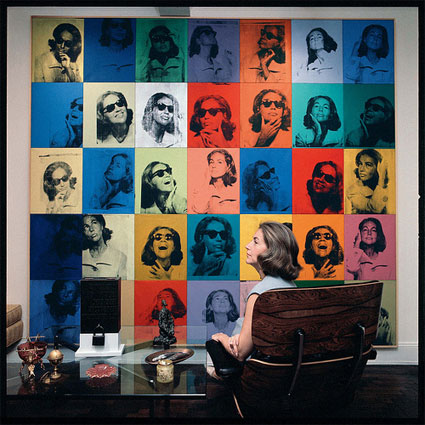 Signora Scull, New York 1964
and of course…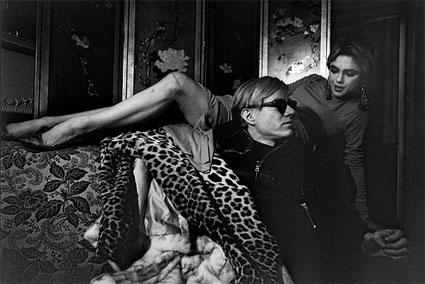 Edie Sedgwick and Andy Warhol. New York, 1964
He's not part of the pop family but i couldn't resist hanging a Marcel to the walls: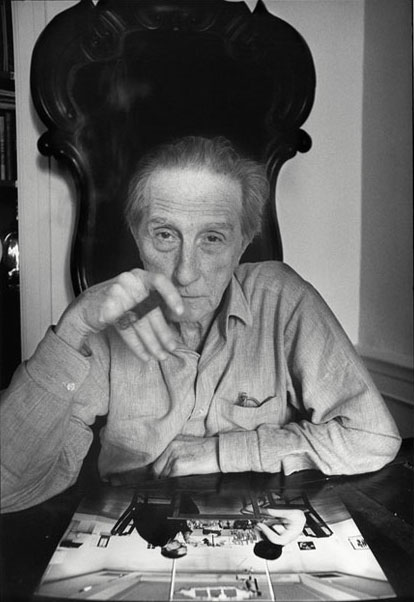 Marcel Duchamp. New York, 1964-1965
More pictures this way! If you ever use any, please do not forget to mention the credits.
All Images courtesy GAM di Torino. The exhibition is on view until October 5, 2008.