"A 23-year-old design student turned artist makes clothing out of tripe – Yes, the real thing – the lining of a cow's stomach.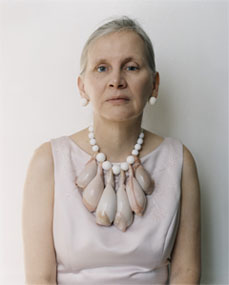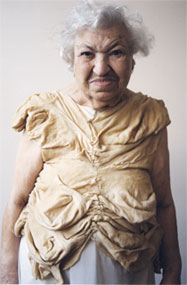 Cathy Horyn wrote a story about Yolacan's work in last Tuesday's New York Times Fashion Section.
A showing of her photographs, "Perishables," opens at the Rivington Arms gallery on New York's Lower East Side on December 10.
The Turkish-born artist, asked about why she chose to work in her strange medium, replied, "I've always been interested in the impermanence of things."
More images. re-Blogged from bTang reBlog