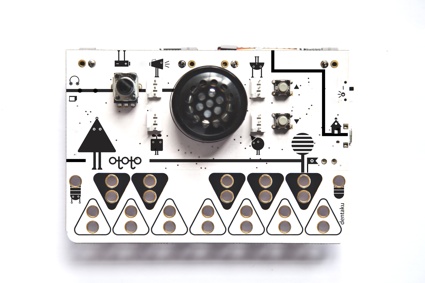 Image courtesy of Near Now
On Monday i was in Nottingham to 1. spy on Near Now, a new commissioning* programme part of the Broadway art center. 2. attend the launch of a new musical tool called Ototo.
Near Now's mission is to work closely with designers and artists to develop and produce innovative works that explores creativity and technology in a playful, yet critical, way. Ototo is one of their first commissions and it was designed by Yuri Suzuki and Mark McKeague from Dentaku. (In case you were wondering, the name of this design and invention studio comes from the Japanese version of Kraftwerk's song "Taschenrechner" / "Pocket Calculator".)
Unsurprisingly (because we all know that these two never do anything remotely dull), the designers came up with a brilliant work: an experimental PCB based synthesiser that allows you to combine sensors, inputs and touchpads and easily create your own electronic musical instrument. You can make a drum kit out of some saucepans or an origami that sings when touched. Ototo is designed to let anyone unpack a kit and interact with sound however they want to, no soldering or coding required.
Ototo means "Little Brother" in japanese and indeed little brotherly characters are appearing all over the synthetizer, indicating the role of sensor inputs, speakers, headphone outputs, buttons, holes and other functional elements.
Ottoto is a small kit easy to customise. In fact, it was designed for children and for anyone who's afraid of touching electronics. You don't need to code, just to plug and you're good to go and experiment with physical computing without even realizing it.
After the presentation, we got to play with the Ototo instruments created a few days before during a workshop organized by Near Now. The instruments used oranges, plastic cups half filled with water, old knives, computer fan, paper coffee cups, pans and bits of cardboard of all sizes.
The plan is to release Ototo before Christmas. At a very affordable price.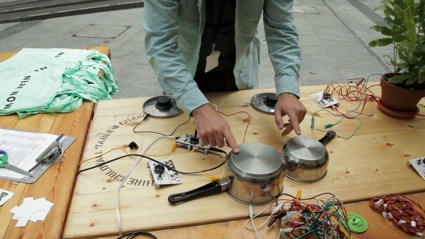 Image courtesy of Near Now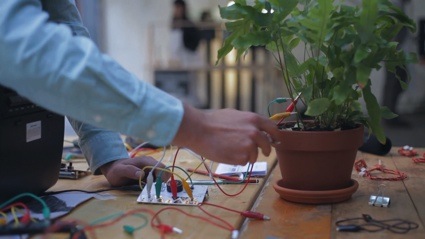 Image courtesy of Near Now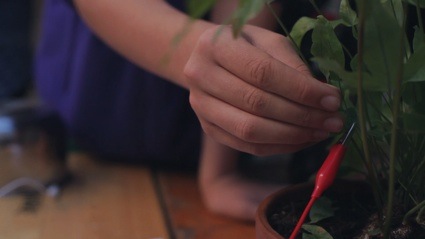 Image courtesy of Near Now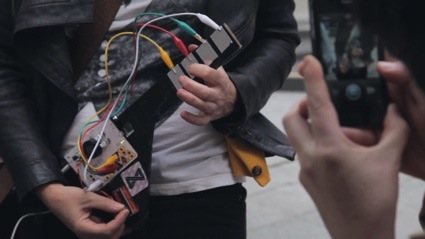 Image courtesy of Near Now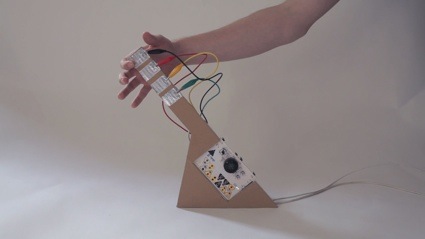 Image courtesy of Near Now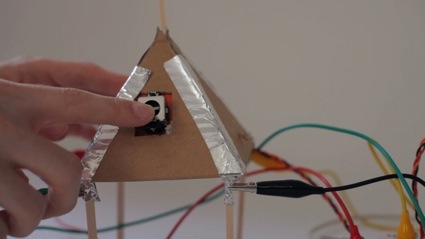 Image courtesy of Near Now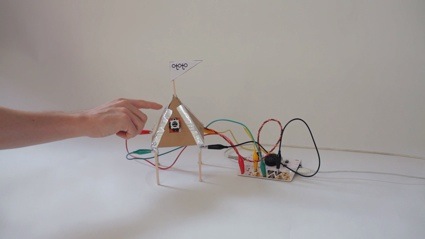 Image courtesy of Near Now
*Near Now is currently offering "artists, designers, writers, ecologists, technologists, policy specialists, architects, cultural geographers and food scientists" the opportunity to do Internet of Growing Things, to develop new work focused on food and future agri-cultures.