In Australia, Optus and Fujifilm have joined brains to offer a new service allowing mobile phone users to print their pics via a website.
Customers send a photo via MMS to the Optus Zoo website (at the standard price of an MMS), then they have the possibility to order a print by FUJIFILM (it's 45 cents per print, + $1.55 postage and handling).
Prints are delivered to a customer's nominated address or nearest FUJIFILM store within a week.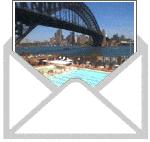 From Geekzone.