Mozart, Brahms and Bach have been enlisted to discourage youths from hanging around shops at seaside towns in the UK.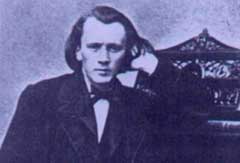 Classical music has been piped into Co-op stores for over a week, and already youngsters who used to congregate near the doors have gone elsewhere.
The supermarket plans to experiment with different types of classical music to see if particular styles are more effective. A Co-op spokeswoman said: "Classical music makes our shops less cool as places for youngsters to hang around. It is early days, but it does appear to be successful."
Via The Guardian.