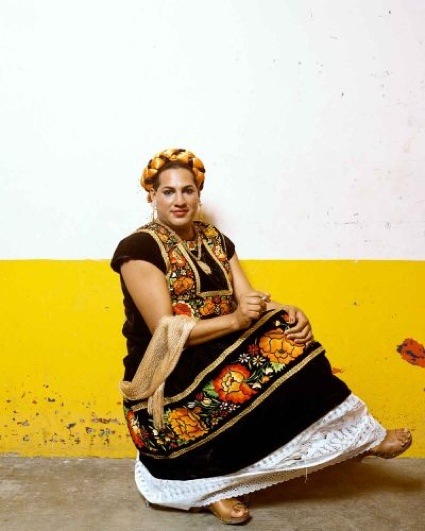 Trujillo/Paumier, Untitled (Muxes 10), 2009
I'm one day late (how lame!) for my wrap-up of the exhibitions i enjoyed in London in July.
Starting obviously with the favourite one. Men y Men by TrujilloPaumier at New Art Projects. Joaquin Trujillo and Brian Paumier went to Oxaca to portray two communities who communicate radically different ideas of masculinity. Paumier's Moros are cowboys standing next to their horses, while Trujillo's Muxes shows a community of mixed gender people living in the indigenous Zapotec culture of Oaxaca.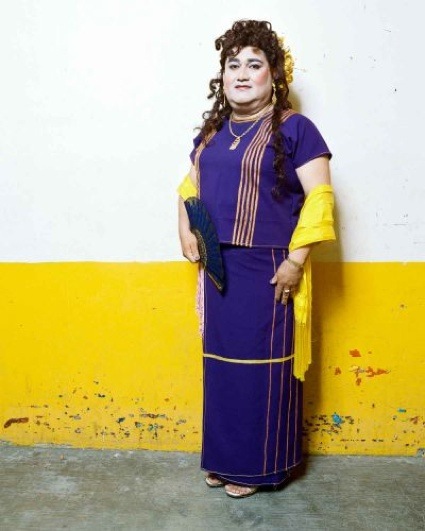 Trujillo/Paumier, Untitled (Muxes 4), 2009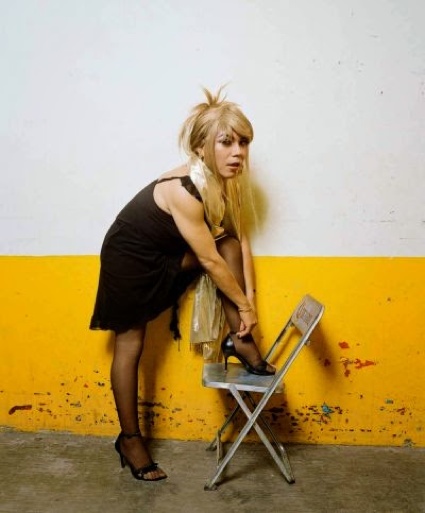 Trujillo/Paumier, Untitled (Muxes 11), 2009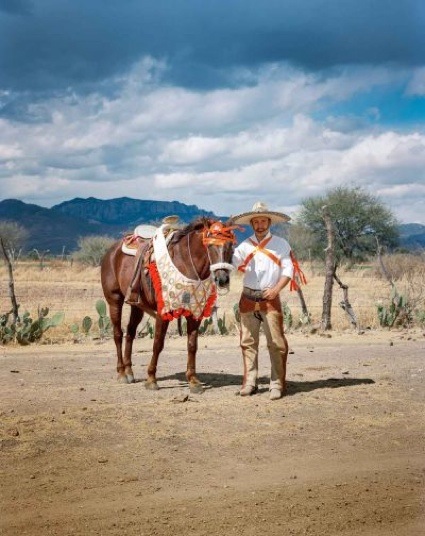 Trujillo/Paumier, Untitled (Moro 2), 2012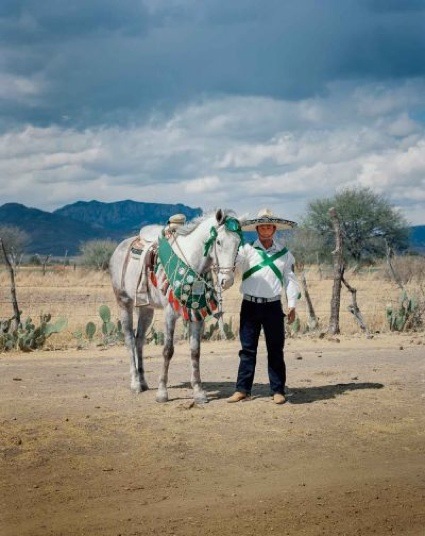 Trujillo/Paumier, Untitled (Moro 27), 2012
Trujillo Paumier: Men y Men closed on 20 July.
British Folk Art at Tate Britain is bizarre, quirky but thankfully never condescending. Instead of wasting time speculating on is it art/is it not art?, the exhibition celebrates people's creativity and resourcefulness. Expect gigantic boots that served as tradesmen's signs, a cockerel made by prisoners from the Napoleonic Wars out of mutton bones, imposing ship figureheads, embroidered remakes of classic paintings, etc. I'd be more enthusiastic if folks didn't have to pay £13.10 to enter.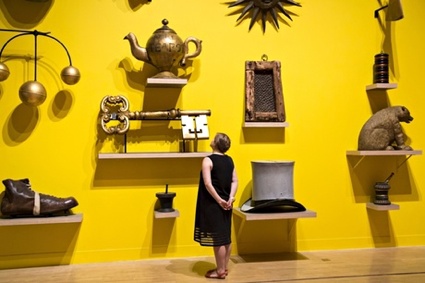 As assortment of oversized objects, including a boot used to advertise a cobbler's. Photograph: Anna Partington/Rex Features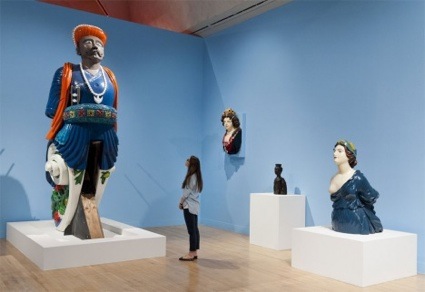 British Folk Art © Ana Escobar for Tate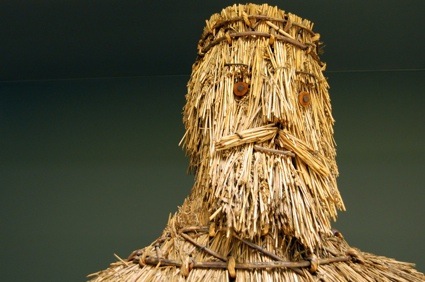 Jesse Maycock, King Alfred 1961, Museum of English Rural Life. Photo: Tate
The show is up until 31 August 2014. Happy Famous Artists has a great flickr set.
Still at Tate Britain, there's a couple of rooms hosting Chris Killip's photos. Love the work, not so much the sponsor of the exhibition.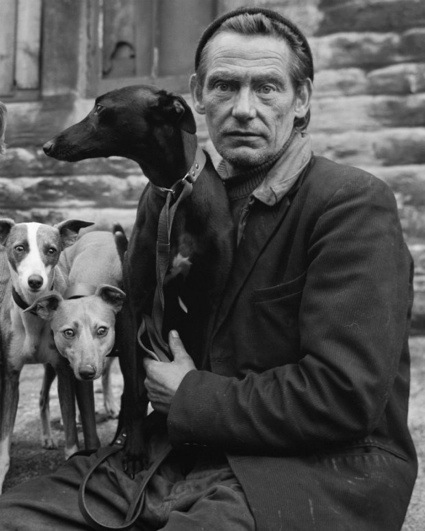 Chris Killip, Whippet Fancier. Serie Huddersfield, 1973. © Chris Killip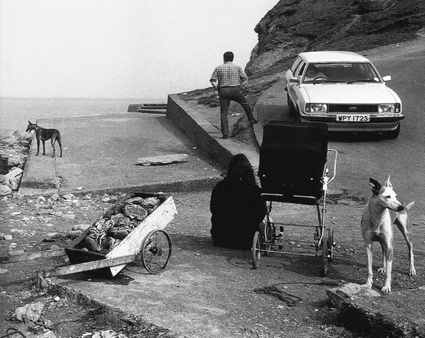 Chris Killip, Crabs and People, Skinningrove, North Yorkshire © Chris Killip, 1981
One of the most interesting galleries in London, Calvert22, is showing the work of photographers and video artists who explore identity and place in early 21st century Russia alongside the pre-revolutionary works of Sergei Prokudin-Gorsky.
I liked the work of Alexander Gronsky a lot. Especially the series Pastoral, which looks at the desolate spaces where the urban and the rural meet.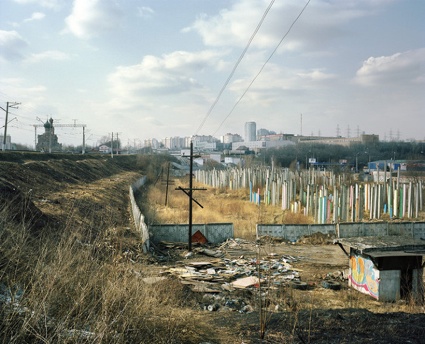 Alexander Gronsky, Yuzhnoe Tushino II, 2010. From the series "Pastoral: Moscow Suburbs"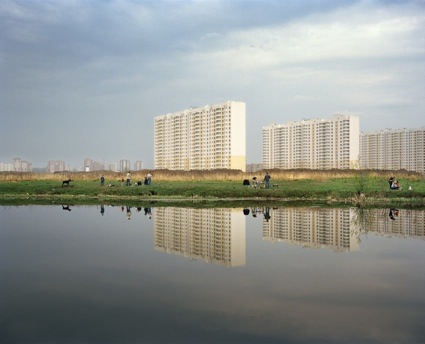 Alexander Gronsky, Dzerzhinskiy VI, 2011. From the series "Pastoral: Moscow Suburbs"
Close and Far: Russian Photography Now is at Calvert22 until 17 August.
I also went to the Horniman Museum in Forest Hill, London. The building and botanical gardens opened in 1901 to host the collection of a business man who traveled the world to gather objects related to world culture, natural history and music. Among the 350,000 objects, there are lots of stuffed animals, a Spanish Inquisition torture chair and a charming little Merman (the husband of the mermaid?)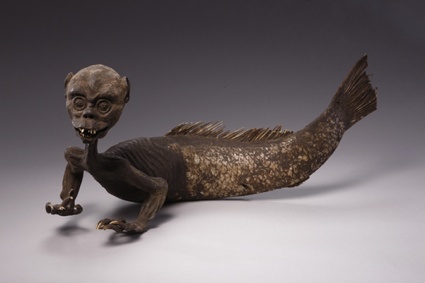 Specimen of Ningyo mermaid, Feejee mermaid or merman, Japan, with paper-mache body, and fish-tail originally from the Wellcome Collection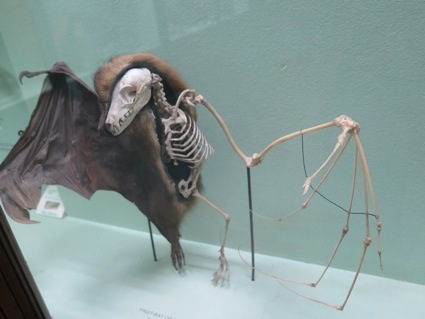 Flying Fox (Pteropus sp.) Skeletal – taxidermy double preparation of Flying Fox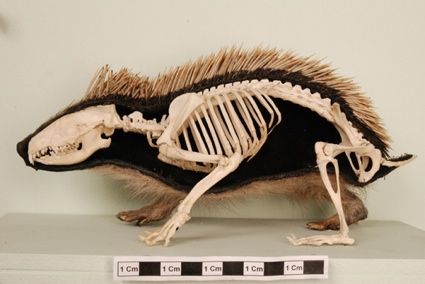 European Hedgehog specimen from the Natural History Gallery
I never found the merman, alas! But i discovered doublepreps: half the animal is shown as taxidermy, the other half is stripped to its skeleton.
One of the Horniman galleries has a fascinating photo exhibition that documents the lives of indigenous peoples in the Russian Arctic. The photos were taken by British photographer Bryan Alexander who has been travelling to the Arctic since 1971.
Grisha Rahtyn, a Chukchi reindeer herder, iced up at -30 C after working with his reindeer during the winter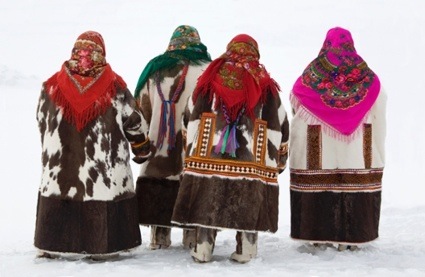 Khanty women in traditional dress at a spring festival in the village of Pitlyar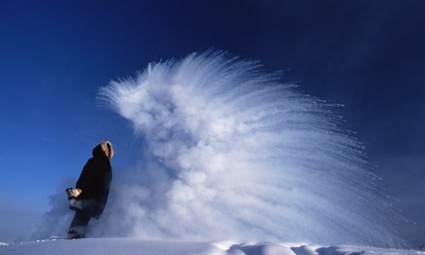 When thrown into air at -51C, boiling water transforms into vapour and ice. This is because boiling water is close to a gas and breaks into tiny droplets that can freeze at once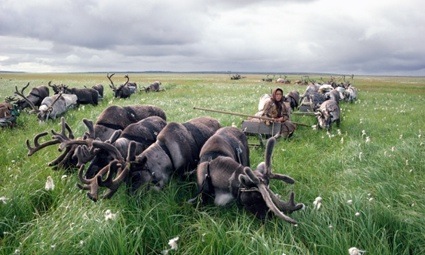 Reindeer graze in the Yamal peninsula
Whisper of the Stars: Traditional Life in Arctic Siberia is at the Horniman Museum until 07 September 2014. Interview with the photographer. More photos in The Guardian.
I'll end with An Idiosyncratic A to Z of the Human Condition at the Wellcome Collection. The exhibition offers a selection of some of Henry Wellcome's objects, medical artefacts, paintings, photographs and sculptures, along with a couple of contemporary artworks.
I wasn't as impressed as every single journalist who published glowing reviews of the show in their newspapers but i did enjoy some of the artefacts. Such as this photo of rubber beauty masks that removed wrinkles and blemishes.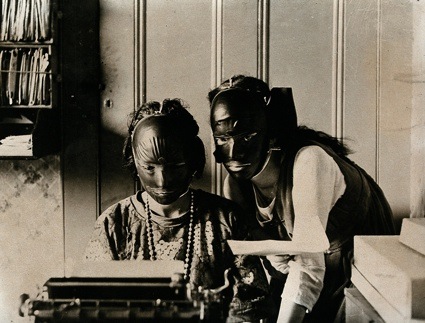 Rubber beauty masks, 1921. Image Wellcome Library
Or this fetching corrective ear-cap, patented by Adelaide Claxton in 1945 to wear at night in order to 'correct and prevent the disfigurement of outstanding ears'.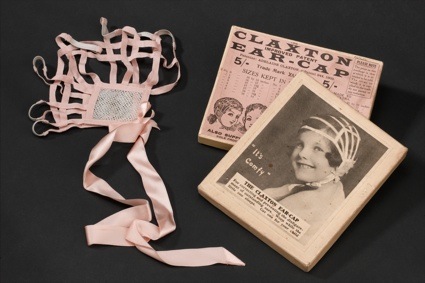 The Claxton improved patent ear-cap, 1925-1945.
The exhibition is up until 12 October 2014.