A very moving exhibition i saw yesterday morning in Amsterdam:
Every quarter of an hour Ton Grootes, the owner of Sex Cinema Venus in the Red Light District in Amsterdam, changes the Super 8 rushes containing porn films from the Seventies. He doesn't like nowadays's porn. Ladies have inflatable breasts and there's little scenario, actors just arrive on screen and almost immediately, as Grootes says, "Bang!"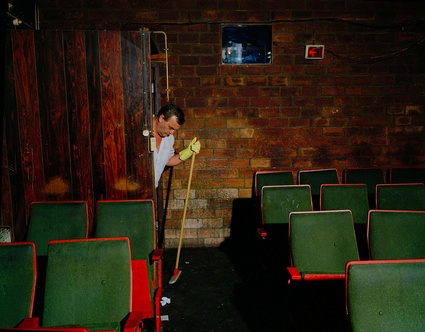 Laatste Loodjes, 2009 (c) Jan-Dirk van der Burg
Sex Cinema Venus is well past its glory era. Only a handful of loyal customers come nowadays. People pass by, almost always look at the pictures outside the cinema but they don't come in. Still, Grootes opens the cinema every day. He hates to stay home doing nothing.
Sex Cinema Venus seems to be stuck in Super8 time. It is the oldest sex cinema in the Red Light District. Sadly, it will soon disappear as a result of Amsterdam's regeneration plans. It is expected that, soon, the city council of Amsterdam will issue a compulsory purchase note to the sex cinema and will stimulate high-end commercial developments in its place.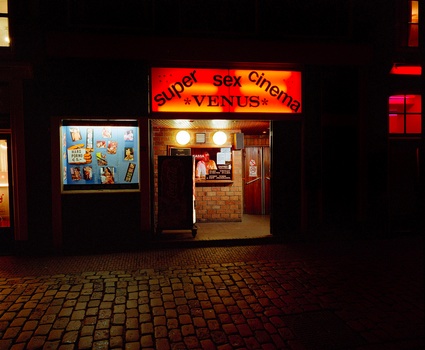 Venus, 2009 (c) Jan-Dirk van der Burg
If you don't dare to enter the sex cinema and meet its owner and reels, Jan-Dirk van der Burg can help. The young photographer interviewed the cinema owner and documented his work in a series of photos and a slideshow with extracts of the glorious 70s porn movies. You can see them (along with a few vintage posters which i photographed but canceled afterward by mistake from the memory card) at Foam, the Museum of Photography in Amsterdam exhibits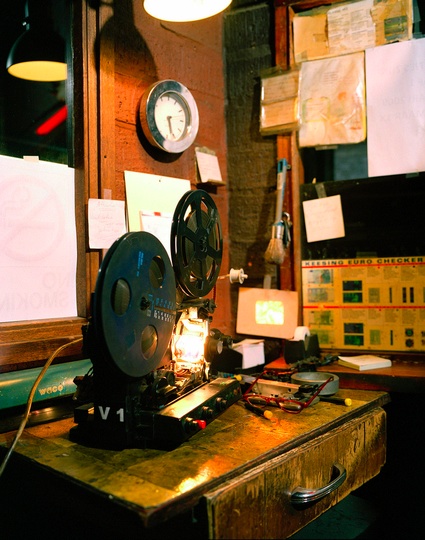 V1, 2009 (c) Jan-Dirk van der Burg
Sex Cinema Venus is on view at Foam in Amsterdam until December 16, 2009.