The Salone del Mobile is a furniture dair currently taking place in Milan. I went yesterday. Man! was it bad. One of the first stop was Superstudio Piu. It used to be good fun. Super hyper commercial but still fairly amusing. This year, apart from a couple of interesting corners, i'd call it the place to avoid at all costs. I didn't go to the Salone last year, that's probably why i was so shocked to see how much this area has changed. First of all the way that leads to Superstudio is lined up with trucks selling gross food. Ok, one has to eat but it felt like walking outside a football stadium the night of a big match.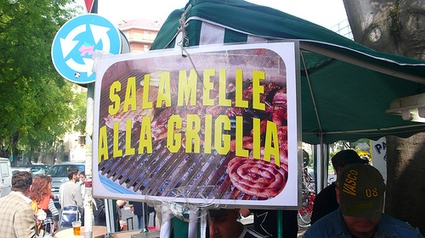 Once you arrive at Superstudio, you have to register, you either hand out a business card or fill in a formulaire. You used to come and go freely. Once inside things don't get better, you quickly realize you should have spent your time somewhere else. Everyone around you talks about sustainability and recession but almost nothing you see can justify the extravagantly kitsch feel of the place. Now i mentioned some good bits, right? Here's just one of them and after that, if you allow me, i'll try and forget everything about a day wasted at the Salone.
Rianne Makkink and Jurgen Bey (a designer we like a lot) were at the PROOFF booth showing Bey's signature Ear Chair and the Slow Car, a vehicle that shuns the desire for speed and advocates the joys of moving at a snail's pace.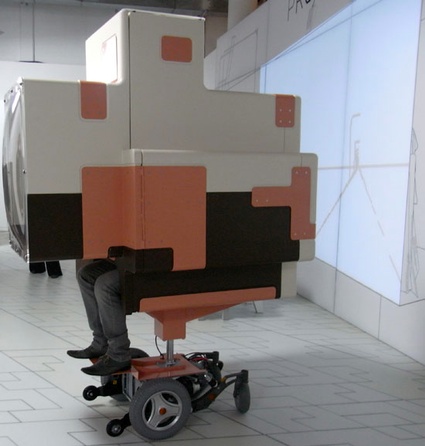 Slow car, by Studio Makkin & Bey. image © designboom
It hosts only one person and its speed can reach up to 40 km/h.
Reminds me of N55's Small Truck.
designboom has many more images.
In no particular order and for no particular reason: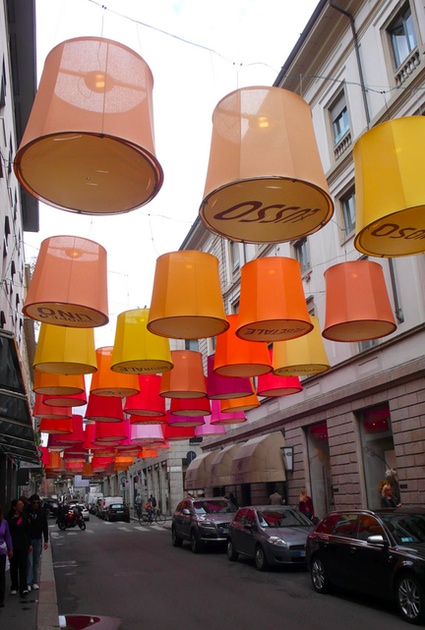 Lampshades hanging above our heads via Montenapoleone (the street where chic boutiques and men wearing leather tanned skin are all the rage.)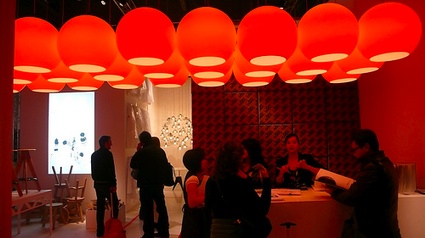 Each year Tom Dixon displays the same wonderful shiny cheerful lamps…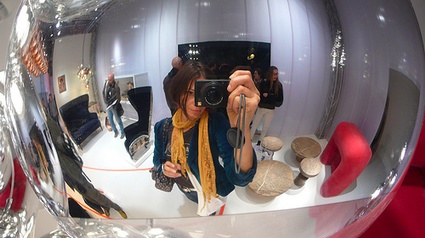 And each year i take a picture of my reflection on their surface.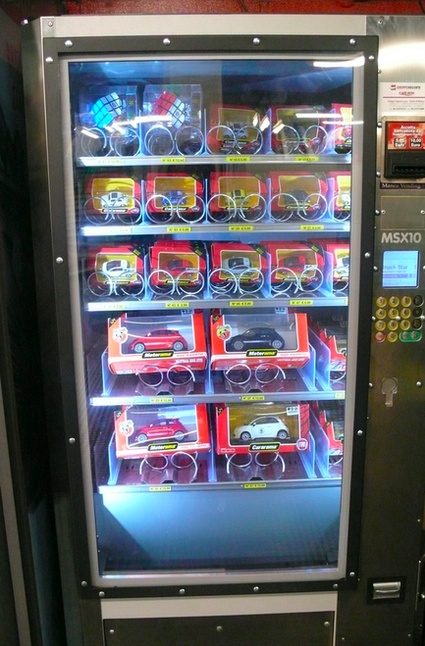 There was a vending machine selling toy cars and rubik's cubes inside the metro station.