Was taken last week at the Salk Institute for Biological Studies at La Jolla, California which Kati London and I visited courtesy of Lev Manovich and Jeremy Douglass. The institute was built by architect Louis Kahn as two symmetric concrete buildings with a thin stream of water flowing in the middle of a courtyard that separates the two. Too bad my images don't do justice to this amazing building.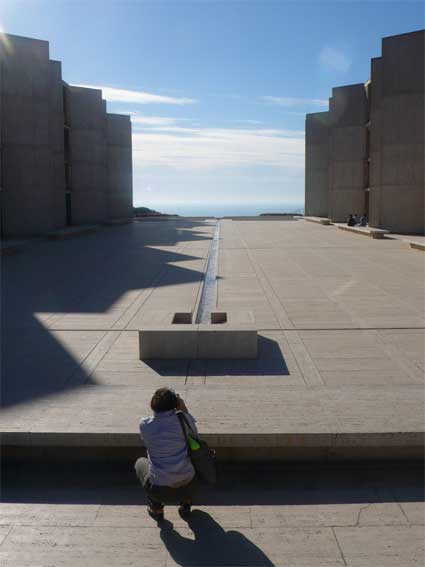 I find it hard to believe that no one has ever shot a movie there. Elio Petri would have done something amazing with this set.
Anyway, any solemn thought and sense of beauty we might have been filled with vanished half an hour after when we met with Mary Flanagan's Giant Joystick which is on view until March 17 in the art gallery in the Calit2 building at UCSD.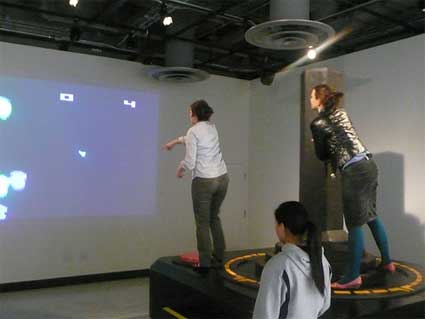 Extremely fun and physically exhausting.