I never do event announcements on this blog. I guess that would make some people happy but i can't find the time to blog about every single event i'd like to share with you. I'm not even sure my blog is the best place for that so i'd rather make exceptions to my "no call no announcement" rule once in a blue moon. Here's this semester's exception.

You might remember that back in May i was throwing seedballs all over Amsterdam along with Adam Zaretsky, the Waag society and other eco-enthusiast.
The VivoArts School for Transgenic Aesthetics Ltd. comes back to town in September and this time the focus will be biology and bacterial transformation. VASTAL is a temporary research and education institute that Zaretsky has created in Amsterdam following an invitation by the Waag Society. The lectures and workshops aim to show the public what it means to work both artistically and scientifically with living organisms and materials. VASTAL also aims to make this form of art-science accessible for a broader audience and invite them to discuss the ethical and aesthetic issues at stake.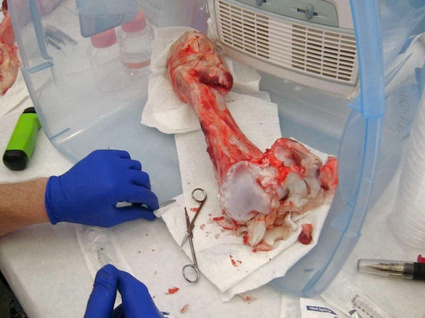 (image)
Sadly i can only attend the September 15 sessions but i hope you'll overcrowd the school. Here's some details that Adam Zaretsky kindly forwarded to me:
Friday 11 September – Alt-Biology: Solar Transgenics, Synthetic Biology, Nanotech Biomimicry, Post-Natural History and Green Biofuel
Lecture with Huub de Groot and Rich Pell
Huub de Groot is a Professor of Biophysical Organic Chemistry at Gorlaeus Laboratories, Leiden University. His research on producing Solar Biofuels from Microorganisms has consistently been focused on appropriate and sustainable hi-tech replacement of fossil fuels. By engineering green bacteria whom can collect sunlight with high efficiency conversion to chemical energy, we may have a source of cheap, clean and ubiquitous energy. While working with plants and algae Huub is also interested in engineering carbon nanotube latticeworks of super bio-solar battery structures which mimic the very efficient light harvesting 'antennas in disarray' found in green bacteria. As a possible infection/effect of Huub's continued collaborations with Rob Zwijnenberg (art-philosopher) of The Arts and Genomic Centre and the artists in residence, which his lab welcomes, Huub has proposed a Genetically Modified Solar Transgenic Art-Sci fish project intended for collaboration and future research.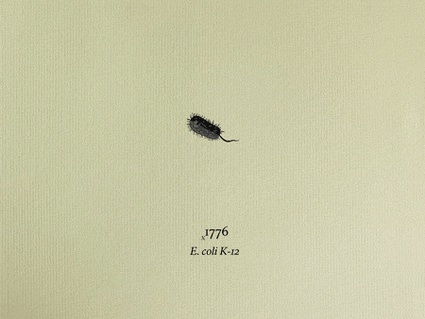 PostNatural Organism of the Month: E. coli x1776
Richard Pell, a professor of art at Carnegie Mellon is one of the founding members of the Center for PostNatural History. Rich will speak about the Center's investigations into the geographic placement of transgenic plants and animals and the cultural and ecological effect on their cartographic areas through such museum displays as Transgenic Organisms of New York State and Strategies in Genetic Copy Prevention. Rich will also speak about Synthetic Biology and his role as a iGEM Judge.
Tuesday 15 September – Tissue Culture Lab
Lab with Oron Catts
What does it mean to grow disembodied cells from a former organism? Why do people want to keep samples and parts of beings well fed and free from contamination? How is a cell line kept alive and healthy after isolation from the living or the dead? This is a hands-on wet lab for public practical and experiential tissue culture technique. We will isolate primary tissues (bone marrow, scar tissue, muscle and, possibly, embryonic stems cells) in a sterile hood and then incubate them separately from their original corporeal context. The emphasis is on zombie fetish rites versus the general living rights of the undead vampiric matrix.
Growing Politics: Tissue Culture and Art meets Urbanibalism
Lecture with Oron Catts and Matteo Pasquinelli
Oron Catts is co-founder and director of SymbioticA will speak about the politics of tissue cultured artworks also known as semi-living extended body artworks. With such challenging projects as Victimless Leather, Semi-Living Worry Dolls and Disembodied Cuisine, Oron continues to challenge conventional readings of tissue culture as well as the general culture of eating, using and explaining life politics.
Matteo Pasquinelli is a writer, curator and researcher at Queen Mary University of London. He wrote the book Animal Spirits: A Bestiary of the Commons (2008) and edited the collections Media Activism (2002) and C'Lick Me: A Netporn Studies Reader (2007). He writes frequently at the cross of French philosophy, media culture and Italian post-operaismo. His current project is a book about the history of the notion of surplus from biology to knowledge economy and the environmental discourse. In Amsterdam, together with Katrien Jacobs and the Institute of Network Cultures, he organized the Art and Politics of Netporn conference (2005) and the C'Lick Me festival (2007).
Matteo will be presenting "Parasitic life, fermenting yeasts and cybernetic DNA: The art of living matter versus biodigitalism." Before the discovery of DNA, chromosomes were considered containers for an obscure fermentation activity. Today biotech hobbyists have reduced 'life' to a predictable copy-and-paste of numeric codes. How does the so-called bioart cover the parasitic and decaying process at the basis of life and the negative entropy of the cell that was discussed by Erwin Schrödinger in 1944 together with his prophetic hypothesis of a genetic code? Matteo Pasquinelli shows how there is more know-how in the most ancient practice of fermenting ambrosia than in contemporary bioart.
Saturday 19 September – (De)Mystified DNA: Sequencing Lab
Join us for the random creation of a sequence of DNA. This lab is about understanding the Genetic code and the online freeware available to 'read' DNA. Our sequence is arrived at through chance. We will then creatively explore software options like BLAST for finding where the random sequence is already embedded in the genomes of sequenced nature. We will also explore the online tools of plasmid design including DNA text to flesh online ordering and the anatomy of a DNA sequencing machine. As a group we will arrive at a symbolic reading of our chance strand of potential life alteration. Discussion in risk assessment in both chance based and knowledge based systems of hereditary difference production.
(This is not a Wet Lab)
Registration is possible via info at vastal dot eu. There are limited number of places available, so be in time! All courses and lectures will be in English.
Previously: Day 1 at the VivoArts School for Transgenic Aesthetics: Seed broadcasting workshop.