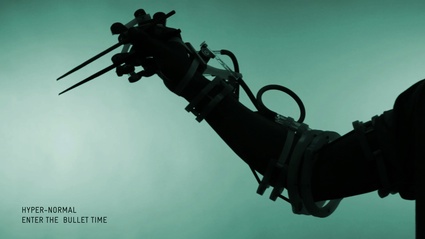 Another look at the graduate projects of Design Interactions, Royal College of Art, in London.
Sitraka Rakotoniaina's Hyper Normal series of objects explores a possible 'Hyper-normal' space on the edge of normality, whereby a distorted experience of reality is induced because of physical or psychological stress, injuries, conditioning or training.
The first object Sitraka Rakotoniaina designed attempts to manipulate time, or rather the notoriously elastic perception we have of time. It flies when watching an action film and slows down when queuing at the post office. People who have been involved in car accidents have often reported how, in the few seconds before the crash, they had an experience similar to that slow motion effect called bullet-time. Warner Bros., the distributor of The Matrix, actually trademarked the term.
Neuroscientist David Eagleman explains that in a situation of intense stress and, when experiencing things for the first time, the brain creates much denser and richer memories, giving the feeling that an event lasted longer than it has.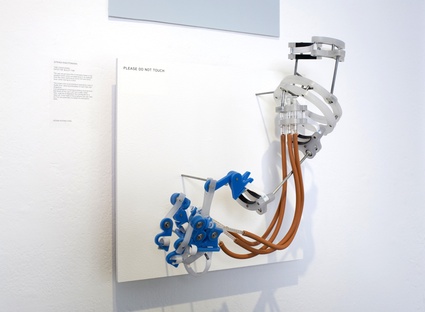 Rakotoniaina created a "Time Conditioning" prosthesis for the arm that aims at providing this same feeling of bullet-time. Not to avoid bullets that villains might shot at you on a rooftop but to enable users to catch flies with chopsticks. Because…
" Man who catch fly with chopstick accomplish anything."
Miyagi-Karate Kid (1984)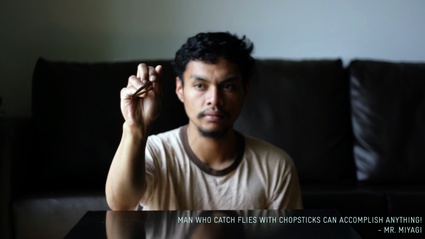 The training prosthesis slows down the moves of the user's arm, as if under water. After a period of adaptation the training device is taken off. Once freed of the prosthesis the user has potentially increased his anticipation skills.
The second object of the Hyper Normal series triggers a temporary amnesia, called transient global amnesia.
Amnesia can be seen as a reflex that acts as a kind of safety fuse in case of an emotional or physical overload. It usually occurs after a brain ischemia when memory is more sensitive to the deprivation of blood than other areas.
Called Beam Me Down, the "self-inducing amnesia" device has a discrete trap-door hiding a pump that quickly pushes air in and out the user's lungs, causing hyperventilation which leads to a brain ischemia that eventually causes fainting and a potential temporary loss of memory. Once the user has hit the floor, a counter weight pulls the trap-door shut, leaving no evidence save for the light beam shining onto the un-animated body.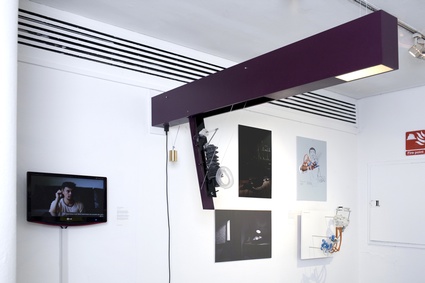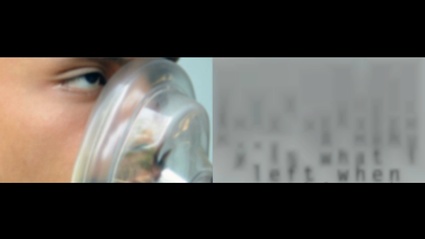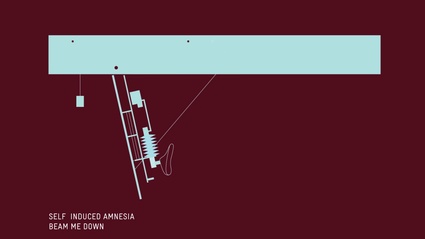 I had a couple of questions for Sitraka:
By getting this self-induced amnesia, the person would be on a 'holiday' from their own life and personality. But would they have to go to a bland, neutral or unfamiliar place to provide the user with the full amnesia experience? A building that looks nothing like their house for example, to ensure that memory would come back as slowly as possible or did you think of some other location?
No actually. As it is a temporary loss of memory that can last up to 24h i presumed that it would be more convenient for the person to stay home.
However the device is designed with a counter-weight that pulls the trap-door shut, once the person has fainted. Hiding the mechanism inside the beam in order to leave no evidence of what happened.
The idea behind is that you would trick yourself by displaying fake clues about who you are and what you do. As you might try to recollect your memory, those fake clues would lead you potentially to new experiences that you would have never tried whilst being 'yourself'. A temporary amnesia could be a good excuse to explore some kind of parallel life, without risking to lose everything you have done so far.
And hopefully it would give you the necessary distance to get a better awareness of the condition within you are living.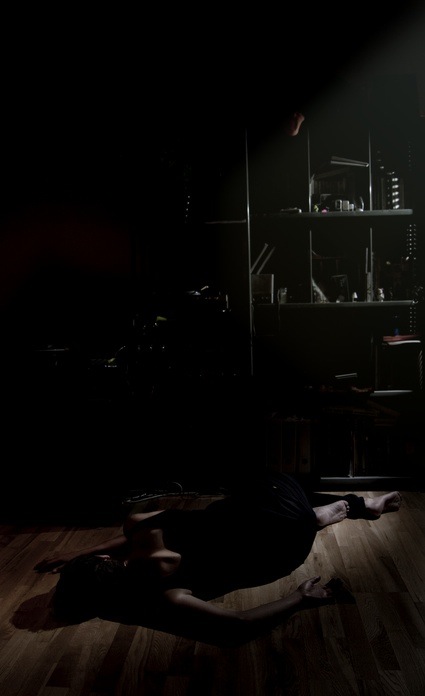 How would you define the sense of 'hyper normality' your devices are trying to recreate? Do you have examples of everyday life 'hyper normality'?
The hyper-normal is a space on the edge of normality.
As I put normality as a brain-made experience of the world. Everything we experience via our 5 senses is readjusted by the brain that gives us our interpretation of our environment. And it is reality. The hyper-normality is just a distortion of the same reality that have been induced by injuries, body mal-function, psychological or physical stress, artificially via drugs or by sort of 'physiological hacking' like I try to do in my projects.
There are few examples of that I would call hyper-normal, but most of the time they are seen as abnormality, disease, mental illnesses etc. For example sleepwalking can lead to really complex behaviours, like driving to the gas station. We do not really know what causes this phenomenon, but what if we would be able to control it and accomplish tasks while sleeping. Stress as well, during a frightening event like a car accident. People usually talk about experiencing the few seconds before the crash in real slow-motion.
Which proves that our perception of time can be totally made up by the brain.
And what would it be like to extend normality to few of these phenomenons? New experiences or better understanding of what is a 'normal' condition, maybe.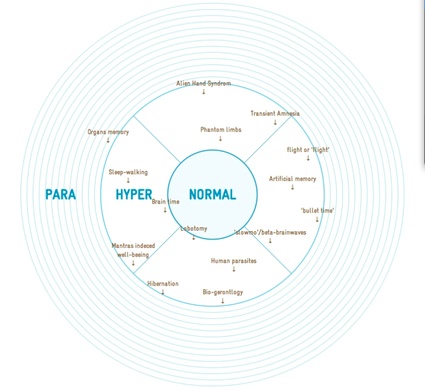 Do you plan to work any further on the hyper normal projects? With new prototypes or maybe by improving the existing ones?
I would like to, I think this space has got potentially a lot of depth to explore. I do not really try to make the prototypes 100% efficient as sometimes a good probe can convey the same message better. Because it can be more theatrical, dramatic, filmic or whatever it needs to be.
But I would be quite up for working with scientists as well to try to make fully working prototypes, but not on my own.
Thanks Sitraka!
All images courtesy of the designer.