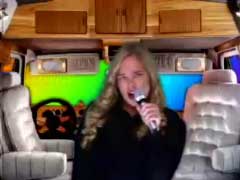 Before meeting her, i had always imagined Marisa Olson to be an hyperactive blond girl running around the internet playground. She seemed to have so much fun online… surely that girl was made of pixels. And even now that we've met several times, i'm not totally sure that Marisa is real.
Marisa's work combines performance, video, sound, drawing, and installation to address intersections of pop culture and the cultural history of technology, as they effect the voice, power, and persona.
Marisa lives between California and New York, where she shows one of her (half) serious faces: she is a "Curator at Large" at Rhizome. You can find her on her whatamidoingwithmylife blog, on the Nasty Nets Internet Surfing Club, on her website and 3 years ago she was writing about her preparation to audition for the popular reality TV show, American Idol on yet another blog
How does one become Marisa Olson? What is your background and how did you get involved in technology-based art making, reviewing and curating?
Hmm… That could be hard to answer quickly. I was always a geek. I programmed the heck out of my C64! I was also always obsessed with mediated communication in the form of pop culture (radio and tv) transmissions. Add to this the fact that my dad worked in intelligence, growing up (I grew up in Germany, where he worked until I was 10) and I was surrounded by scary military technologies all the time (isn't the gun one of the most significant inventions ever?) and that all spells a strange fascination with technology. I always wanted to make art, but I'm actually related to one of the most famous French impressionists and I was raised thinking that's what "real art" was. It turns out I wasn't very good at that kind of art. So I stopped worrying about what was and wasn't art and just focused on what I found interesting. I spent most of my undergrad and grad school years in the SF bay area, and lived through the surreal waxing and waning of the dot-com. I wrote for Wired, consulted a few start-ups, and that sort of thing. Meanwhile, the area was overflowing with artists expressing themselves in work that engaged technology. And I really related. After that, the progression was natural and rapid. I threw myself into new media–as an artist and in terms of supporting the field, not entirely distinguishing between my writing, teaching, or curating. The more peculiar thing, for me, has been switching gears from being a musician (I've been a singer and lyricist in a few bands and grew up in choirs) to making work about music (most recently my Oh.Yeah.I.Love.You.Baby. remix album). There's definitely an interest in the DIY there, but I guess this is also why I often organize my projects as "albums" (like my Break-Up Album (Demo) video project) and I tend to think of curating like making a mixtape.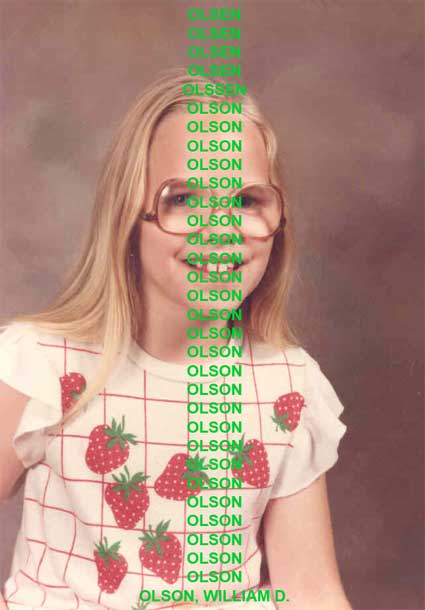 In Abe & Mo Sing the Blogs, an online project for which the Whitney Museum of American Art commissioned an Artport Gatepage, you and Abe Linkoln sing posts from your favorite blogs. What was the impetus for that project? There's been several discussions of trying to turn blogs into an art form or an art project. What is you take on this issue? Could you name us other examples of successful "blogs-turned-art" projects?
Abe and I are both compulsive web surfers and love unusual blogs. We decided to pick our favorite posts from our favorite blogs and sing them, in a sort of concept album mixtape. His and mine are pretty different. They are all really funny. In our official description of the project, we say that blogs, like the blues, have been credited with channeling the "voice of the people" and we wondered if we could identify specific genre conventions on blogs. We were kind of interested in the blog as a stage for "site-specific" performance, which also carried over into our Universal Acid project. We'd both done blog-based projects before, which was how we met, online. We sent each other fan letters about his conversion of net artist Olia Lialina's My Boyfriend Came Back From the War and my American Idol Audition Training Blog. I also loved Screenfull.net, Abe's old blog with Jimpunk.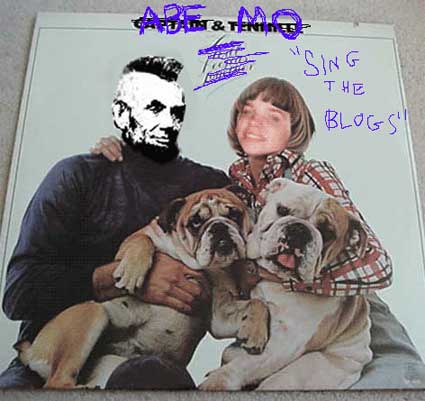 Our first collaboration was actually a blog called Blog Art, which was a curated blog listing blogs that are art projects. At the moment, I'm really into group blogs that ride the line between art practice and some other sort of internet fan culture. For instance, some friends and I founded an "internet surfing club" called Nasty Nets–in which we sort of simultaneously celebrated and critiqued the internet–and I love other group surf blogs like Supercentral, Spirit Surfers, Double Happiness, and Loshadka.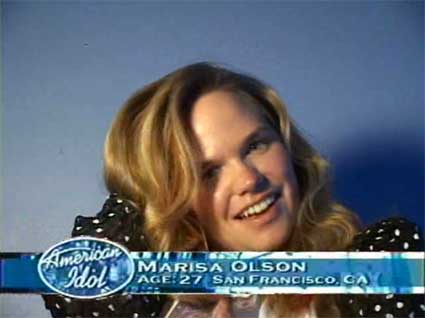 When you blogged your efforts to audition for "American Idol." How did people around you react to that decision? What did the whole training teach you (i'm not only talking about sun beds and stilettos boot camps of course)?
Well, my family and grad school professors at the time certainly thought I was crazy. I made what was probably the mistake of announcing it by emailing people out of the blue with the subject line "I need your help" and inside I asked for help in picking what song I should sing. Even though I linked to a New York Times article about the blog, a lot of people told me later that they really thought I was seriously delusional about trying to get on the show! They didn't recognize it as a parody, which is kind of awesome. I started the project wanting to critique the show (which I admittedly also loved) and the gender normative stereotypes it pushes. I was concerned about how artists rights to their own work & identity were violated by the producers, in my opinion. But the project took on a life of its own. The lead-up to my audition (in 2004) was the same as the build-up to the presidential election between Bush & Kerry. I started thinking of how the show is predicated on a model of democracy and voting but I kept hearing how my generation (the main demographic for the show) wasn't showing up to polls. They would stand in line for 8 hours to audition, but not 15 minutes to vote. So the project became all about voting. I told readers how to register to vote, brought registration forms to the auditions, and I had readers vote on what I should wear & sing. Ultimately, I collected over 10,000 votes in the course of trying to get young people to think about the many ways in which they could use their "voice."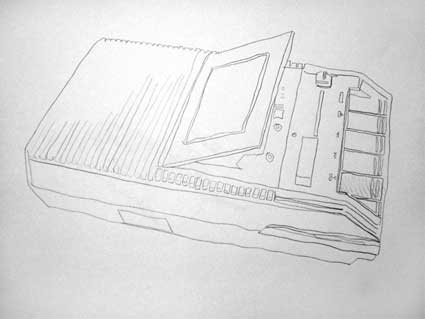 You are also a curator, both independently and as part of your activities at Rhizome. Your curating often deals with new media art pieces. What are the challenges of curating and exhibiting works of new media art today?
I think that there is presently a very exciting turn happening in new media, with respect to both the art world and the context of "traditional media." It used to be very important to carve out a separate space in which to show, discuss, and teach new media. Nowadays these spaces are sometimes seen as ghettos, but at the time, they were safe havens championing under-recognized forms. Things are more co-mingled now. Not everyone will agree with me about this, but I think it's great that some people no longer even know new media when they see it. I know curators who turn their nose up at that phrase, but they love Cory Arcangel or Paul Pfeiffer. There doesn't seem to be a need to distinguish, any more, whether technology was used in making the work–afterall, everything is a technology, and everyone uses technology to do everything. What is even more interesting is the way in which people are starting to make what I've called "Post-Internet" art in my own work (such as my Monitor Tracings), or what Guthrie Lonergan recently called "Internet Aware Art." I think it's important to address the impacts of the internet on culture at large, and this can be done well on networks but can and should also exist offline. Of course, it's an exciting challenge to explain to someone how this is still internet art… If that really matters…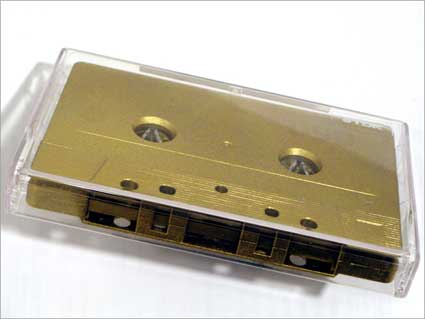 Your Media Change course at ITP/ NYU explored the "evolution" of technology. How does your teaching explore an area which is well… evolving so fast?
I feel like this is a great opportunity and a perfect class to teach at an amazing place like ITP, which evolves daily, with the technology. But I think the way to do it is to try to see media change as having a longer-tem trajectory. I have a background in media theory. I studied History of Consciousness at UC Santa Cruz and am PhD Candidate in film studies and new media in the Rhetoric department at UC Berkeley, where my dissertation is on The Art of Protest in Network Culture. So I've read, loved, and taught the classic McLuhan, Benjamin, Kittler, Flusser, Baudrillard, Jameson, etc over and over again. The aim of this class was to consider the cultural and political forces behind the evolution of technology and the broader concept of "change" (which most certainly also incorporates social/ political change). So we read these classic historiographies but tried to read them from the present context as well as the original one. And we read them beside Alex Galloway, Henry Jenkins, Clay Shirky, and other great contemporary writers. I mean, this stuff can never be pinned down long enough to be considered in an isolated temporal context, but it's still important to consider the personal and political forces that compel media change–the desires and impetuses.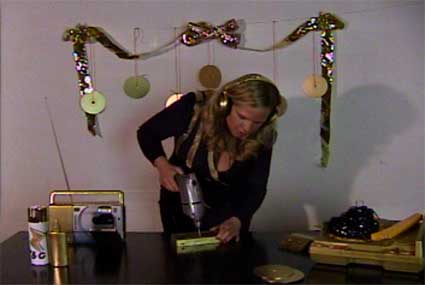 In your recent Golden Oldies performance/ video, you seem to give a very hard time to a bunch of electronic devices. What is your own relationship with technology?
Ha, well… It occurs to me now that you could probably say that my relationship to technology is a bit sado-masochistic. I don't mean for that to sound weird or sensational. I think, in the true classical psychoanalytic sense, many people's relationship with technology is very wrapped up in both their libidinal and death drives, as Freud would call them. I guess this video demonstrates that I enjoying abusing technology as much as I enjoy observing its abuse of me. I've always been a fetishist and could never try to hide that. My studio is littered with blinged-out headphones, radios, and cassette tapes. But the tapes I've been calling Time Capsules. I mean, they are moments of time that are disappearing but not really going away, so instead I try to prevent their burial (in a landfill) by taking them out of circulation and painting them gold, much like the symbolic bricks in Fort Knox. InGolden Oldies, I try unsuccessfully to instigate communication between media of various generations–tapes, vhs cassettes, records, cds…. And after drilling, hammering, and chiseling each one, I give up and wipe the garbage to the floor–where is becomes "out of sight, out of mind," as we say in the US. I feel like this is what's happening with all of our tv's, walkmen, air hockey tables, nintendos, etc as we follow our drives to upgrade. They just get pushed into dumpsters and disregarded. And I've been trying to think about my own role in this cycle, because I certainly love my ipod as much as the next gal.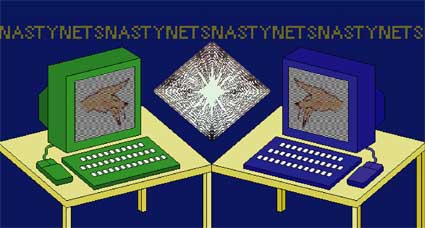 Any upcoming projects you could share with us?
Well, we just released a DVD of Nasty Nets members' work (there are 25 of us, including some of my very favorite net artists), and that was generously funded by Rhizome. It includes videos as well as loads of data files and a type-in website by fellow Nasty Michael Bell-Smith. People can get the DVD online, and if they are in New York, they should definitely attend our premiere screening at the New York Underground Film Festival this Friday, April 4th, called Nasty As U Wanna Be.
Otherwise, as you can see, I'm really obsessed with the future, at the moment, which is kind of funny for someone who tends to say that her work is about the cultural history of technology. I'm just starting to work on a project called "Martha Stewart Assisted Living" and it's a near-future version of Martha's show (guess who I play!) aimed at an aging audience whose lives have been lengthened by new technologies, but who are also suffering side effects, like head goiters from their cell phones or Global Warming-Related Illnesses (GWI's). I'm devising special recipes and craft projects for those 130-year-olds!
Thanks Marisa!
Previously: Sousveillance culture, a panel curated and moderated by Marisa Olson.