More from Cybersonica.
Chris O'Shea presented another table to add to the list of musical tables. This one has a peculiarity though: it's the first to be open source.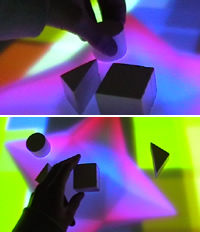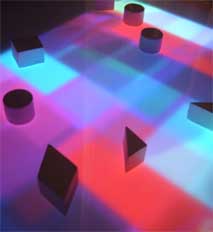 Sonicforms is an open source research platform developed to improve the research on tangible interfaces for audio visual environments by creating a community knowledge base and open tools for production.
Sonicforms is a repository for others to learn how to make their own interfaces and share their experiences; a set of tools for extending open source software to create these projects and of course it's also a physical installation.
SonicForms will be presented at OFFF in Barcelona, on May 13, 5.30pm. Open Room. The first showing of the installation will be at Submerge, 29th June – 1st July, Bristol UK.