Bibi has discovered a bunch of German expressionism movies ready to enjoy on Internet archive and google video: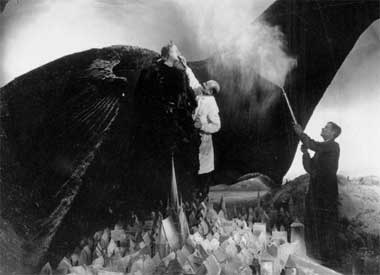 F.W. Murnau prepares Emil Jannings for a scene from Faust
– Faust, the F. W. Murnau's masterpiece (both on the Internet Archive and Google Video.
– Nosferatu, another Murnau's classic is available at Archive and google and as torrent.
– The Golem: 1915 version and 1920 version.
– The Cabinet of Dr. Caligari (internet archive and google video)
– Fritz Lang's M. (Google video and internet archives)
– Destiny, by Fritz Lang again on google video.