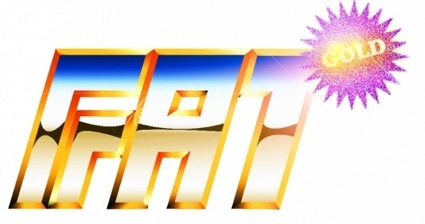 The new episode of #A.I.L – artists in laboratories, the weekly radio programme about art and science i present on ResonanceFM, London's favourite radio art station, is aired this Wednesday afternoon at 4pm.
Today's guests are Evan Roth, Becky Stern, Geraldine Juárez and Magnus Eriksson from the Free Art and Technology Lab (F.A.T. Lab), a network of artists, engineers, scientists, lawyers, and musicians who are committed to supporting open values and the public domain through the use of emerging open licenses, support for open entrepreneurship, and the admonishment of secrecy, copyright monopolies, and patents.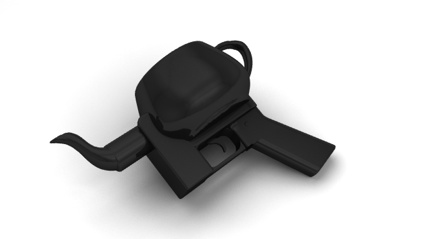 F.A.T. Lab (Kyle McDonald), The Englishman from the series Liberator Variations, 2013
Some of the members were at the MU gallery in Eindhoven last week for a F.A.T. Lab retrospective as well as for the launch of THE F.A.T. MANUAL. In this episode, we will be talking about 3D printed guns, Ideas Worth Spreading which allows you to deliver your own pirate TED talk, open culture and how to remove Justin Bieber from your web browsing.
The radio show will be aired this Wednesday 20 November at 16:00, London time. Early risers can catch the repeat next Tuesday at 6.30 am. If you don't live in London, you can listen to the online stream or wait till we upload the episodes on soundcloud.
F.A.T. GOLD Europe. Five Years of Free Art & Technology is at MU in EIndhoven until January 26, 2014. THE F.A.T. MANUAL is on print on demand but you can also download it for free.