The new episode of #A.I.L – artists in laboratories, the weekly radio programme about art and science i present on ResonanceFM, London's favourite radio art station, is aired this Wednesday afternoon at 4pm.
My guest tomorrow will be Ilona Gaynor and she'll be talking to us about forensic science, police reconstructions and the not so technically sophisticated (but very smart) way to rob a bank in broad day light on Wilshire Boulevard in Los Angeles. Ilona is a young artist and designer who got the attention of the press – from blogs to the Financial Times- in 2011 for her RCA graduation project Everything Ends in Chaos. The work explored economics, finance, global markets, risk management, insurance and mathematics.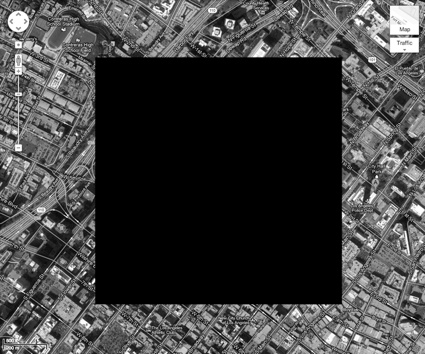 Downtown Los Angeles, 20x20m Block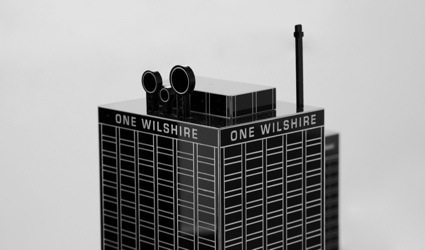 Scale Model, One Wilshire
Over the past 2 years, however, Ilona has been working on Under Black Carpets. The research project is a thorough investigation and planning of the robbery of 5 of the richest banks located in downtown LA. Posing as a LAPD officer, Ilona has researched not only how to 'investigate, intervene and be forceful' but also how to efficiently rob banks.
Ilona Gaynor also runs the design and research practice The Department of No.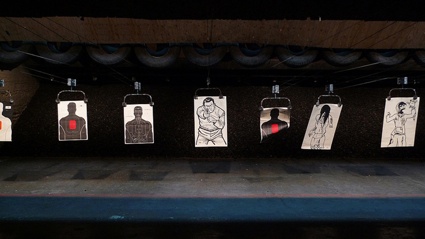 Los Angeles Police Academy. Training ground
The show will be aired this Wednesday 3rd of July at 16:00, London time. Early risers can catch the repeat next Tuesday at 6.30 am (I know…) If you don't live in London, you can listen to the online stream or wait till we upload the episodes on soundcloud.