Yesterday, C-Base organised a fantastic dorkbot. I'm going to report on it but right now i'd just like to mention that Maximillian Nakamura aka Shintaro Miyazaki is trying to set up a dorkbot event in 3D virtual world Second Life.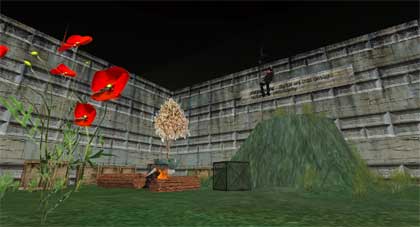 I asked him a couple of very quick questions:
Can you tell us why and how you got the idea to set up a SL dorkbot?
I got the idea, because I really enjoyed dorkbot meetings in Switzerland. They are a good way to get to know other people, who are also doing strange things with electricity. So I thought it would be nice to have that too in the now emerging world of second life, which grew really really fast in the last few weeks.. I always wanted to be a curator and a chief-organizer of a cutting-edge place, which is intended to support and promote digital art cultures and philosophy. As I was starting to play second life the idea came soon. So I think that I am just trying to realize my dreams like most people in their second life are trying to do!
Who are you hoping to involve in SL dorkbot meetings?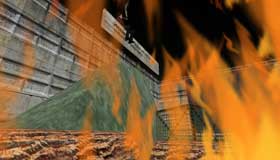 The place or platform I created in-world in Second Life is called "rhizomatic." Therefore my expections are also in this sense rhizomatic. Get connected to people doing strange stuff with electricity from everywhere through and in reflexion of the medium of the metaverse. I wanna make maps of digital art cultures and philosophy in-world and out-world. Like you and all the others ,who are mapping new media art, but I can claim that I was the first who came up with dorkbot meetings in SL. I think the hype about Second Life is already over and its gets just a new medium for everybody like myspace.com a year ago (and I hope even technology critical European artists and art-related people will soon create accounts in SL).
Dorkbot SL is still in planning phase, there are two groups in SL, which are looking for more participiants: One is called dorkbot SL and the other rhizomatic.
There is also a mailinglist.