Quick overview of a couple of photo exhibitions i saw in Paris over the weekend:
Distress, Stéphane Duroy's photo exhibition at the gallery in camera, the most moving show i've seen in Paris closed on Saturday alas!
The French photographer documented -mostly in black and white- the cityscape and society of England at the time of Thatcherism.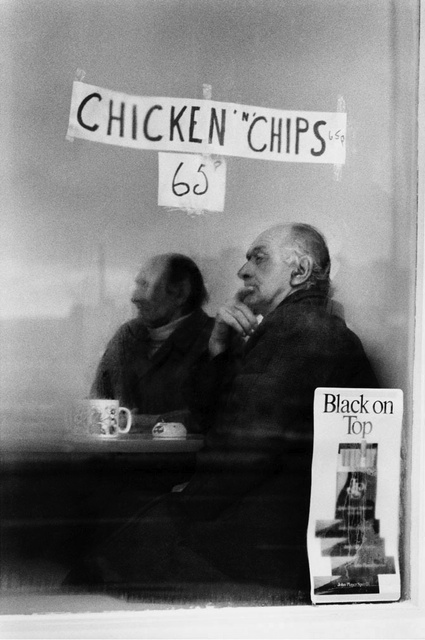 Bradford, 1981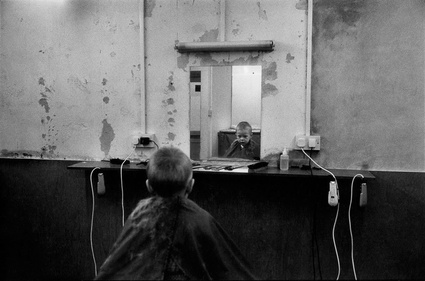 Newbiggin-bye-the-Sea, England, 1992
1992?!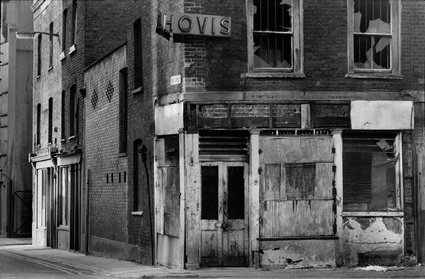 London East End, 1983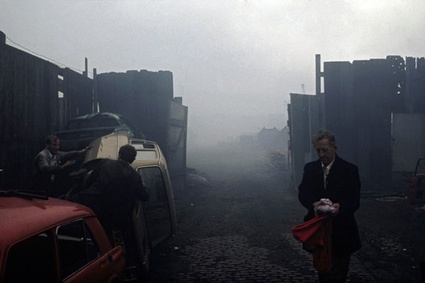 Stéphane Duroy, Liverpool, England, 1983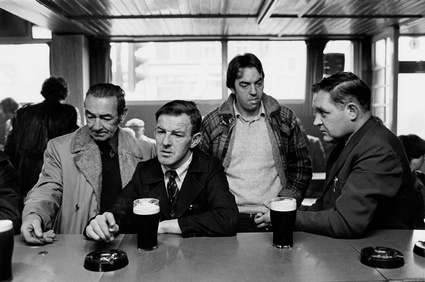 Dublin, 1980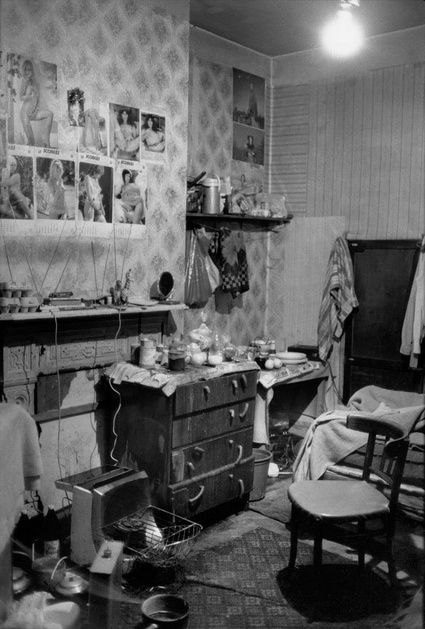 London East End, 1983
God i love this guy's work!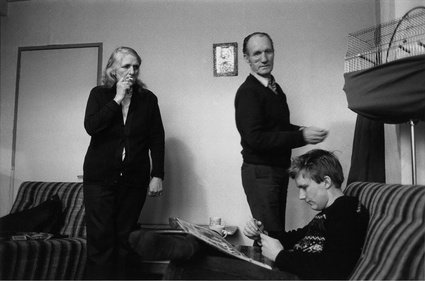 Liverpool, 1983
More images at La lettre de la photographie.
In January, Martin Parr was invited by the Institut des Cultures d'Islam to spend 4 days snapping his way through the Goutte-d'Or, a neighbourhood in Paris known as "Little Africa" because of the large numbers of African and Arab residents living there.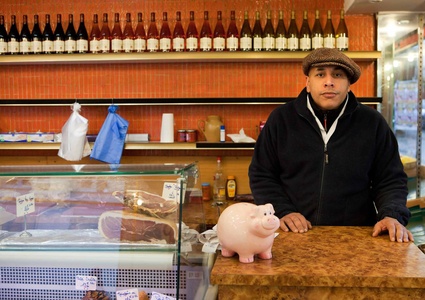 Eric, charcutier au 'Cochon d'Or'
The show opened as a controversial debate on "laïcité" -or secularism- was taking place at the parliament, and a week before the law banning full face veils in public places was implemented in the country. Véronique Rieffel, the director of the institute, commented on Parr's work in the neighbourhood: "It throws a light on them that is different from usual. For once one speaks well of them, with tenderness, with empathy; it was important for us that they saw the photos before everybody else, so that they were not surprised, so that they appropriated their image rather than the usually stolen images."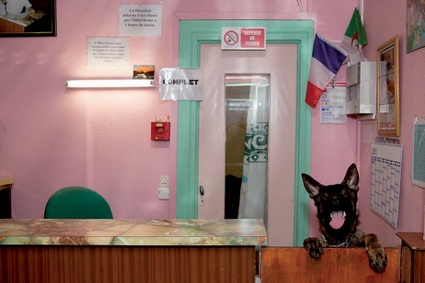 Dog reception, in a hotel of the neighbourhood, 2011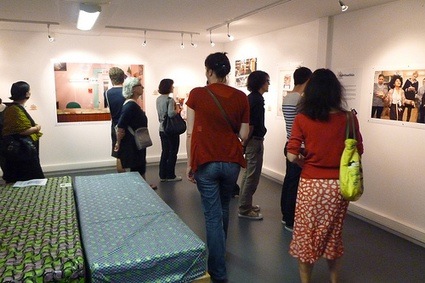 View of the exhibition space
There are only 2 mosques in La Goutte d'Or. On Friday, so many followers of Islam turn up for prayer that they have to install their little prayer mats outside of the places of worship. The streets have thus to be kept clear of car traffic for one hour every Friday.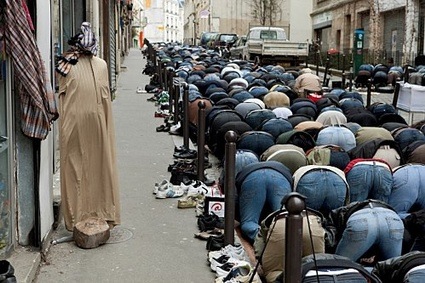 Prayer rue Polonceau, a Friday, 2011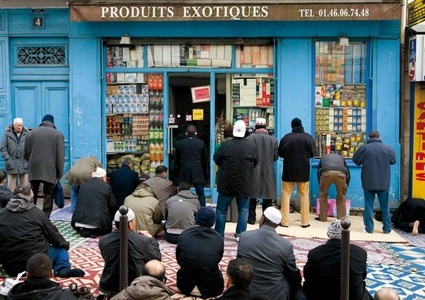 Praying Muslims, exotic products?
The Goutte d'Or! is at the Institut des Cultures d'Islam, Paris, until July 2, 2011.
Far away from the Goutte d'Or neighbourhood, the Galerie Frank Elbaz shows life on the road with train-hoppers, hitchhikers, wilderness squatters, wayfarers, and drifters. Jane Kurland spent nine month on the road with her son following the nomadic subcultures of America.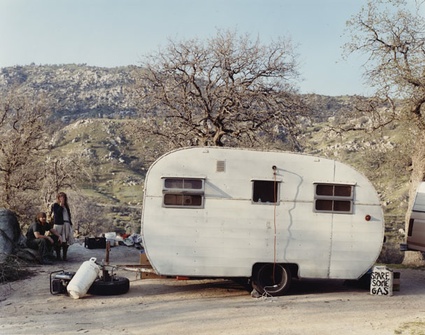 Spare some Gaz, 2010
Lava Beds National Monuments, 2010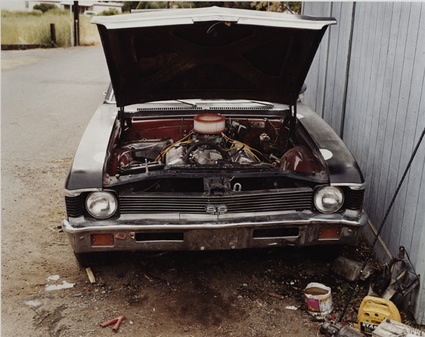 Nova SS, 2011
Justine Kurland, "He sleeps where He Falls" remains open until May 4, 2011 at the Galerie Frank Elbaz in Paris.
Related stories: Parrworld. The Collection of Martin Parr (Part 1), Parrworld. The Collection of Martin Parr (Part 2), England My England.