Each time i have to speak at a conference i silently pray to see people close their laptop while i talk. So i had a good laugh when i read that the Meishan city in southwest China has issued a notice threatening to punish those who make phone calls or sleep through meetings via both an internally circulated criticism and exposure in the media.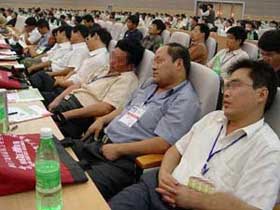 However, journalists (who'd have to take pictures of the offenders) say it is quite easy for dozers to avoid detection, attendees can wear sunglasses or send a subordinate to meetings in their place.
Via China broadcast.