Sargent Rehabilitation Center in Warwick is testing a device designed to increase the independence of individuals with quadriplegia.
In the study, a patient who is unable to use his hands or arms due to a spinal cord injury was able to both control a computer cursor and perform useful tasks, using his thoughts and the Cyberkinetics ' BrainGate Neural Interface System.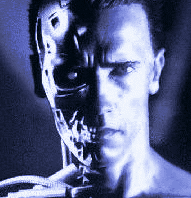 The System converts neural signals into an output signal under the person's own control.
After having been implanted the sensor portion of the BrainGate on the surface of the brain where thoughts of hand and arm movement originate, the first participant in the study, Mr. Matthew Nagle, saw his life changing. In the past few weeks, he has been able to control his TV using a computer cursor that moves with his thoughts.
The ongoing pilot study will enroll up to five individuals who are unable to use the arms and legs. At the end of the study, each patient will undergo another surgery to have the device removed or may have the option to participate in future studies.