Japanese Tattoos: History * Culture * Design, by editor Brian Ashcraft and tattoo artist Hori Benny.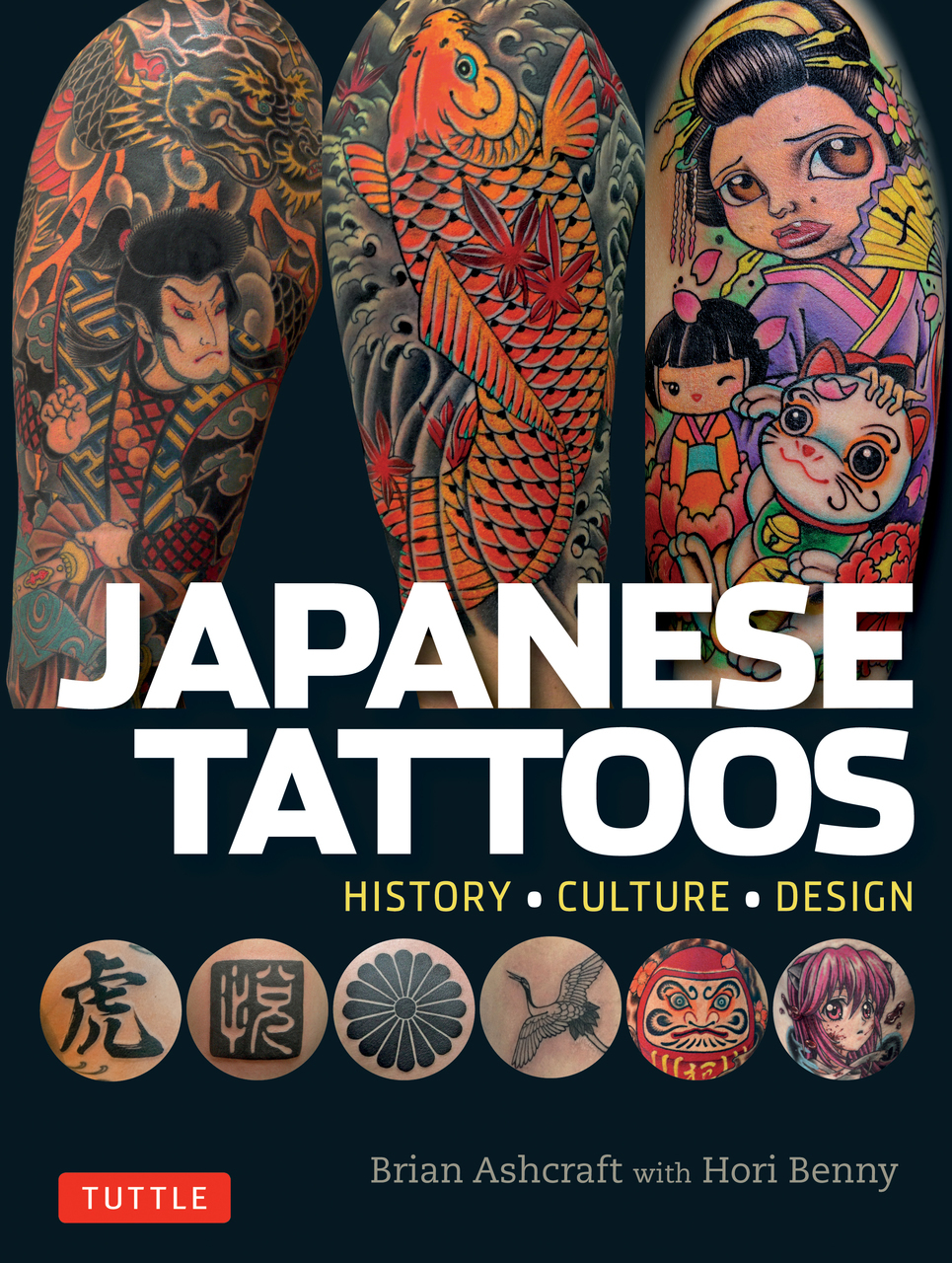 Tuttle Publishing writes: Japanese Tattoos is an insider's look at the world of Japanese irezumi (tattoos).
Japanese Tattoos explains the imagery featured in Japanese tattoos so that readers can avoid getting ink they don't understand or, worse, that they'll regret. This photo-heavy book will also trace the history of Japanese tattooing, putting the iconography and kanji symbols in their proper context so readers will be better informed as to what they mean and have a deeper understanding of irezumi. Tattoos featured will range from traditional tebori (hand-poked) and kanji tattoos to anime-inspired and modern works—as well as everything in between. For the first time, Japanese tattooing will be put together in a visually attractive, informative, and authoritative way.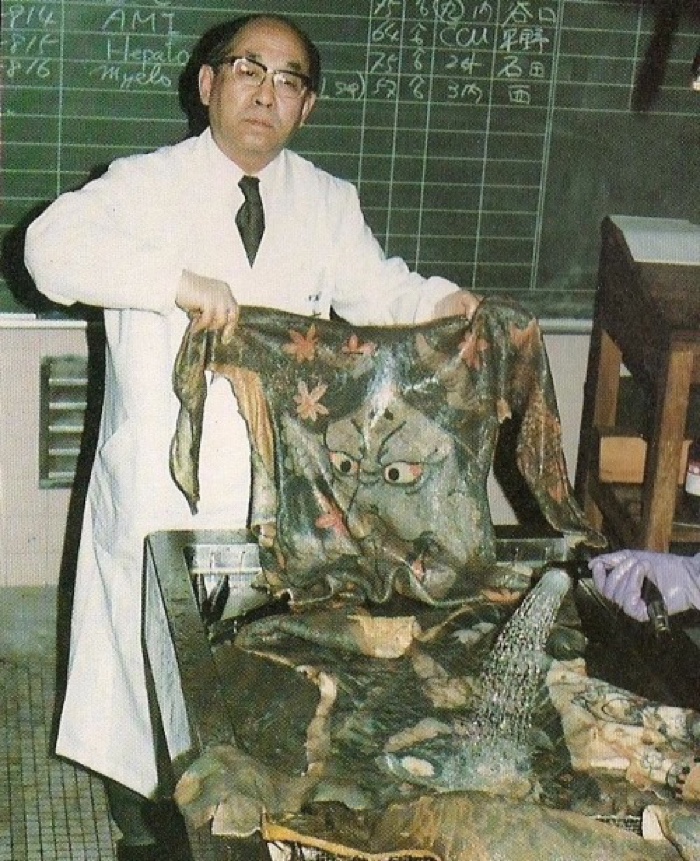 Dr. Masaichi Fukushi and His Collection of Body Art. Photo via imgur
You encounter all kinds of fascinating characters in the Japanese Tattoos book. Tattoo artists who explain how they mastered or re-invented their craft. Men who travel across the world to get a 'full body suit' by a famous tattoo virtuoso in Tokyo. The most unusual individual i discovered through the pages was Dr. Masaichi Fukushi, a Japanese scientist who in the early 20th century built up an impressive collection of irezumi taken from donated bodies. Fukushi would remove the tattooed skin off of the corpses (with the consent of the original wearer) and keep them stretched in a glass case. The collection counts over 100 skinned items, many of which are full body suits. They are on display at the Medical Pathology Museum at Tokyo University. Unfortunately, the exhibition is not open to the public.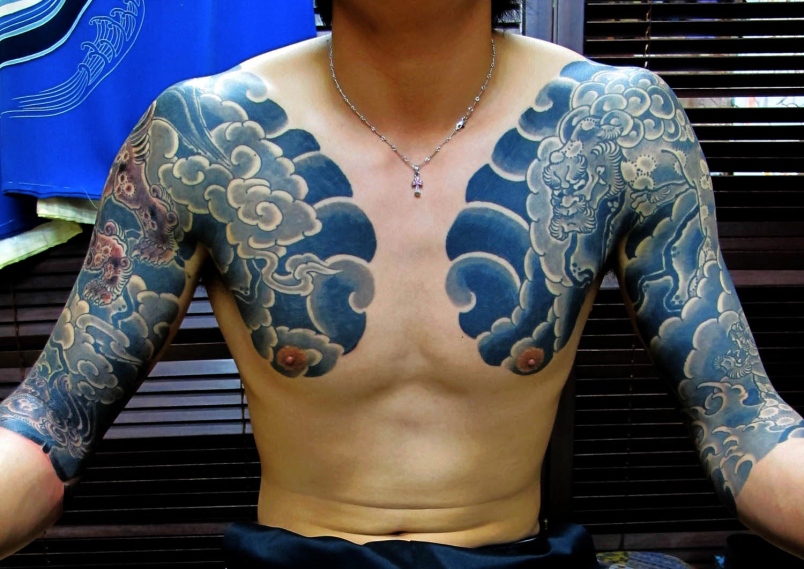 Image Brian Ashcraft via Stripes
Instead of being yet another publication about all things weird, pop and outrageous in Japan, this book pays homage to the culture, history and symbolic content of irezumi. It explains the most popular motifs and monsters, the tools used, the rules, the different types of 'body suits', etc.
There are many difference between western tattoo culture and the Japanese one. We favour a little skull on the shoulder, a rose on the back, or maybe both on the hip. The Japanese don't shun the 'full body suit' and they actually prefer cherry blossoms and octopuses. We show off tattoos. They don't. Tattoos are personal, private and still associated with the yakuza look. In fact, you could be banned from pools and hot springs if you sport a tattoo and any sign of it peeking out of your jacket could prevent you from getting a job or a loan at the bank.
One of the authors' confessed objectives is to help foreigners get a deeper understanding of Japanese tattoos and avoid embarrassing mistakes when asking for a kanji tattoo. The case of the humiliating Asian characters tattoo is fairly well-documented online but the book also teaches you that even if you stick to objects, flowers and animals, symbolism is not always universal and the poorly informed might still not get what they were hoping for if they arrive ill-prepared to the tattoo studio.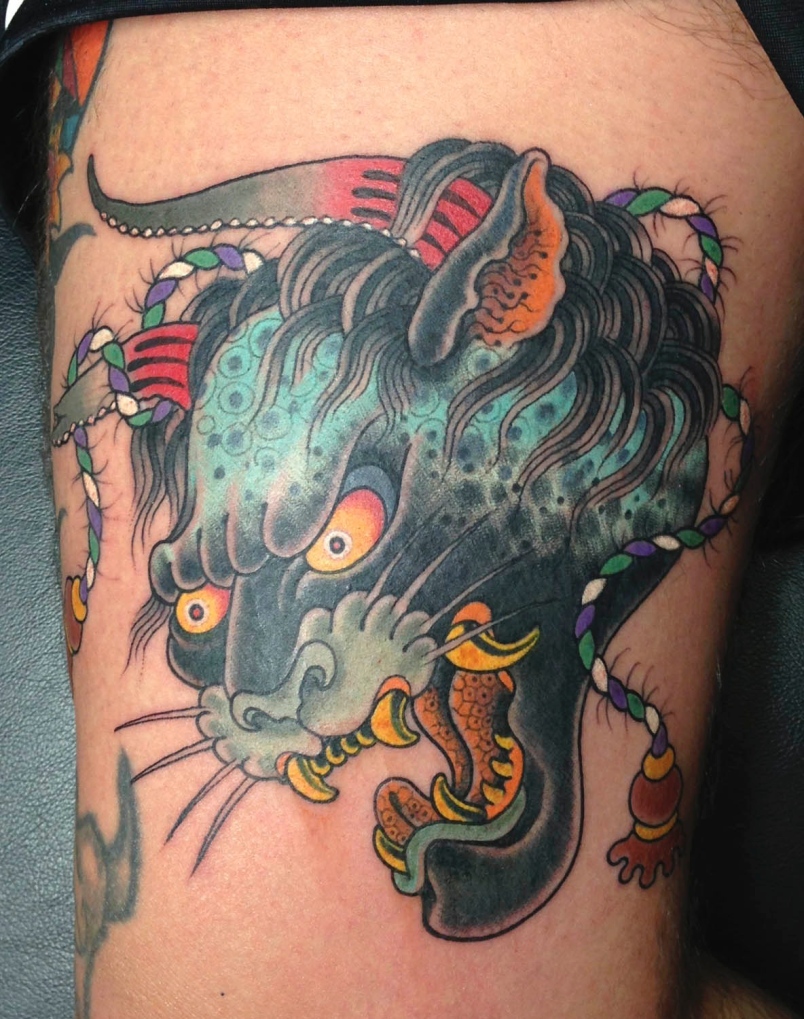 Image Brian Ashcraft via Stripes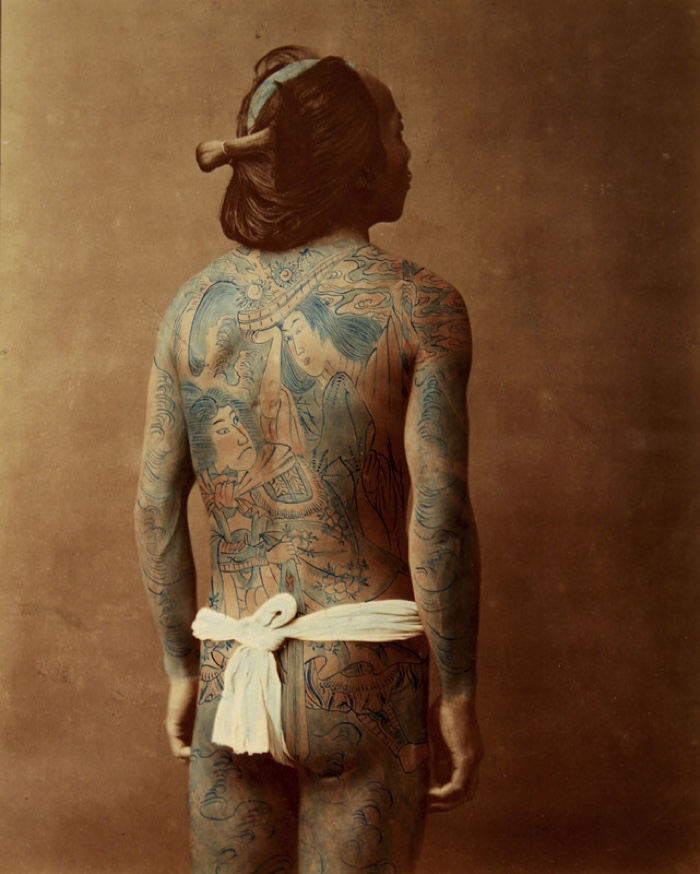 Tattooed Male; attributed to Felice Beato, 1867-1968. Photo ehive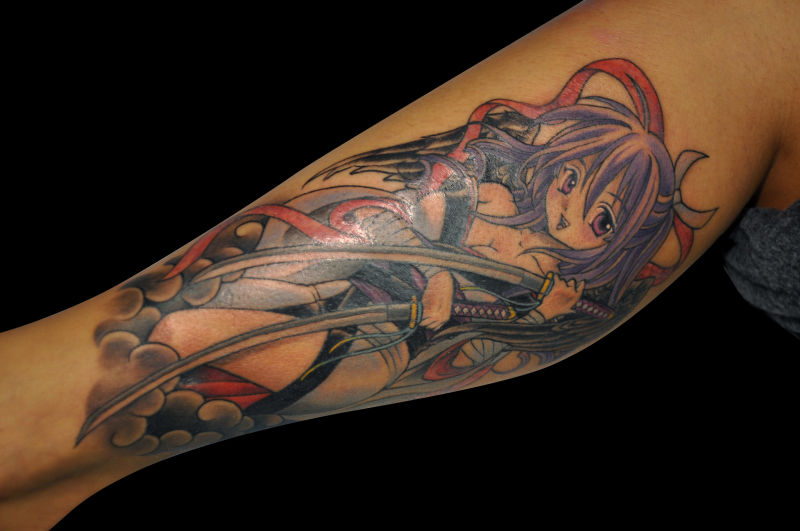 Photo Kotaku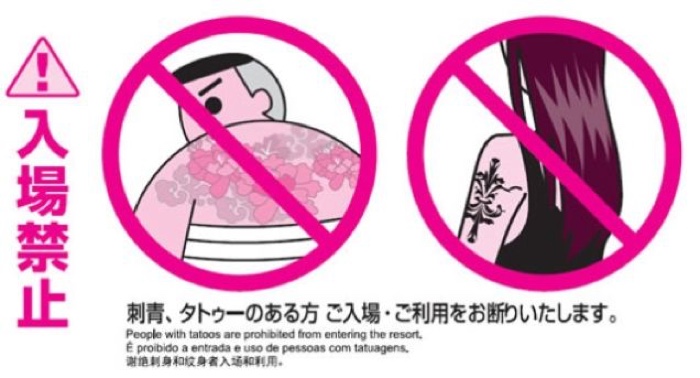 Photo via Kotaku
I really enjoyed this book. I have no tattoo and no intention of ever getting one but i liked the clear and engaging writing style of the authors, the bits and pieces of insider knowledge such as 'how to tell a Japanese dragon from a Chinese one', the presence of women tattoo artists and of course the amazing photos of men clad in inked Monk Daruma, Koi fish and Lucky Cats.
Views inside the book: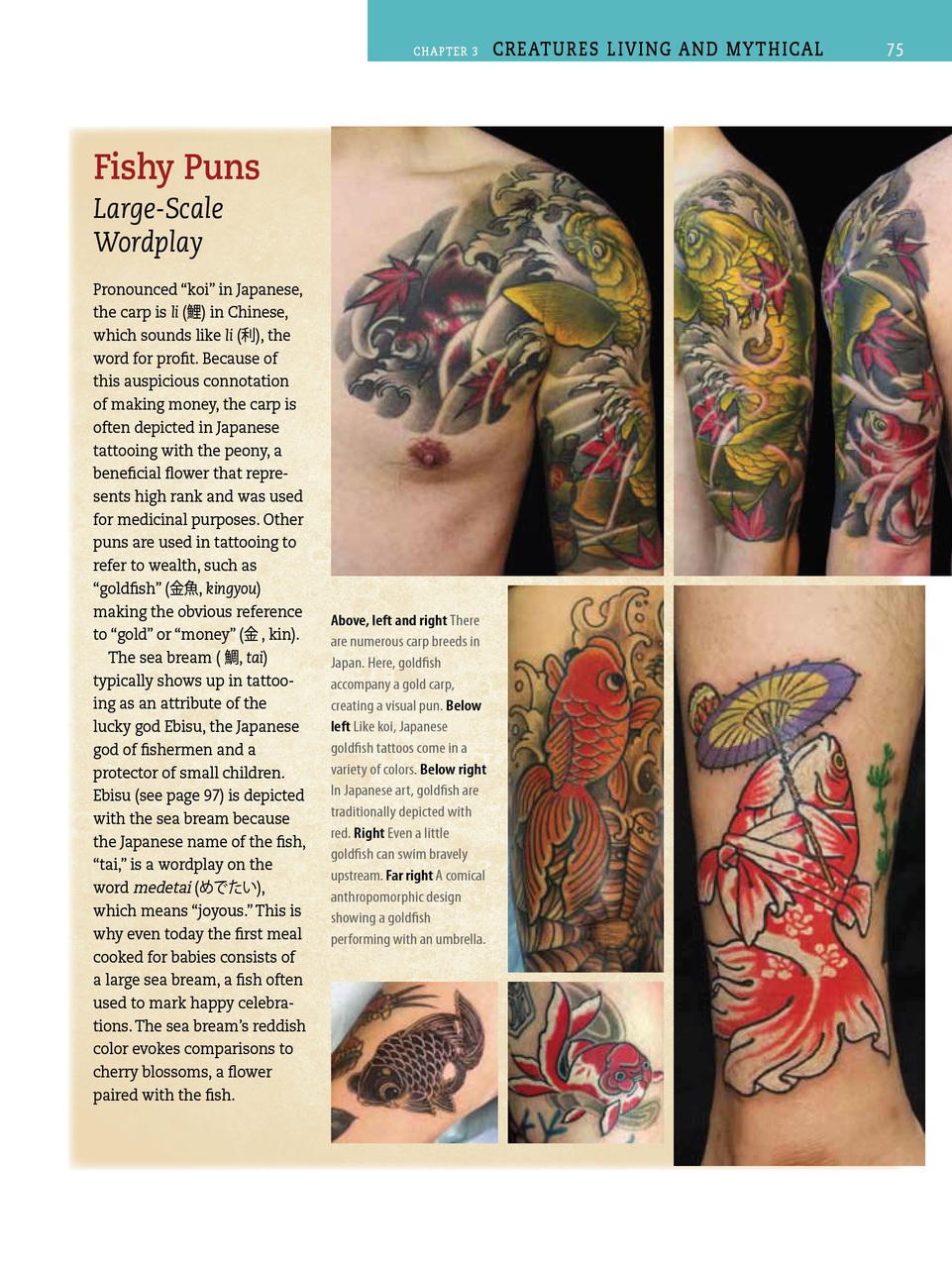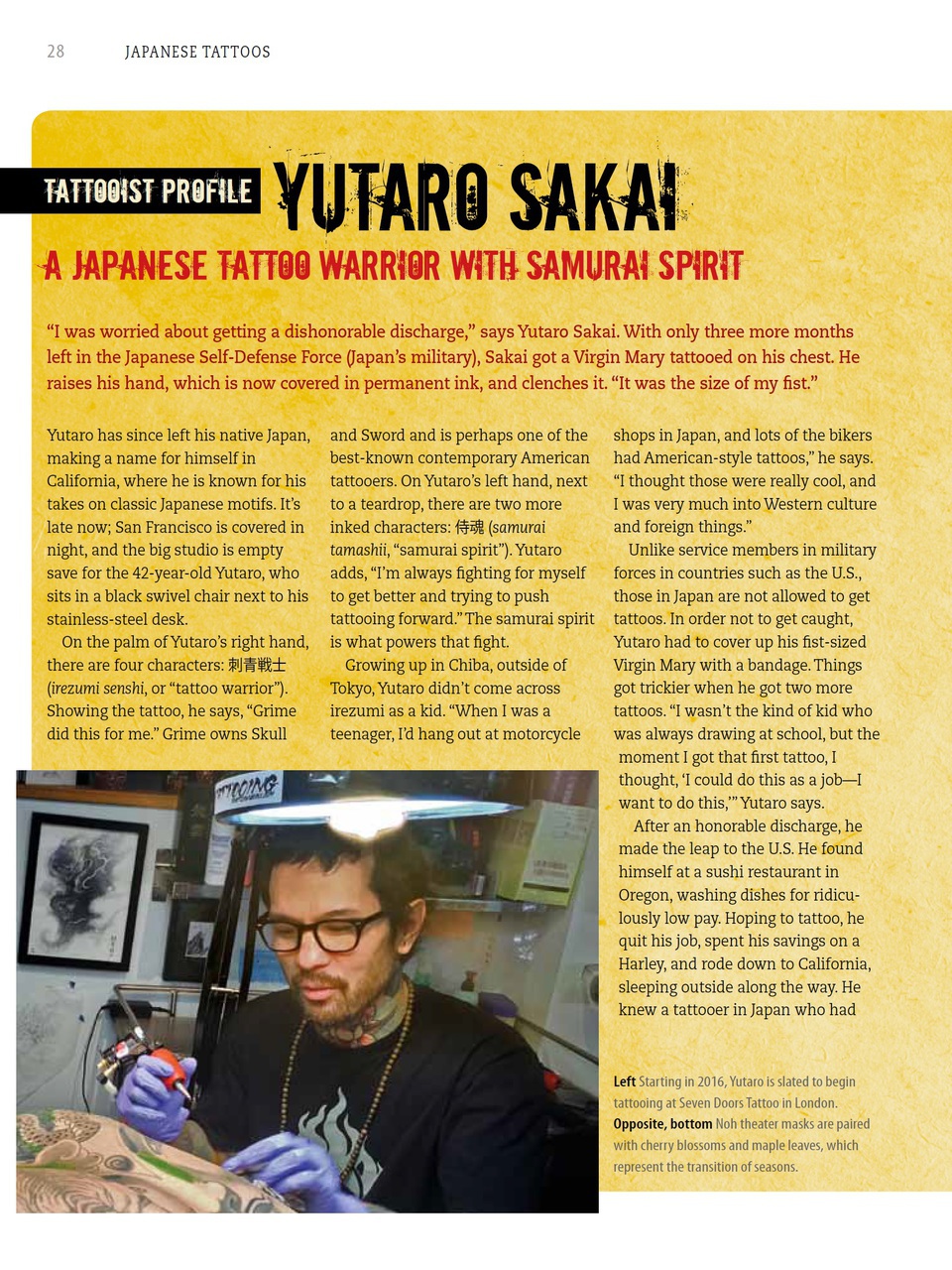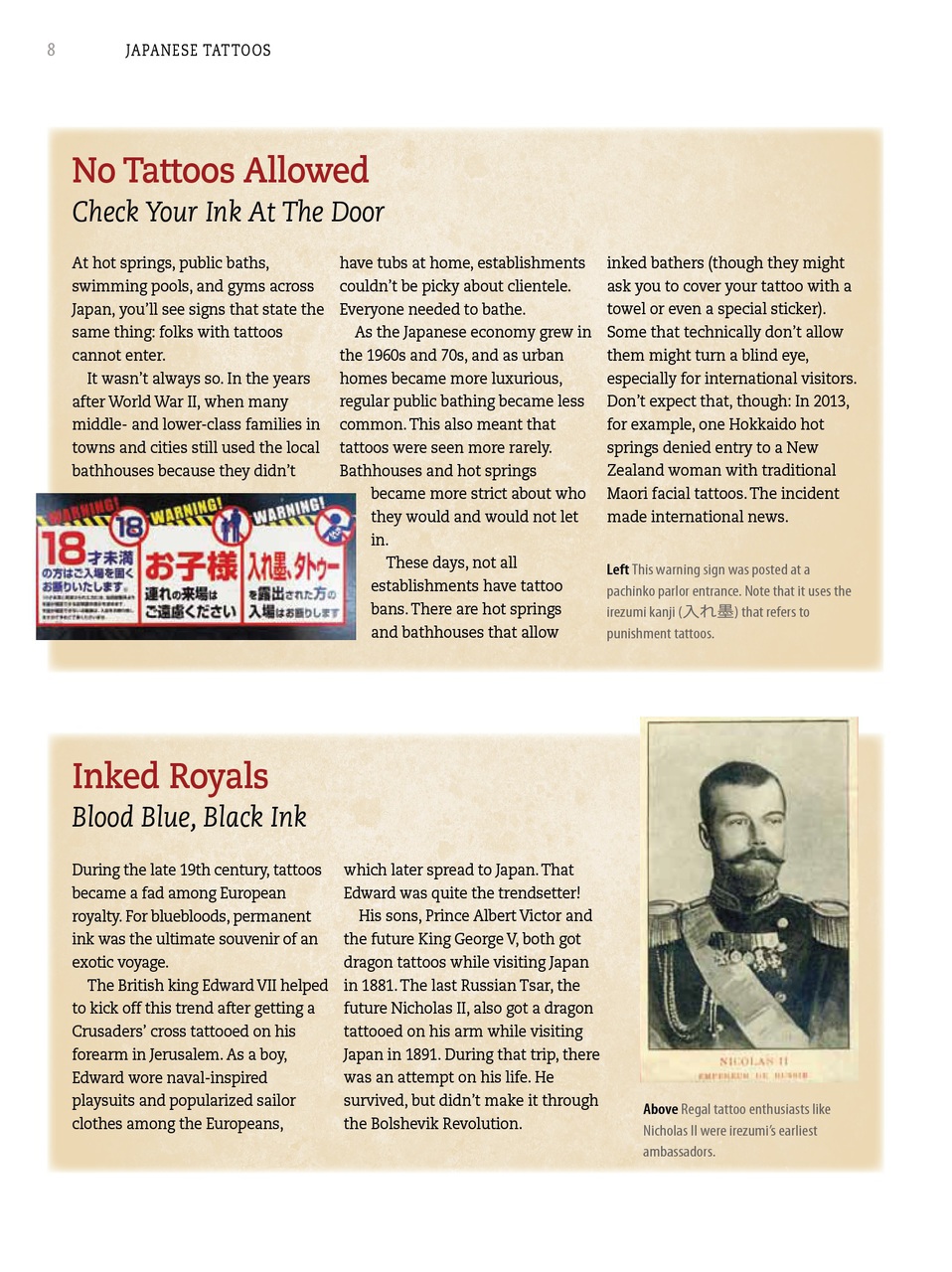 Hop! A last image of Dr. Masaichi Fukushi: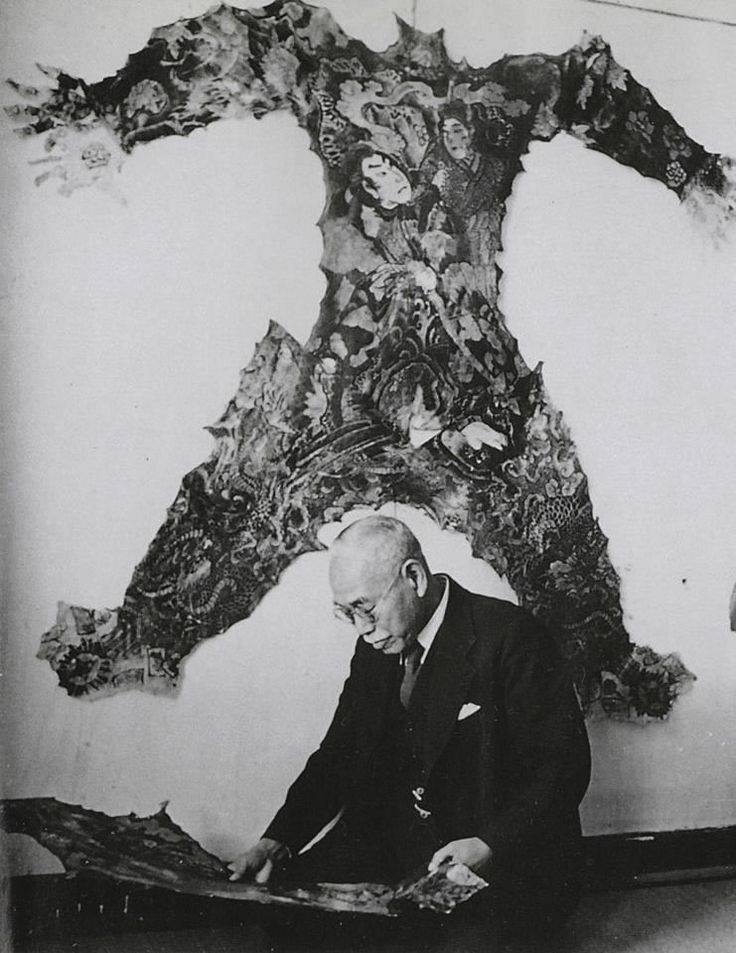 Dr. Masaichi Fukushi and His Collection of Body Art. Photo via imgur
This way for more tattoos: Tattooists, tattooed and Bodily Matters: Human Biomatter in Art (part 4. On skin and hair).