A survey by the Bluetooth Special Interest Group of some 500 US college students revealed that over half of them recognized Bluetooth wireless technology, and 11 percent are currently using it to connect and share information between devices*.
35 % admit they talk on their phones while driving one to three times a week, 24% percent do it at least once a day, and 13 % use the phone every time they drive. However, 58 % of the respondents showed interest in safety, declaring they would be interested in paying more to access a technology that would allow them to talk and keep both hands on the wheel.
Besides, 41% own digital cameras and/or camera phones and would be interested in products that allow them to print their images wirelessly. Of gamers who use a PDA/or mobile phone for entertainment purposes, 56 percent are interested in developments in wireless head-to-head play.
"Current college students are the technology decision makers and purchasers of the future," said Mike Foley, Bluetooth SIG executive director. "We believe these results give us a preview of Bluetooth demand in the coming years — for the technology in general, as well as for specific applications such as hands-free in the automobile, wireless printing, and peer-to-peer gaming."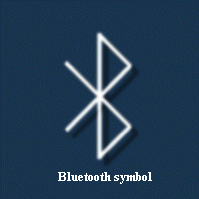 From Daily Wireless and Biz Ink.
* I read in the Sunday Times (July 11, News Review section, page 10) that a recent VIPer survey of UK senior managers and administrators aged 25-54 found that although 13% have Bluetooth, 46% have NO idea what it is.