Today is January 17th – Art's Birthday.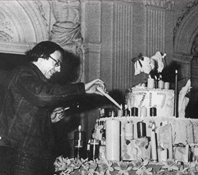 It was the French Fluxus artist Robert Filliou who in 1963 proposed a public holiday to praise the presence of this essential cultural activity in our lives. While so far any attempts to install the date in official agendas next to Xmas or Independence Day may have failed, for many people Art's Birthday has definitely become a jour fixe to celebrate with like-minded all over the world.
Yet in 2007 art has to share the date with another cultural achievement: radio.
In case you've never heard about that kind of official jubilee related to the latter or so far associated with another day, don't worry. As many other groundbreaking technical developments radio has more than one inventor. Hence you have the choice which date to celebrate.
But why January 17th, 2007? Even the multi-facetted history of radio provides no direct link to this date.
In this case, it is given by Art's Birthday itself. For over almost ten years, the driving forces behind the party were the Vienna based Kunstradio and the Western Front in Vancouver. And as the Canadians love to honour their compatriot Reginald Aubrey Fessenden for his experimental radio transmission on Xmas eve in 1906 with a mix of spoken word (a bible reading) and music (playing Silent Night on his Violin), providing a centennial relatively close to January 2007, both art radio initiatives decided to relate the events.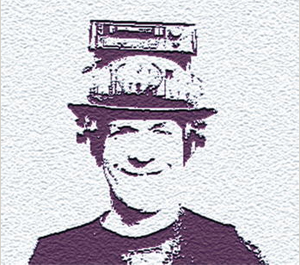 After a one hour long radio art pre-party last Sunday consisting of a live radio performance called "Wiencouver 1906″ featuring Anna Friz, Glenn Gear und Absolute Value of Noise a.k.a. Peter Courtemanche from Vancouver and Volkmar Klien from Vienna with atmospheric sounds recalling the early days of wireless transmission, a grand fiesta called "100 Years of Radio – The Return of Wireless Imagination" will take place during the next days.
Those addicted to radio art history, theory and culture might like to join the two-day conference chaired by Kunstradio's Heidi Grundmann and Dieter Daniels from Ludwig Boltzmann Institute Linz, to be held on Thursday and Friday (18th/19th) at RadioKulturhaus Vienna – either at place or via live stream (yet with one limitation: the conference language will be German).
However, the event nobody should miss is of course the big Art Radio Birthday party taking place today. If you can't make it to Vienna, you can enjoy the event from 11 p.m. CET on air, either via Kunstradio, via Art's Birtday Net, or via Gipsyradio.
The list of contributors is too long to be listed here, especially as many international art radio initiatives are joining (like i.e. SilenceRadio.org from Brussels, Radio Kinesonsus from Tokyo or and EBU Ars Acoustica Group), and last but not least there will be also special remixes streamed from a pool of birthday presents international radio and sound artists uploaded to the site.
In case this is still not enough, you have not only loads of additional Art'n'Radio Birthday parties the whole evening through (most of them being live streamed – highly recommended: to join okno.be's stream from 8 p.m. on…).
You might also think about further options to enhance the radio art frequencies that should be anyway not limited to a single date: Hence why not do it like they do it in Alice's Wonderland – and celebrate non-birthday art'n'radio parties every day?
[Images via Art's Birthday Net.]