Yesterday, i had a quick tour of Artissima, Turin's contemporary art fair. I came back with hundreds of photos of the usual dubious quality and i still need to 1. go back to the fair with a camera which batteries aren't dying 2. sort out the pictorial mess that is my flickr feed.
But right now, the first impressions are (in no particular order): Polish contemporary art continues to impress me. The official bag of the fair is bright, pink and cheerful. The groupings of fire extinguishers are as feisty as ever. Galleries from Sicily are showing powerful works. Speaking of which…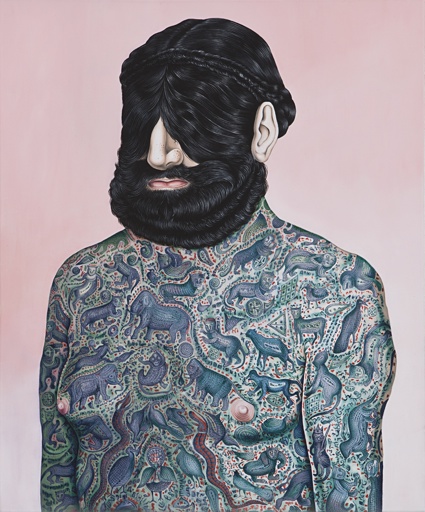 Valerio Carrubba, Kc is sick, 2012
Monica De Cardenas is a gallery based in Milan but one of the artists in their booth is from Siracusa: Valerio Carrubba. I remember being horrified by the (far too anatomical for my taste) paintings that appeared on most blogs i was following a few years ago.
However, I can't get enough of those hairy people (big fan of Demis that i am!) The portraits start as found images, Carrubba then paints over them and constantly reworks the image.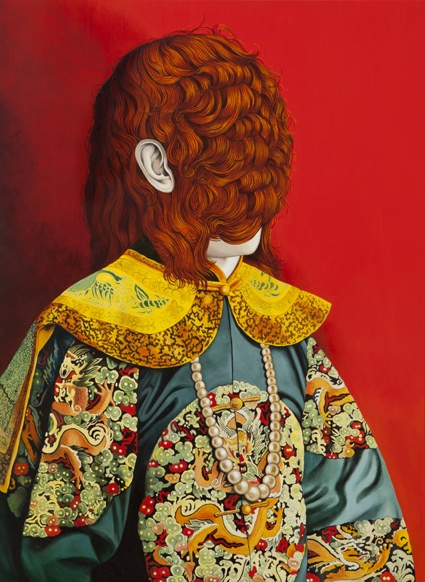 Ian is not on Sinai, 2012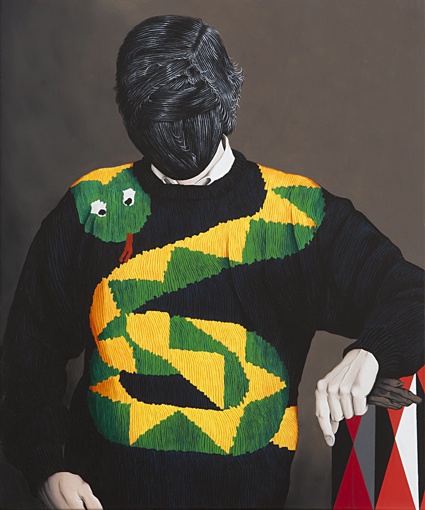 Valerio Carrubba, Mr Alarm, 2012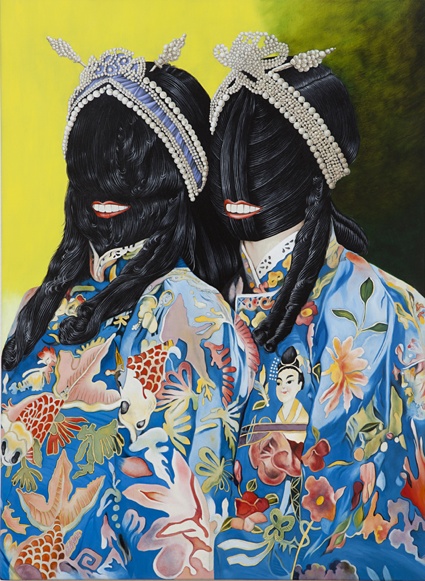 Valerio Carrubba, Olson is in Oslo, 2012