Almost two months ago, i wrote a couple of measly posts (Arnold Odermatt, policeman photographer and Artissima – Valerio Carrubba) about the 19th edition of Artissima, the contemporary art fair that takes place in Turin each year in November. I've finally decided to catch up with my reports from the fair.
While reading articles in the local press, i learnt that Artisima broke all its records of affluence this year. That doesn't surprise me. A few years ago, Turin decided to squeeze all its major cultural events into the same November week. So the art fair was accompanied by various openings in the city and by an 'off' fair, nothing unusual here. But that same week also saw the commissions It's Not The End Of The World displayed in various museums for a few days, a digital art festival, a festival of electronic music, a photo fair, an exhibition dedicated to 'emerging art", etc. A fantastic strategy to attract tourists. A lame idea for art-loving people who live in this city.
Artissima is nevertheless my favourite art fair in Europe. First of all because of the quality of the galleries selected and the works they show. Then there's the press team which -unlike Art Brussels and Frieze- doesn't require bloggers to go through a Stasi-style cross-examination process in order to be granted a press pass (sans catalogue, access to photo sets nor fabric bag obviously.) In Turin, i got the pass, the catalogues, the bright pink fabric bag (as worn by my little colleague over here.) The other reason why i'd hate to miss an edition of Artissima is that i've always found that people in Turin genuinely cared about contemporary art. They have the appetite and the taste for it. I'm convinced that even the security guys whom i see each year sneering and guffawing openly from one gallery booth to another find something that touches them at the end of their tour.
As a brief intro (which will actually be the third 'brief intro'), here's a quick copy/paste of the photographic works that i found most interesting at Artissima. Some of them are purely photographic works. But because i didn't see as many stunning photos as usual this year, i'm adding images that document performances and interventions. Starting with…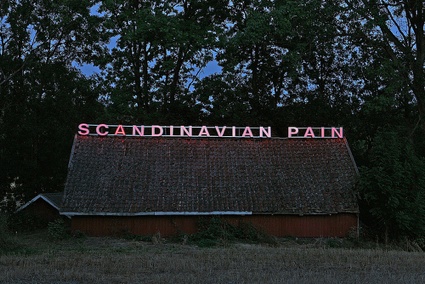 Ragnar Kjartansson. Scandinavian Pain (twilight), 2006-12. i8 Gallery
The 11 metre long, pink neon sign was first erected on the roof of an abandoned barn in a region of Norway made famous by Edvard Munch. Kjartansson lived there for a week, looking dejected and playing the guitar for days, many of which not a single human visitor came.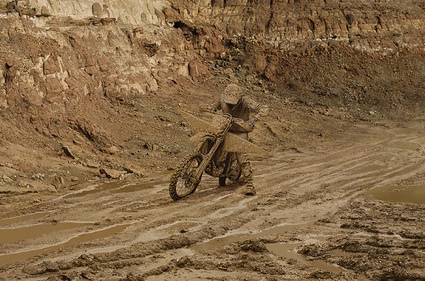 Andrea Galvani, A few invisible sculptures #1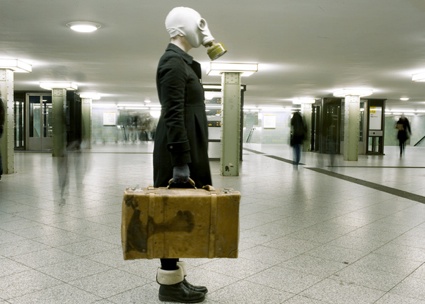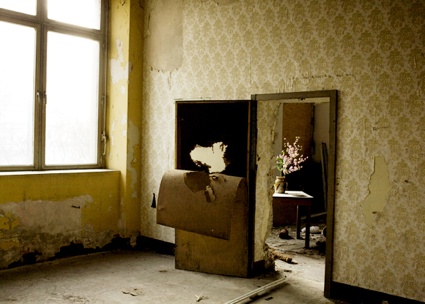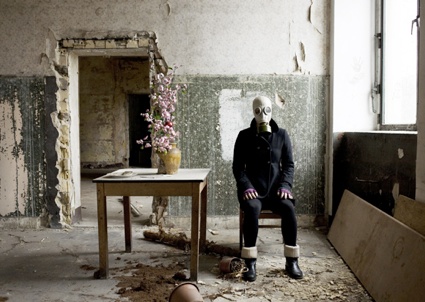 Eva Frapiccini, Untitled (from the series Under the Rough) (2012) Courtesy of Alberto Peola, Torino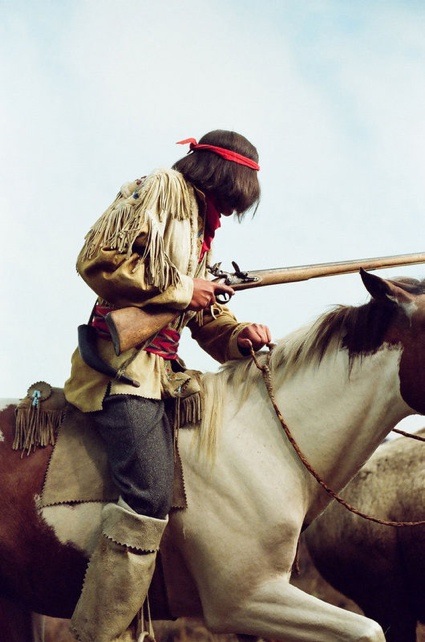 Tobias Zielony, Horseman, 2009. Gallery Lia Rumma
Naufus Ramírez Figueroa was one of the 3 winners of the Premio Illy for young artists.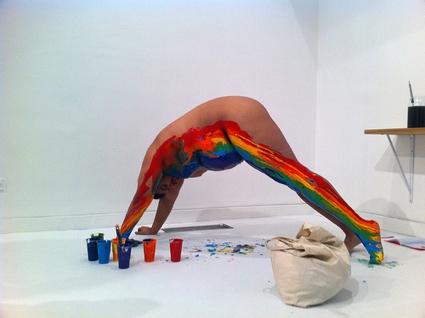 Naufus Ramírez Figueroa, Beber y leer el arcoiris
Karen Knorr's series of large-scale photos star wildlife animals inhabiting the elegant salons of famous cultural institutions and castles.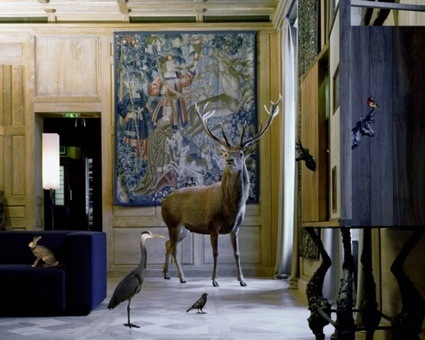 Karen Knorr, Fables (Musée de la chasse), 2005 – 2007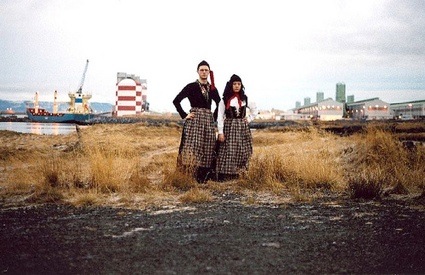 Libia Castro & Ólafur Ólafsson, Untitled, 2000-2006
Ondrej Pribyl's photos are made using the daguerreotype process, the photographic technique patented by Louis Daguerre in 1839.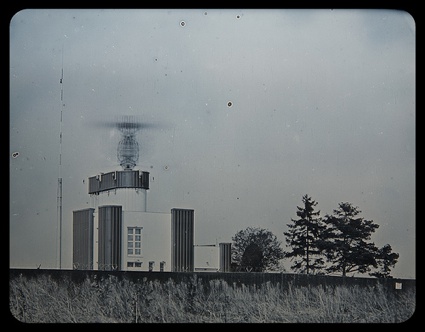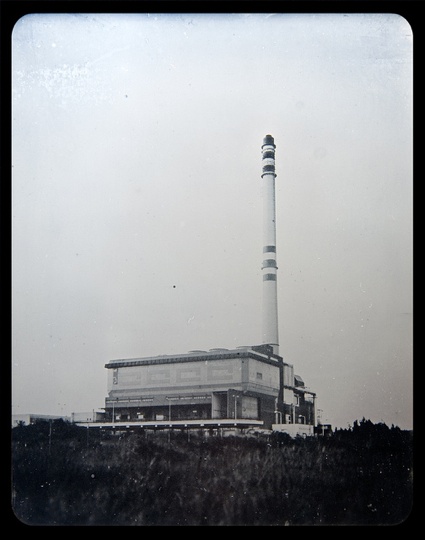 Ondrej Pribyl, Untitled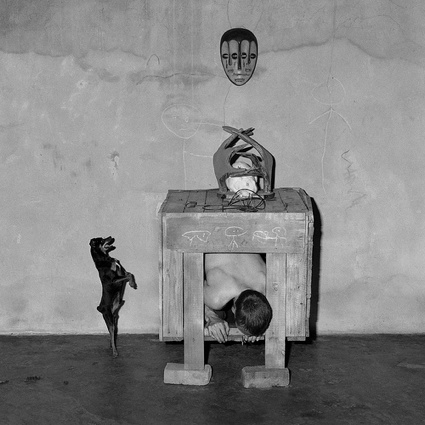 Ballen Roger, Appearances
Edgar Leciejewski: a name to add to the already long list of artists working with blow-ups of "Google Street View".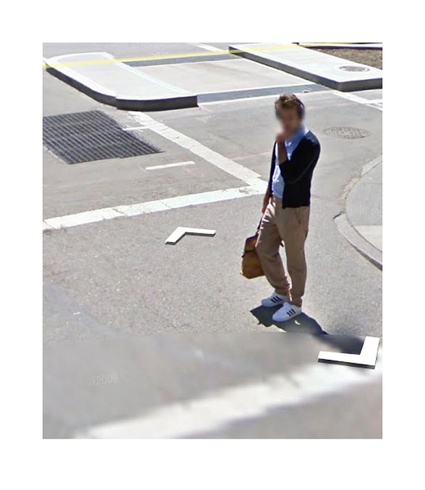 Edgar Leciejewski, 302 West 22nd Street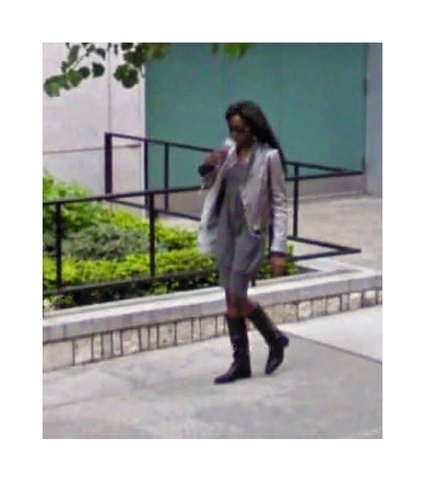 Edgar Leciejewski, 146 East 77th Street
Per-Oskar Leu's "The English: Are they human?" site-specific installation showed two Italian Mille Miglia parka. Their integrated goggles and 'built for speed' appearance has made these jackets a sought-after garment among football fans with inclinations towards fighting and luxury apparel. Since the early 1980's groups of British 'risk supporters' have embraced a dress code of upmarket, mainly French and Italian sportswear brands, a look which has in turn been adapted by fans in Europe following an increase in 'The English Disease' of football hooliganism. Simultaneously, Leu conjures up imagery from other cross-cultural phenomena equally fixated upon the cult of youthful aggression; namely the Italian Futurist movement and its English offshoot the Vorticist group, founded in 1909 and 1913 respectively.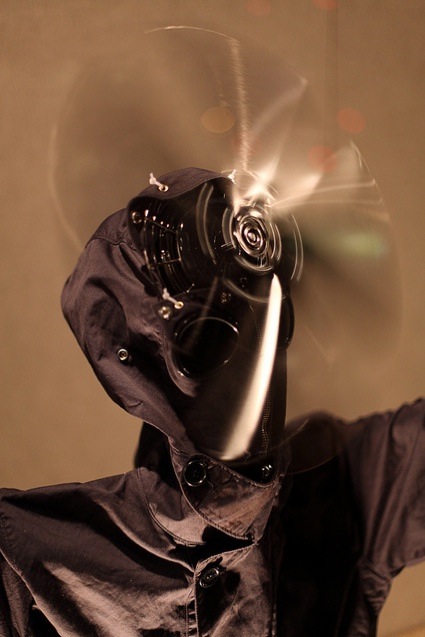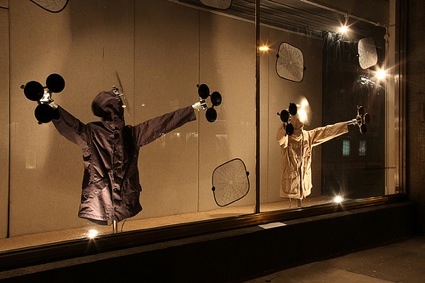 Per-Oskar Leu, The English: Are They Human?

Robin Rhode, Slalom Triptych. At Tucci Russo, 2012
In 1999, Nedko Solakov wrote fourteen short messages and narratives on the wings of six of Luxair's Boeing 737's. Each of them was visible only from the window seats.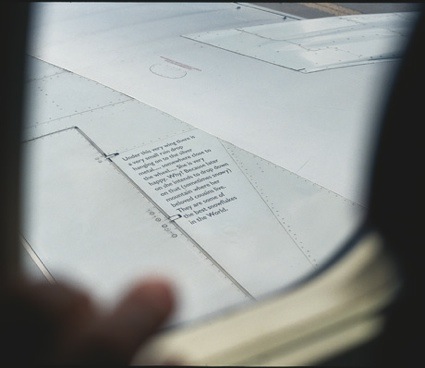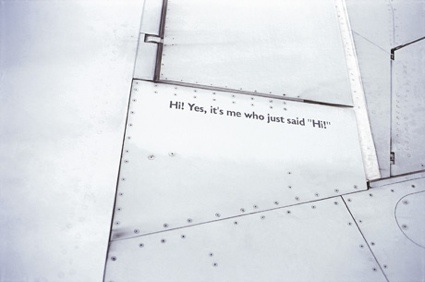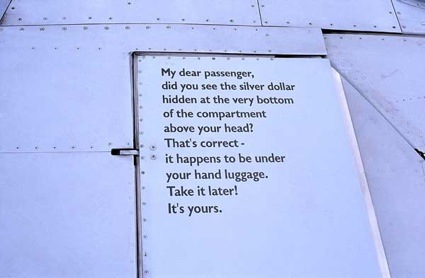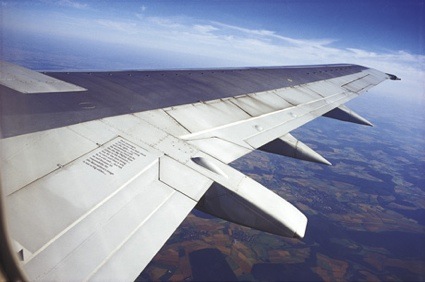 Nedko Solakov, On the Wing (texts on the wings of 6 Boeing 737…), 2001. At Galleria Continua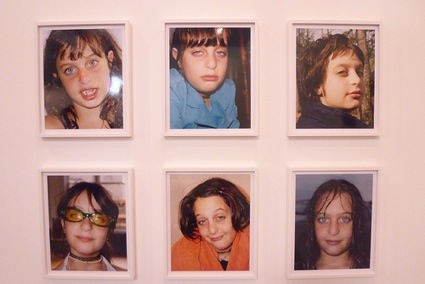 Roni Horn, This is Me, This is You (GROUP II), 1998-2000. At i8 Gallery
In case you were wondering what the fair looked like: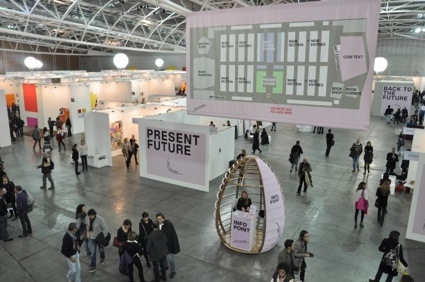 Photo: Enrico Frignani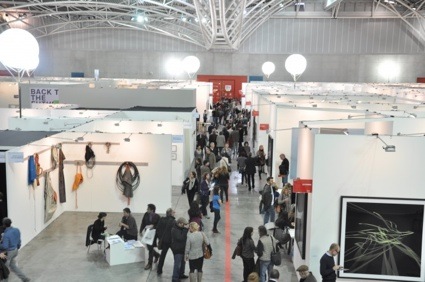 Photo: Enrico Frignani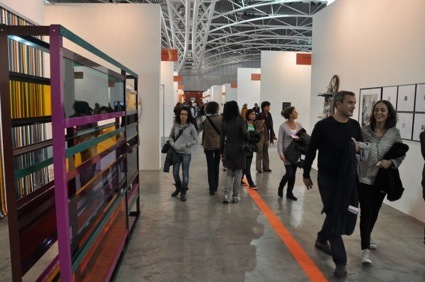 Photo: Enrico Frignani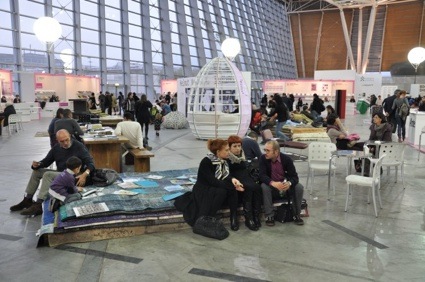 Photo: Enrico Frignani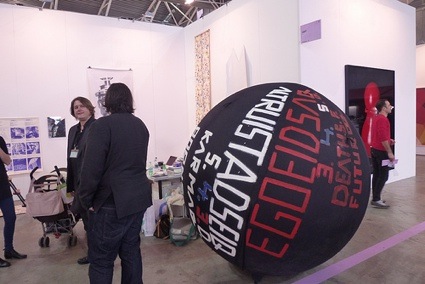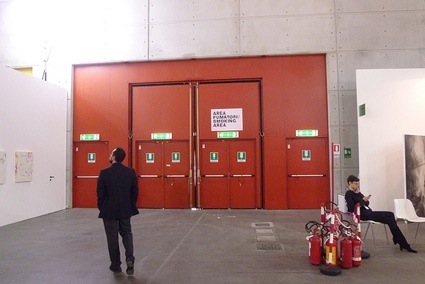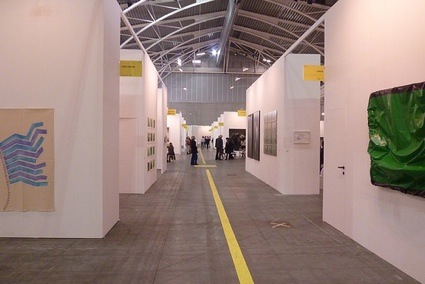 One last reason why i love Artissima: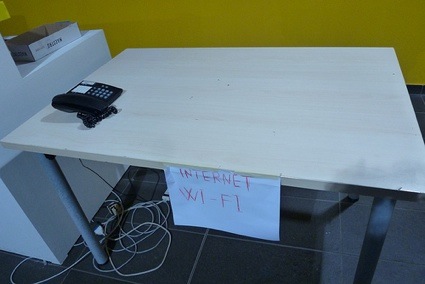 Previously: Arnold Odermatt, policeman photographer and Artissima – Valerio Carrubba.