Yesterday i met with the other members of the jury for the fifth edition of the ARCO Beep Award. The aim of this Award is to promote the research, production, and exhibition of art linked to new technologies, or new media art. The art pieces are submitted by commercial galleries participating to the Madrid Contemporary Art Fair ARCO.
It was a real pleasure to discuss with the other members of the jury: curator and art critic Domenico Quaranta, Fernando Castro from the Reina Sofía National Museum, the mythical art critic Arnau Puig and the charming artist Marie-France Veyrat. It was the fastest jury deliberation i had ever attended in my life. Although most entries were of remarkable quality, the work that stood out was a triptych part of the EKMRZ-Trilogy, by UBERMORGEN.COM.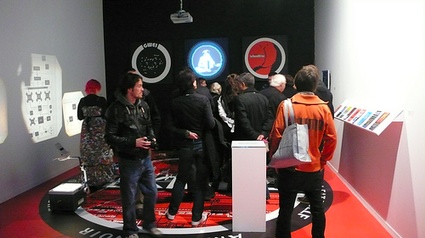 Presented for the first time as a single installation on view until the end of the art fair at the booth of Fabio Paris Gallery, this "e-commerce trilogy" is the outcome of almost four years of work which i'm sure most of you are quite familiar with. Its episodes are called:
– GWEI – Google Will Eat Itself, an operation aiming at buying Google with Google's own money (in collaboration with Alessandro Ludovico and Paolo Cirio)
– Amazon Noir – The Big Book Crime steals books from Amazon and distribute them free on the web (in collaboration with Alessandro Ludovico and Paolo Cirio)
– and The Sound of eBay which generates music using eBay user data.
Fabio Paris Gallery had made a rather audacious challenge in choosing to present the EKMRZ-Trilogy and i'm delighted to see that audacity pays once in a while. The ARCO installation presents the iconography and mythology of the trilogy by means of prints, a google cheque, projections, music, animations, etc. You can visit it at the Pavilion 6 of ARCO, it is part of Expanded Box, the section dedicated to the intertwining of technologies and art.
On occasion of the event, FPEditions is publishing the book UBERMORGEN.COM.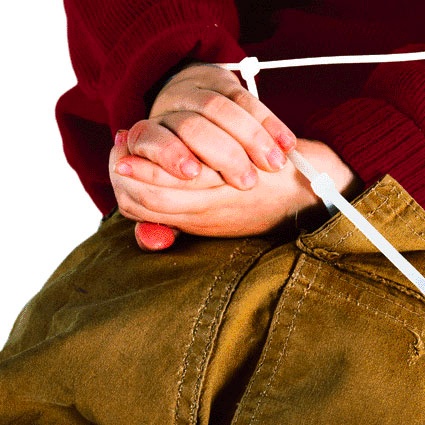 And if you live in the area of Milan, you might want to check out the Fabio Paris Art Gallery itself which is showing the world preview of the Austrian duo's latest project Superenhanced, which is dedicated to the issue of torture.