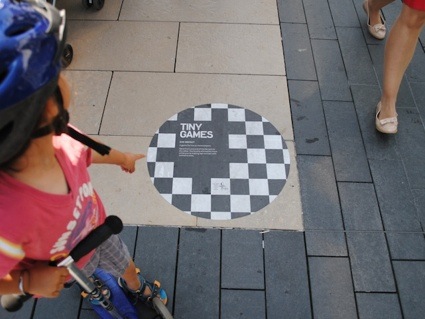 The new episode of #A.I.L – artists in laboratories, the weekly radio programme about art and science i present on ResonanceFM, London's favourite radio art station, is aired tomorrow Wednesday afternoon at 4pm.
My guest in the show will be Alex Fleetwood who founded London-based Hide&Seek in 2007. Hide&Seek is a game design studio which re-imagines public space as a place to play. They create new games and experiences, curate and support the work of artists and designers, and right now they are working on games inspired by a month-long Christmas party that King William III held at Kensington Palace in 1699.
Alex is going to talk about big and tiny games, digital design and the importance of play in contemporary culture.
The radio show will be aired this Wednesday 27 November at 16:00, London time. Early risers can catch the repeat next Tuesday at 6.30 am. If you don't live in London, you can listen to the online stream or wait till we upload the episodes on soundcloud.