The new episode of #A.I.L – artists in laboratories, the weekly radio programme about art and science i present on ResonanceFM, London's favourite radio art station, is aired this Wednesday afternoon at 4pm.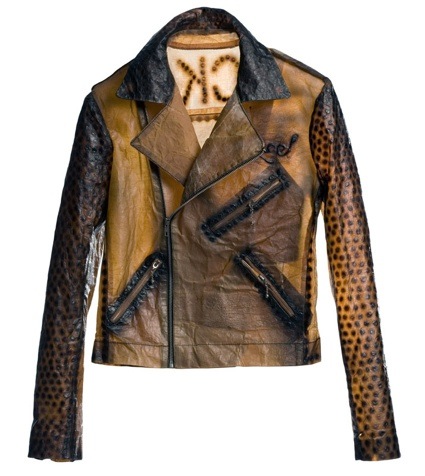 Suzanne Lee / Biocouture
My guest will be designer and researcher Suzanne Lee. Suzanne is the Founder of BIOCOUTURE, the first 'living materials' design consultancy. Suzanne is also a TED Senior fellow and a Launch innovator 2013 (Launch being an initiative that supports innovative works likely to contribute to a sustainable future.) For a number of years now, Suzanne has been investigating sustainable bio-materials. The last time i met her, she was cultivating bacteria into sugary green tea and harvesting thick layers of cellulose which, once dried looked like delicate, translucid leather that she then used to make her own garments.
Suzanne's work has now taken an even more ambitious dimension as she is building an open innovation resource to enable collaboration within the global biological materials community.
The radio show will be aired this Wednesday 30 October at 16:00, London time. Early risers can catch the repeat next Tuesday at 6.30 am. If you don't live in London, you can listen to the online stream or wait till we upload the episodes on soundcloud.