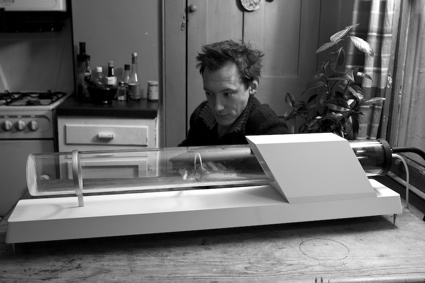 On Our Way To The Impossible
The new episode of #A.I.L – artists in laboratories, the weekly radio programme about art and science i present on ResonanceFM, is aired this Wednesday afternoon at 4pm (that's London time.)
My guest tomorrow will be Patrick Stevenson-Keating, a designer who creates objects and experiences that communicate and make the most sophisticated theories in physics more tangible.
We will be talking about some of the objects he designed. Starting with the Quantum Parallelograph which explores the possibility of alternate realities and encourages people to discover their own alternative lives. We will also discuss the world's first handmade particle accelerator which Patrick crafted using hand-blown glass bulbs, a pump, a voltage of 45,000V and electrode. The device helps us understand better what the much fussed about Large Hadron Collider is all about.
Patrick Stevenson-Keating has graduated from the Dundee Product Design course, and he is now running his independent studio practice in Shoreditch as well as working as an associate at international design firm Superflux.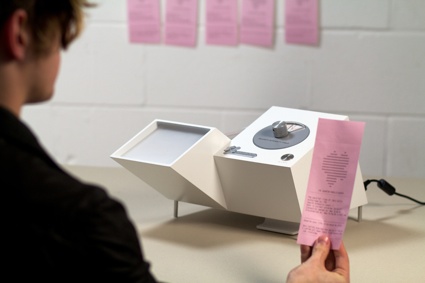 The Quantum Parallelograph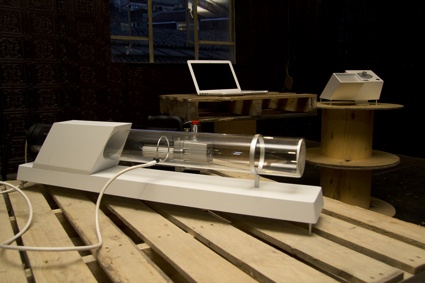 Handcrafted Particle Accelerator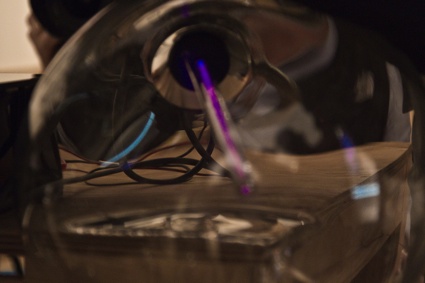 Handcrafted Particle Accelerator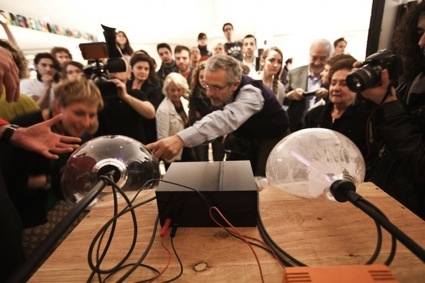 Handcrafted Particle Accelerator
The show will be aired this Wednesday 4th of June at 16:00. Early risers can catch the repeat next Tuesday at 6.30 am. If you don't live in London, you can listen to the online stream or wait till we upload the episodes on soundcloud.