The new episode of #A.I.L – artists in laboratories, the weekly radio programme about art and science i present on ResonanceFM, is aired today at 4pm (London time.)
Today we will be talking with Marcos García who, together with Laura Fernandez, is responsible for the cultural program of the Medialab Prado in Madrid.
If you're a curator or an artist involved in art and technology you've probably heard about Medialab Prado. Chances are, you've even been there for one of their workshops. Medialab Prado is conceived as a citizen laboratory for the production, research and dissemination of cultural projects that explore collaborative forms of experimentation and learning that have emerged from digital networks.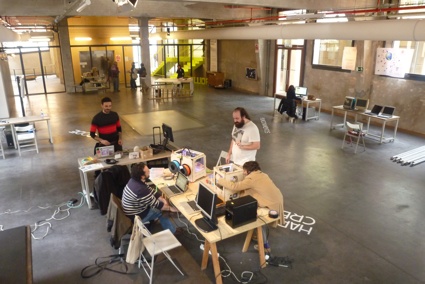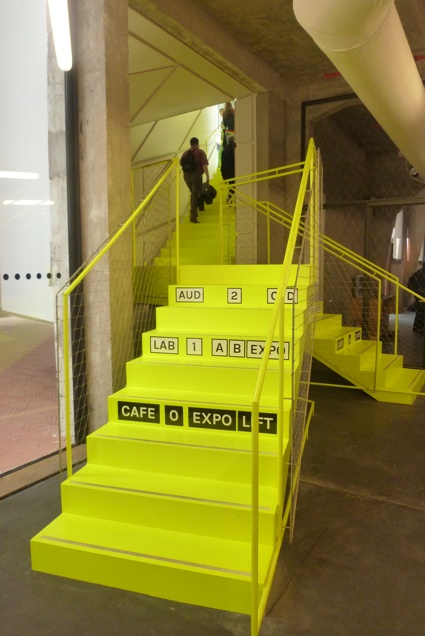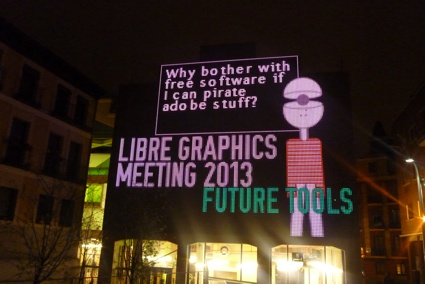 So far, the lab mostly organized seminars and workshops dealing with topics as different as garage science, magic and technology, obsolete technologies of the future, data visualization, the theory of the Commons, or digital facades. The way the workshops are organized is pretty unique to MLP: they publish a call, select the projects that will be developed and invite collaborators from all backgrounds to join the artists over a 2 week period to develop a working prototype. The sessions are intense but the results are usually pretty spectacular.
Last week, however, MLP inaugurated its new headquarters. Same address but this time the space is at least 10 to 15 times bigger which means that the workshops will still be central to the activities of the lab but they will also be accompanied by permanent research projects, exhibitions, artist residencies and so on.
Unfortunately for us, Marcos Garcia is not in the studio in London with us today. Fortunately for me, he invited me over at MLP for the launch of the new space and for a series of events dedicated to Free, Open Source Tools for Graphic designers.
In this episode of #A.I.L., we will be talking interactivity, Open Source in times of precarity, the inspiration behind the Medialab Prado model and the future plans for the lab.
The show will be aired today Thursday 14st March at 16:00. The repeat is next Tuesday at 6.30 am (yes, a.m!) If you don't live in London, you can catch the online stream or wait till we upload the episodes on soundcloud.