The new episode of #A.I.L – artists in laboratories, the weekly radio programme about art and science i present on ResonanceFM, is aired tonight.
This week we'll be talking to Liam Young, a speculative architect whose work use fictional near-future scenarios in order to make us reflect upon the social, architectural and political consequences of emerging biological and technological futures.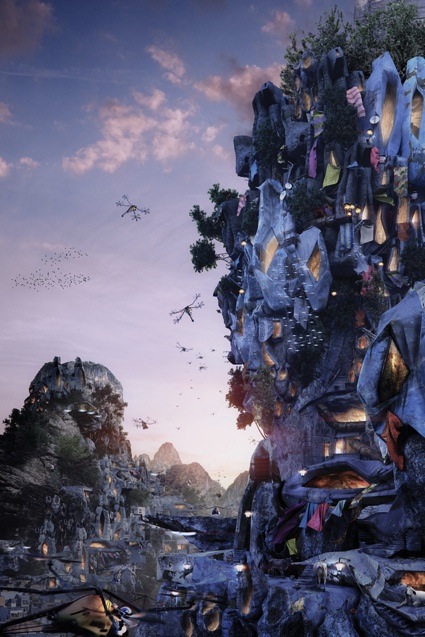 Liam is a founder of Tomorrows Thoughts Today, a think tank that explores the possibilities of fantastic, imaginary and even perverse urbanisms.
Liam also runs the rather fascinating Unknown Fields Division, a nomadic workshop that travels to the most intriguing places on this planet in order to investigate forgotten landscapes, alien terrains and industrial ecologies. The Unknown Fields Division have traveled to locations as different from each other (and from our own daily environment) as the Amazon, the Alaska, the mining landscapes of the Australia Outback, the Baikonur Cosmodrome in Kazakhstan and more recently the Roswell Crash Site.
If that were not enough, Liam is also one of the curators of this year's Lisbon Architecture Triennale.
My conversation with Liam today is going to focus on Under Tomorrows Sky, a project that will be shown at the Triennale. The first bricks of 'Under Tomorrows Sky' were laid last Summer, at the MU Foundation in Eindhoven, where Liam was joined by a group of scientists, technologists, futurists, science fiction writers and even special effects artists to collectively imagine and build a room sized miniature model of a fictional, future city.
The show will be aired today Thursday 21st February at 17:30. The repeat is next Tuesday at 6.30 am (yes, a.m!) If you don't live in London, you can catch the online stream or wait till we upload the episodes on soundcloud.
Image on the homepage: Under Tomorrows Sky concept art by Daniel Dociu.