The new episode of #A.I.L – artists in laboratories, the weekly radio programme about art and science i present on ResonanceFM is aired tonight.
My guest in the studio is artist and film maker Charlotte Jarvis.
Over the past few years, Charlotte has worked with scientists to bio-engineer a bacteria with the Universal Declaration of Human Rights encoded into its DNA sequence, she developed performances that showed the public what could happen if one day, synthetic biology was used to eradicate greed, lust and anger from a group of children.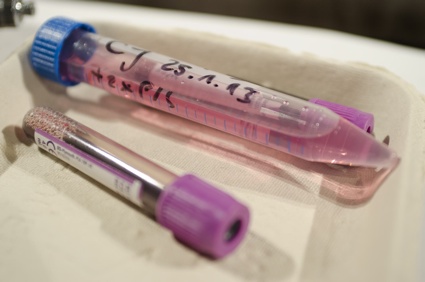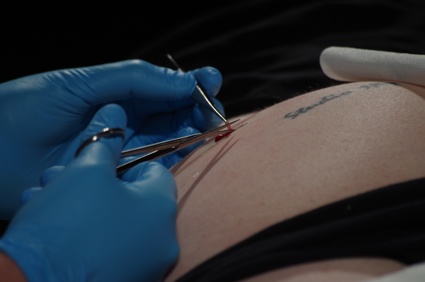 Ergo Sum performance at the Waag Society in Amsterdam
But today, Charlotte is going to dispel a few myths about stem cells and discuss her award-winning project: Ergo Sum.
A couple of weeks ago, Charlotte donated parts of her body to stem cell research. Her tissue and blood samples are now in a lab where they will be transformed – medically metamorphosed – into induced pluripotent stem cells and from there into a range of completely different substances. A second self will be created, a self-portrait, a dopplegänger, made from a collage of in vitro body parts. Brain, heart and blood vessel all biologically 'Charlotte', yet distinctly alien to her.
The project has received a Designers and Artist's for Genomics Award. It will be exhibited this Summer at Naturalis in Leiden, The Netherlands.
The show will be aired today Thursday 7st February at 19:30. The repeat is next Tuesday at 6.30 am (yes, a.m!) If you don't live in London, you can catch the online stream or wait till we upload the episodes on soundcloud.
Photos by James Read and Arne Kuilman.