The new episode of #A.I.L – artists in laboratories, the weekly radio programme about art and science i present on ResonanceFM, London's favourite radio art station, is aired this Wednesday afternoon at 4pm.
My guest tomorrow will be Sitraka Rakatoniaina and Andrew Friend who will be talking about the aesthetics of scientific experiments but also about the human capabilities in sensing future events. They've explored this slightly debatable topic with a series of experiments inspired by the experimental evidence for the existence of physiological precognition, depicted the Sensing the Future paper written by Daryl J. Bem a social psychologist and professor emeritus at Cornell University.
Andrew Friend and Sitraka Rakotoniaina, Prophecy Program, 2013
One of the experiments in the designers' Prophecy Program project consists in perching an individual on an ultra-elevated chair where they will act as seismograph and predict earthquakes, exploring accuracy and specificity of psi and experience in landscape. A second one is an 'autonomous biological drone' which, inspired by bioenergetic capabilities of plants to sense humans intentions, would operate overhead monitoring human activity and emotions below. The last one is the working prototype of a 'Pre-cognition test rig' which acts as a big Russian roulette that fires at individuals while sensors pick up any body sign that they are indeed sensing the upcoming shoot.
As you can guess, this episode is neither typical nor tedious. Sitraka and Andrew's work, however, is far less fanciful than it might seem at first sight.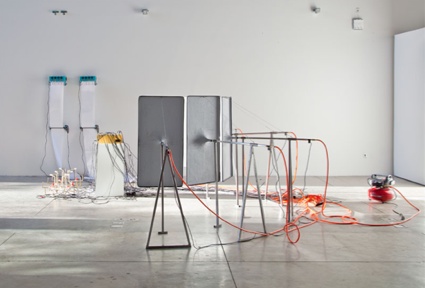 Pre-cognition test rig. Photo Andrew Friend and Sitraka Rakotoniaina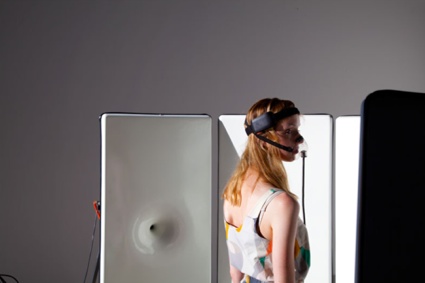 Test subject wearing the gears before firing the precognition test-rig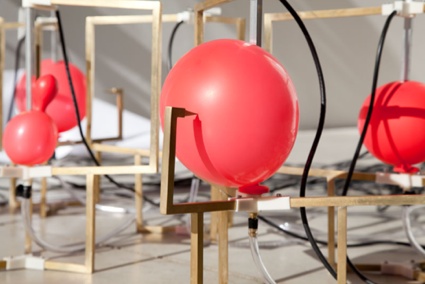 Balloon triggers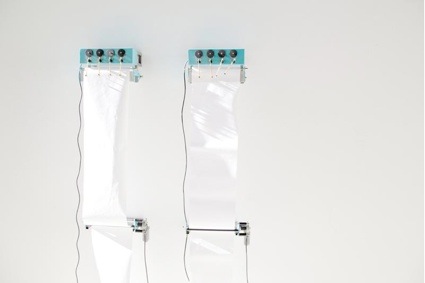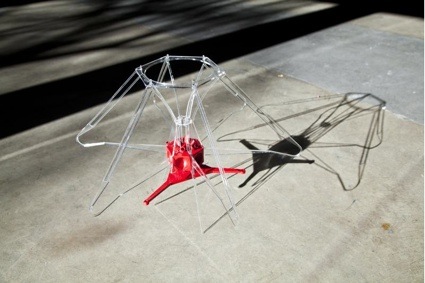 Autonomous biological drone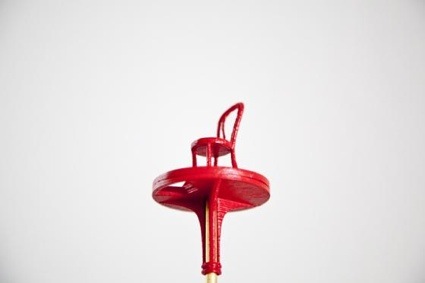 Model of the Tower for predicting Earthquakes
Prophecy Program – in front of the elephant door
The show will be aired this Wednesday 18th of September at 16:00, London time. Early risers can catch the repeat next Tuesday at 6.30 am (I know…) If you don't live in London, you can listen to the online stream or wait till we upload the episodes on soundcloud.