A few tips if you're going to the Salone del Mobile, Milan's international furniture fair, this weekend. 1. Don't leave without sunscreen an umbrella (just read the weather forecast). 2. Don't be surprised if Tortona smells a bit of a hasbeen area now that the big guys, the heavy glitter and the trashy panino con la porchetta have moved in. 3. Start with the Ventura Lambrate area because that's where the cool kids are showing their work now. More details coming up in the next post. Aside from Ventura Lambrate, here's a couple of shows i'd recommend: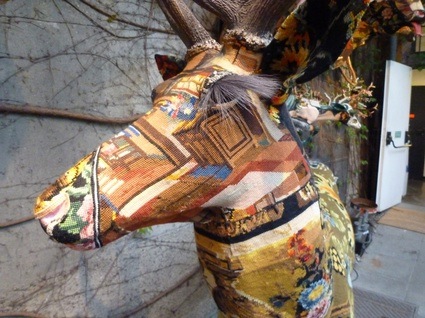 Grazie mille Laurence Humier for walking me to Spazio Rossana Orlandi, a shop slash exhibition space in the Magenta District. The old buildings offers several floors of design furnishing with a gallery for exhibitions, a cafe where ladies in pearl necklace sell their homemade cakes and a space dedicated to fashion. It's a bit like Colette in Paris. Only more bourgeois and less Tokyo-NYc oriented. Still, very very fun place to visit. See by yourself: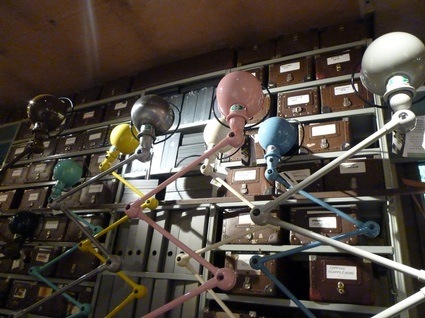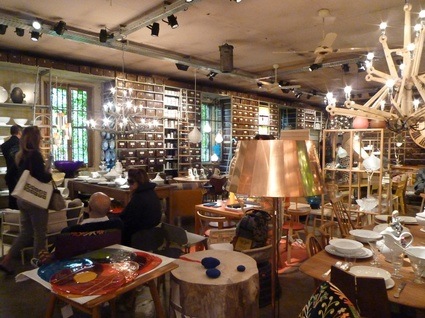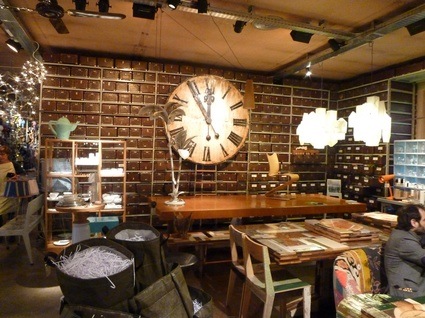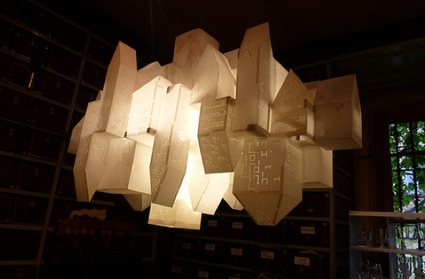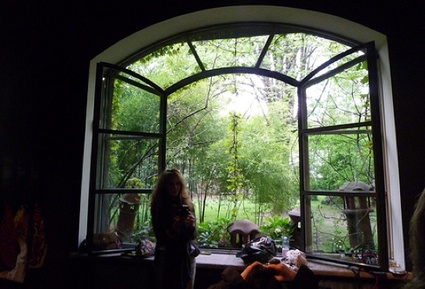 There were rooms after rooms of tables, plates on tables, lampshades on top of tables, seats and shelves. What got my attention was Isabel Berglund's Home With Tree. Very big knitted cotton tree planted in a tiny white room and part of Danish Craft.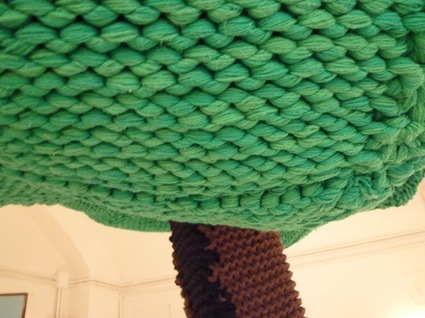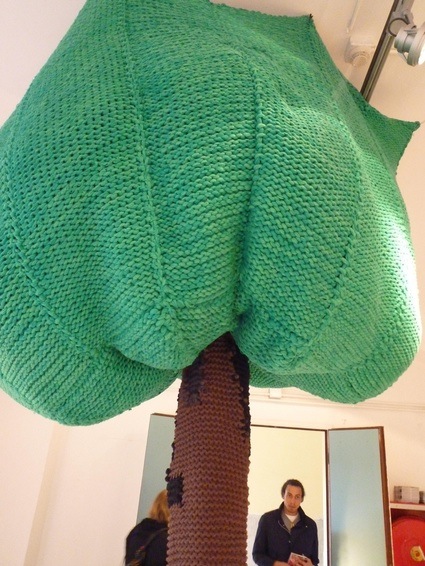 Frederique Morrel had some fiery tapestry human and non-human animals climbing up the walls overlooking the cafe area. The creatures are dressed in needlework with added fur touch here and there.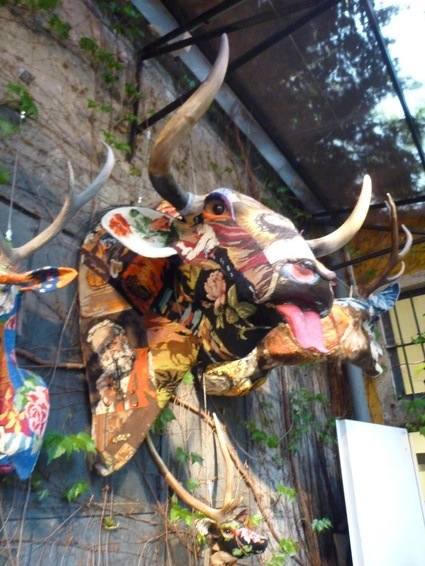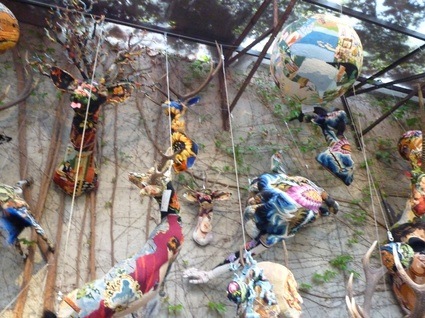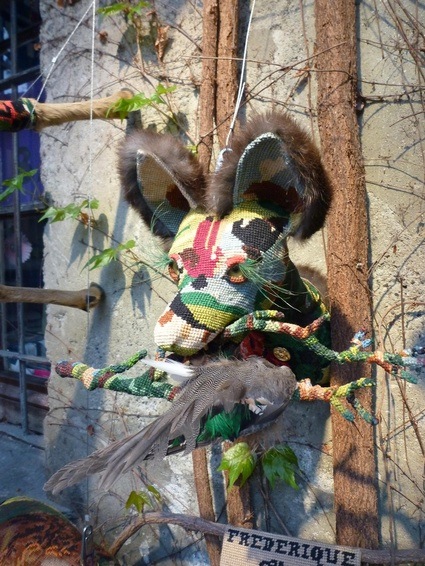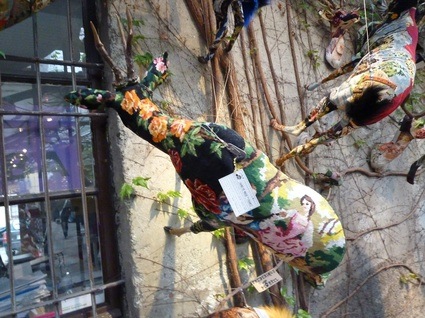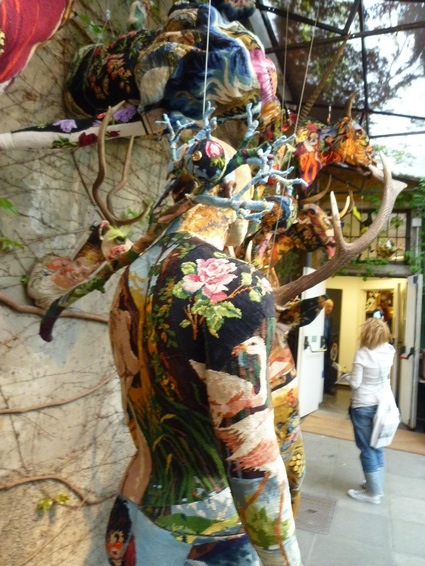 Far away from there, at Spazio Krizia, Ingo Maurer is presenting spectacular exploded comic lamps.