A month ago, i visited War and Medicine, a unique exhibition that explores the relationship between warfare and medicine, beginning with the disasters of the Crimean War and continuing through to today's conflicts in Afghanistan and Iraq. Proper report will follow later on but i thought this image deserved a post on its own.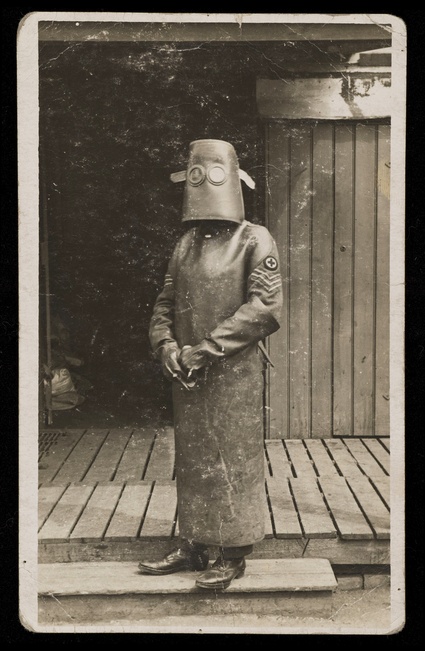 World War One, France: a radiographer wearing protective clothing and headpiece. Photograph by H. J. Hickman, ca. 1918. Credit: Wellcome Library, London
War and Medicine closed on February 15, at the Wellcome Collection in London.