Previously: Community Performance in Google Street View and 20.12.53 – 10.08.04.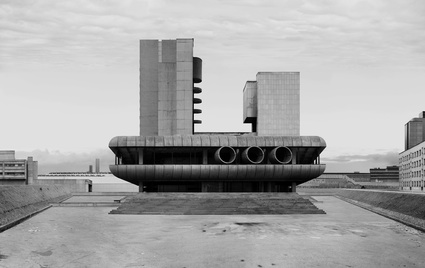 Beate Gütschow, S#14, 2005
Last week i introduced briefly Manipulating Reality, a show that ran until January 17 at CCCS in Florence. This truly enjoyable exhibition explored the way photographic images and videos represent reality as much as they can construct and betray it. The issue has taken a key importance in a society where images have gradually taken over the role of words as a vehicle of communication.
Manipulating Reality presents a selection of 23 artistic approaches that work through photography and video to develop possible models of reality. Its aim is not to understand whether photographs can convey reality but how this can occur. The works exhibited represent different artistic strategies addressing the construction, reflection or distortion of reality in images. In addition to investigating the value of documentary photography today, many of the artists presented reflect in part the conditions of the tool of photography and adopt known artistic techniques such as collage, presentation in model form, abstraction and the assemblage of different elements.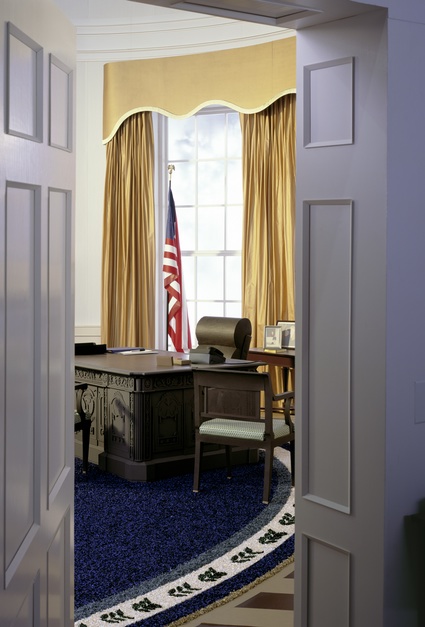 Thomas Demand, Presidency (detail), 2008
To visitors in a hurry or unaware of who Demand is and what he is capable of, the exhibition opens in an offensively un-spectacular way with Thomas Demand (see his other work Haltestelle.)
His Presidency series is devoted to a place we have seen countless times on tv and cinema screens: the U.S. President's Oval Office. The office, seen from different angles, is empty of any human presence. At first sight, it looks like a mere photographic reproduction of the real office until a closer examination reveals that it is the photograph of a paper model.
Demand never set foot inside this symbol of supreme power. Basing his work on images encountered in newspapers and magazines, he meticulously crafted life-sized models made of paper and cardboard. Their sole purpose was to be photographed. After the shooting, they were destroyed.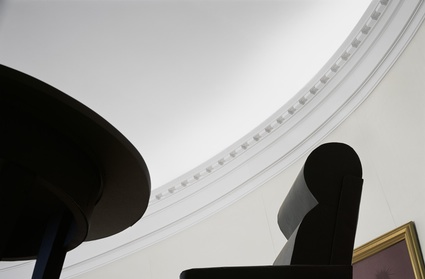 Thomas Demand, Presidency V, 2008
Interestingly, Presidency was commissioned by the New York Times Magazine, a publication which has undoubtedly at his disposal bags of photos taken in the real office. The frontal image of the desk in the Oval Office made the cover in November 2008, immediately after the presidential elections. Demand's images does not offer any clue as to the identity of the president working there. The artist's version of the famous office addresses not only the illusion of power but also the illusory authenticity of photography in a society where communication goes hand in hand with "digital revolution".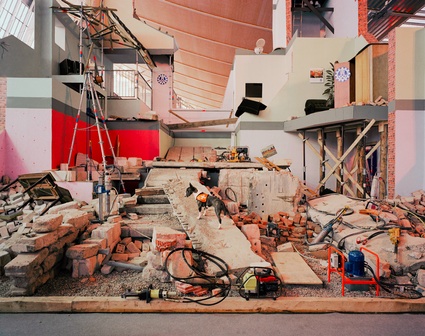 Tatjana Hallbaum, In Between / Simulation n° 5, 2006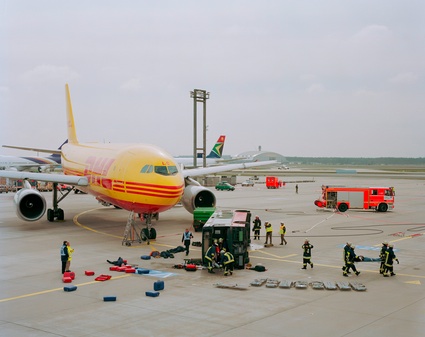 In Between / Simulation n° 8, 2006
The setting of Tatjana Hallbaum's IN-BETWEEN photos is impeccable: an emergency squad works composedly around a plane disaster, a building destroyed by an earthquake waits tranquilly to be surveyed by a rescue team. The pictures look fake and doctored. They are not. At least not completely.
The catastrophes never took place, they are mere training exercises to prepare personnel of the police, fire-fighting and civil defense departments should a real disaster occur. As the title of the series suggests, the artist's interest is focused on the space 'in between', the one that separates reality and fiction. Hallbaum describes her works as follows: "The work is questioning the gap between 'true' and 'false', 'reality' and 'fiction'. It should show that photography circumvents this. The question is not what reality is, but how we can represent it."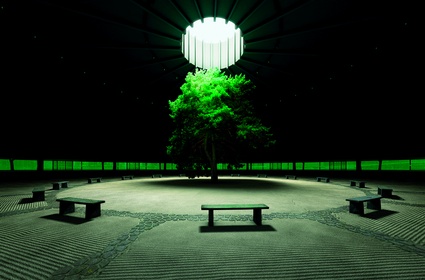 Ilkka Halso, Theatre II, series "Museum of Nature", 2008
The haunting Museum of Nature series by Ilkka Halso portrays a distressingly believable vision of a future when the only nature to enjoy will be the one that has to be preserved, just like a work of art, inside a museum.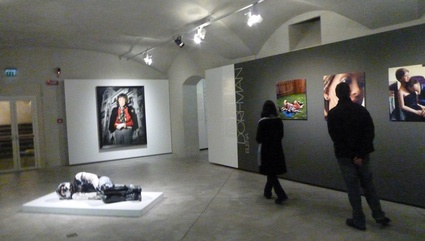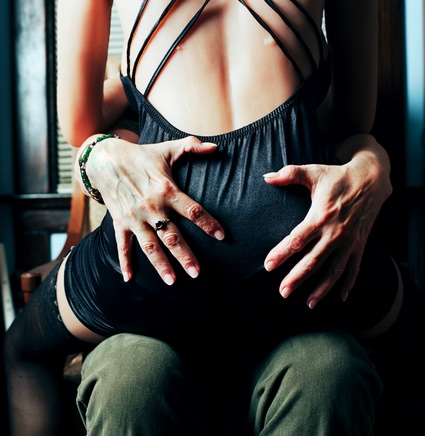 Elena Dorfman, Valentine 4, series "Still Lovers"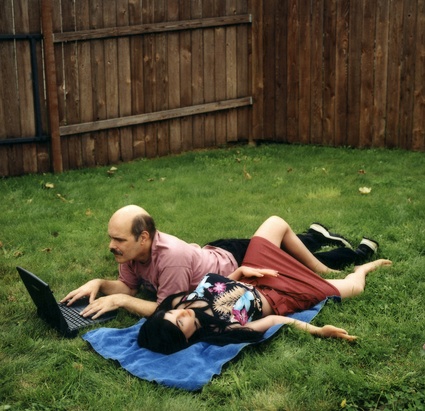 Elena Dorfman, Lily 1, series "Still Lovers", 2004
Like the IN-BETWEEN series, Still Lovers documents a niche phenomena in which fiction is made to be confused with reality. Elena Dorfman met men and women who have made the famous RealDolls part and parcel of everyday domestic life. The dolls come with a heavy aura of porn but Dorfman's images are intimate, not sexual. They explore the emotional bonds created between ordinary-looking people and their silicon partner.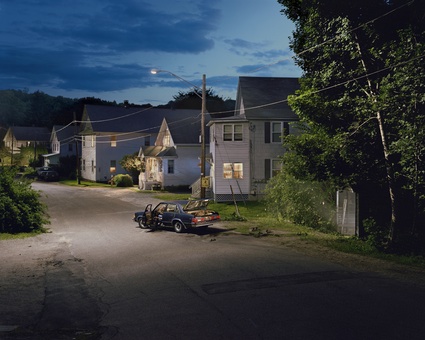 Gregory Crewdson, Untitled, 2001
Gregory Crewdson's works brings this idea of manipulated reality to Hollywood level. Metaphorically and literally. seem to defy any attempt to define them. One moment they evoke high-definition stills from big budget movies. Next, they remind viewers of Dutch paintings. Or maybe a scene from a fantasy video game. Set in the most generic American suburbia, the puzzling scenes leave viewers wondering what has just taken place or what is going to happen.
Although Crewdson works with a team of professionals one might expect to meet on a cinema production, it's only after an elaborate process of digital editing that this effect of hyper-reality and "hyper-visuality" arises in both the details and the ensemble.
My images on flickr. Photo on the homepage: Cigarette, 2007 © Sarah Pickering.