I can always trust C/O Berlin to enliven a dull Sunday. I didn't look at the programme, i simply paid the entrance fee and entered a retrospective of wowe 's portraits. After a mere 5 minutes, i caught myself reading the captions instead of watching the photographies. All was not lost though. The more modest 'studio' section of C/O Berlin hosts a fascinating Jerry Berndt . Insight . Night Photographs.
Barroom. Abbeyfeale Cafe, 1974, Somerville, MA
Dimly lit barrooms, shop windows long after the last client has gone, prostitutes teasing passersby and back alleys. These are moments and places that might sound darker than the night itself but the photographer managed to imbue sins and despair with some tenderness.
Among the works on show in the exhibitions are photos from the Combat Zone series (1967-1970) that portray Boston's red light district. Berndt worked there on assignment for Harvard Medical School's "Laboratory of Community Psychiartry" to document hookers, their pimps and more generally the conflict between African Americans and whites.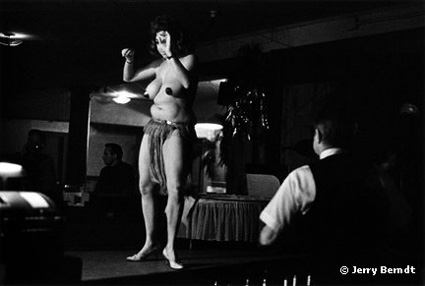 The Garden of Eden, Washington Street, Boston, 1969 12 Midnight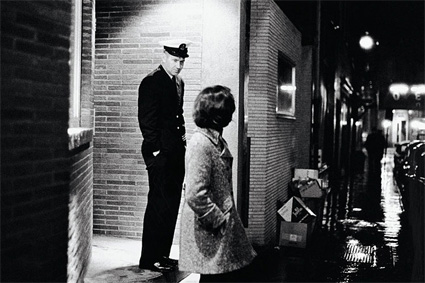 Outside the Glass Slipper, Washington Street, Boston 3am.
Another series, Barroom, brought Berndt back to his childhood. "I grew up in my father's bar room in Milwaukee, Wisconsin. I learned to read by putting empty beer bottles into the right boxes…" The b&w series shows bar rooms and strip clubs in the USA of the 60s and 70s.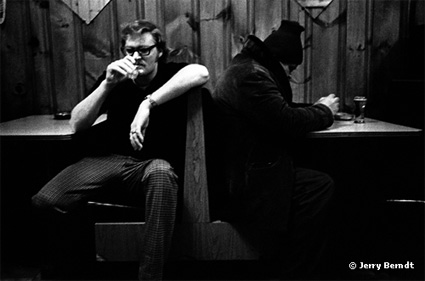 From Barroom by Jerry Berndt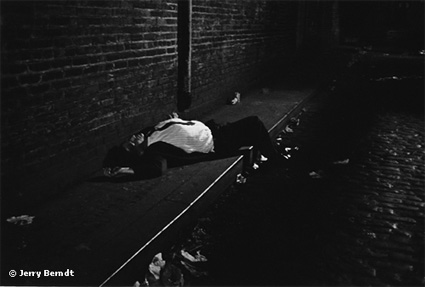 From Barroom by Jerry Berndt
Finally Nite Works is almost devoid of human beings. The protagonists are shopping strips, back streets, movie theaters, sidewalks when all activity has disappeared and only artificial light and shop window mannequins set the nocturnal mood.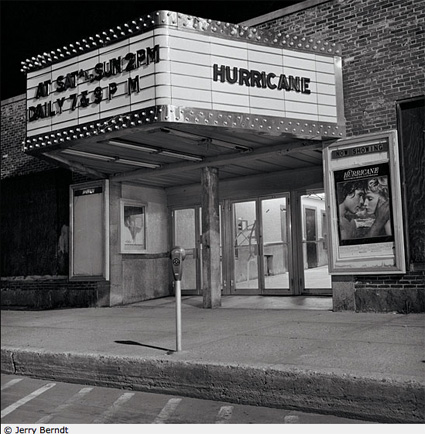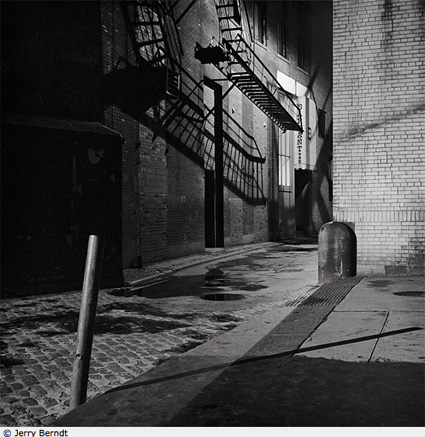 More images: White trash contemporary, Stern.
Until 15.02.09 at C/O Berlin