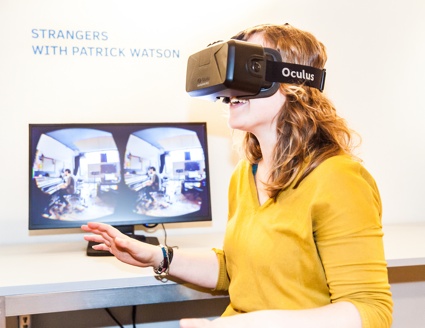 Exhibition DocLab 2014. Photo by Nichon Glerum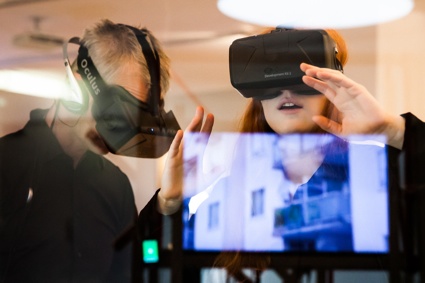 Exhibition DocLab 2014. Photo by Nichon Glerum
I was supposed to publish this post yesterday. Only i started exploring Serial, one of the works selected for the 2014 IDFA DocLab Award for Best Digital Storytelling and i couldn't stop myself, i went from one episode to another, talked about each of them with The Boyfriend and the whole afternoon flew by.
So here i am 24 hours late with the follow-up of my notes from the DocLab: Interactive Conference 2014, a day of talks about the way artists, film makers, designers and entrepreneurs are exploring digital behaviour and redefining the documentary genre in the digital age.
The DocLab talks took place at The Flemish Arts Centre De Brakke Grond and so did the exhibition. The nominees for the Best Digital Storytelling award were lined up in one room and the curated exhibition DocLab Expo: Immersive Reality was spread into the rest of the building.
I was ready to shun the The Virtual Reality Screening Room because i really, really, don't like the idea that i can be seen looking like this. Also i never regarded myself as a germaphobe but having half my face eaten up by a device that dozens of people have worn before me makes my skin crawl. I did it though. I wore the unhygienic headset. Because i'm brave and i believe in taking risks in order to write my blog. I even liked some of the works….

Felix & Paul Studio, Strangers with Patrick Watson
In particular Strangers with Patrick Watson by Felix & Paul Studio. You put the unsanitary Oculus Rift goggles on (seriously, am i really the one who's got a problem with oculus hygiene???) and you find yourself transported into the studio loft of musician Patrick Watson in Montréal. He's attempting to compose some music and his dog is relaxing on the floor. And so was i. Relaxing, not on the floor. There is nothing to do for you, except look around and enjoy the scene. It's peaceful and pleasant, there is no need for awkward keyboard manipulation in the dark.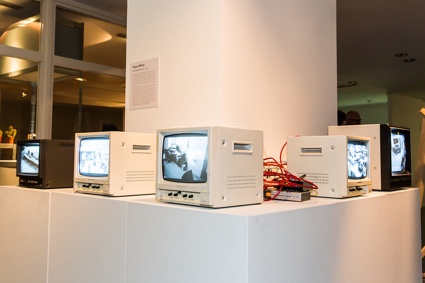 Dries Depoorter, Trojan Offices. Exhibition DocLab 2014. Photo by Nichon Glerum
The retro-looking Trojan Offices installation brings us back to the early nineties when computer scientists at the University of Cambridge scientists rigged up a camera to monitor the coffee pot located in the main computer lab and casually invented the webcam.
Nowadays, countless numbers of webcams are streaming live to the internet, indexed by search engines without permission. With a simple hack, artist Dries Depoorter gained access to them, selected half a dozen of them in order to give us a live glimpse into unsuspecting coffeepots and offices from all over the world.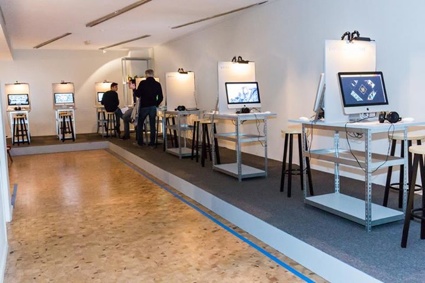 Exhibition DocLab 2014. Photo by Nichon Glerum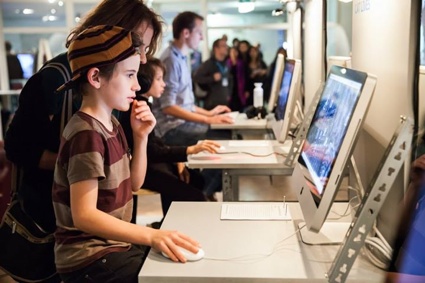 Exhibition DocLab 2014. Photo by Nichon Glerum
The most compelling part of the day for me was when i discovered the nominees of the Digital Storytelling competition. Because the focus of the selection is as much on new forms of interactivity as it is on strategies to weave a compelling story, all the projects were deep, multi-layered and compelling. Some took me ages to explore. Cue to…
Julie Snyder, Sarah Koenig, Serial, 2014
Serial is a weekly podcast that investigates the true circumstances behind the murder of a Baltimore high school girl. Hae Min Lee was found strangled in a park in 1999. Her former boyfriend Adnan Syed was sent to prison with a life sentence on the basis of one testimony only. No physical evidence linked Syed to the crime and he has always claimed he is innocent. In the podcast producer Sarah Koenig takes listeners back to 1999 and shares interviews with people involved in the affair, audio archives from the trial and snippets of conversation between the prisoner and the journalist. The website that accompanies the quest also presents maps, photos, copies of handwritten letters, etc. The audience discovers along with the makers of the programme that the story has multiple layers and inconsistencies.
Serial is more gripping than many lavishly produced tv series or movies. One of the characteristics of the show is that it remains ambiguous, you have the feeling that the journalist doesn't have an agenda, she slowly uncovers evidences along the way. Like her, you might not be able to make up your mind and figure out whether Syed was guilty or innocent. I'm glad the podcast is the winner of the 2014 IDFA DocLab Award for Best Digital Storytelling.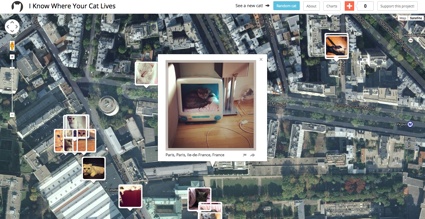 Owen Mundy, I Know Where Your Cat Lives, 2014
Owen Mundy, I Know Where Your Cat Lives, 2014
Every day, hundreds of thousands of cat owners upload photos of their pet on photosharing websites. I Know Where Your Cat Lives collects the images, retrieves the latitude and longitude coordinates embedded by many cameras and visualizes the location of the cats. The databank is charming, cats are so irresistible that in some countries feline photos are more popular than selfies. But as the title of the work suggests, there is also a slightly creepy dimension to the project as it makes you realize that once a piece of personal data is online, you lose control over it.
The option "Cats by country" shows how many cat photos have been uploaded in a given nation. This is why the makers themselves say that "the maps are perhaps a better representation of globalism, access to smart phones, and relaxed consideration for individual privacy."
Empire: 7º00 N 81º00 E (excerpt)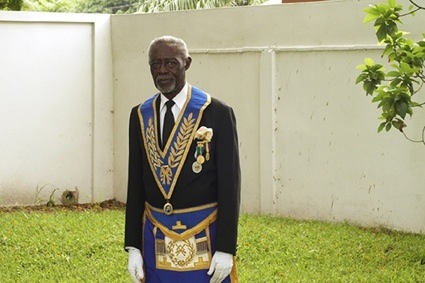 Eline Jongsma and Kel O'Neill, Empire Interactive, 2014
Indonesia, Brazil, South Africa, Ghana, etc. Dutch colonialism has left its marks across the world. With Empire Interactive, Eline Jongsma and Kel O'Neill investigate into the aftershocks of the first global capitalist endeavor, Dutch colonialism. The multi media works shows how little known enclaves of post-colonialism are geographically distant from each other, yet strangely united by their past exposure to colonial imperialism.
As the videos posted on vimeo demonstrate, the long-term impact of Dutch colonialism is truly astonishing: from the private town for white people in South Africa and other signs of a nostalgia for the Apartheid era, to the man seen as a god by the inhabitants a full-size replica Dutch village built in the middle of the Sri Lankan jungle, and the WWII enthusiasts who dress as members of the Waffen SS and proceed to military maneuvres on the island of Java.
Empire is an online, portable version of an exhibition. As the artists explained in an interview with Indiewood: Originally, in installation form, the project allows viewers to wander from installation to installation, and from story to story. As a viewer, you get to be a bit more autonomous than you are used to: we give you the parts, but you do the labor. We are trying to use the same principles in the interactive online version. In that sense, we think that transmedia art broadens the horizon of visual storytelling and gives both the creator and the audience more power to experiment than they may have with other art forms. It doesn't replace "traditional" film, it just offers a different way of going about things.
The Empire project also exists in the form of a limited edition book.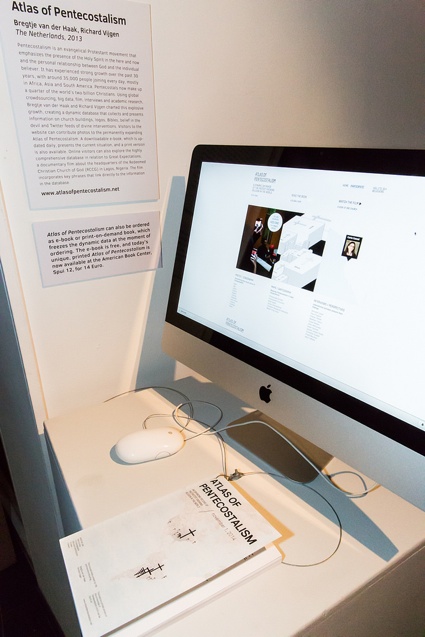 Exhibition DocLab 2014. Photo by Nichon Glerum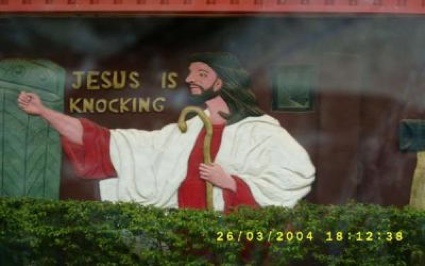 Owerri Nigeria (contributed by Asonzeh Ukah)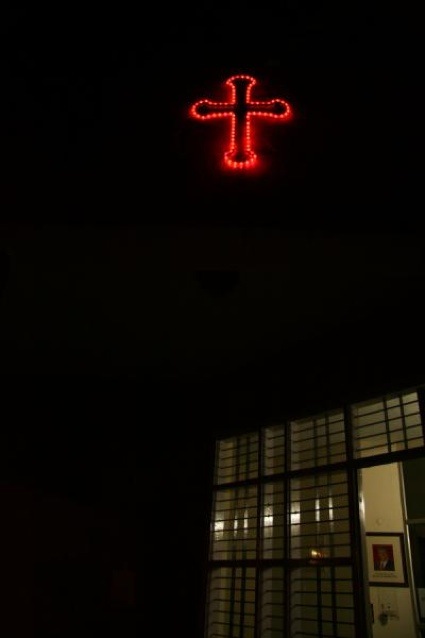 New Delhi (contributed by Metropolis)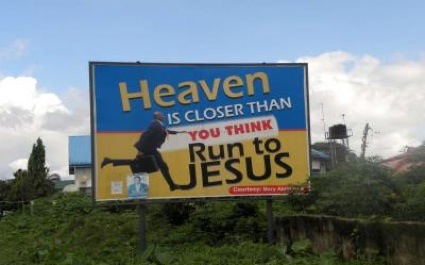 Uyo, Akwa Ibom State Nigeria (contributed by Asonzeh Ukah)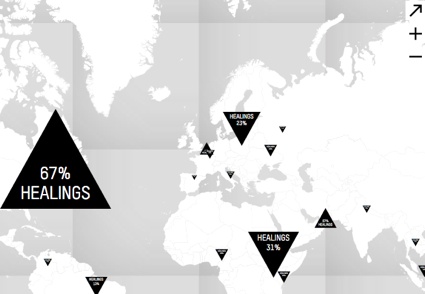 Bregtje van der Haak, Richard Vijgen, Atlas of Pentecostalism, 2013. DIVINE INTERVENTIONS map that shows the global distribution of manifestations of the Holy Spirit as reported on Twitter. The map is produced by a computer program that searches for tweets reporting #miracles, #blessings and #healings worldwide and is updated daily
Pentecostalism claims that the Holy Spirit is here and now. I've no idea what that might mean but i must be in a minority because Pentecotalism is believed to be the fastest growing religion in the world.
Atlas of Pentecostalism, by documentary filmmaker Bregtje van der Haak and information designer Richard Vijgen, aims to develop a reusable model for reporting on dynamic global trends and crises, incorporating crowdsourcing, big data, interviews, academic research and visual information.
The work allows you to investigate the religion through photos of church buildings and logos, maps of belief in the devil, interview with experts in anthropology, etc. Anyone can contribute photos to the permanently expanding Atlas of Pentecostalism. You can also 'download the website' as an e-book or print-on-demand book, which freezes the dynamic data at the moment of ordering.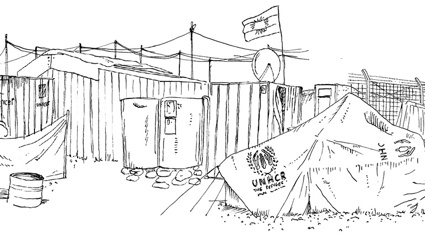 Dirk Jan Visser, Jan Rothuizen, Martijn van Tol, Refugee Republic (detail), 2014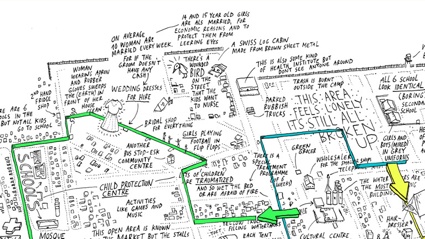 Dirk Jan Visser, Jan Rothuizen, Martijn van Tol, Refugee Republic (detail), 2014
Refugee Republic challenges our view of refugee camps. They are places of displacement, misery and distress but that's only part of the story. Life rebuilds itself in a refugee camp: bakers prepare the bread, children go to school, people fall in love. Skipping from photo to video to drawings to text in a very fluid way, the interactive documentary allows you to step inside Camp Domiz, a refugee camp in northern Iraq where some 64,000 inhabitants, mostly Syrian Kurds, live.
More images from DocLab 2014: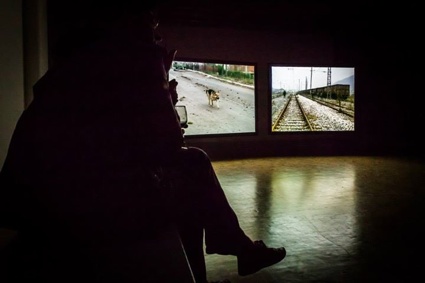 Exhibition DocLab 2014. Photo by Nichon Glerum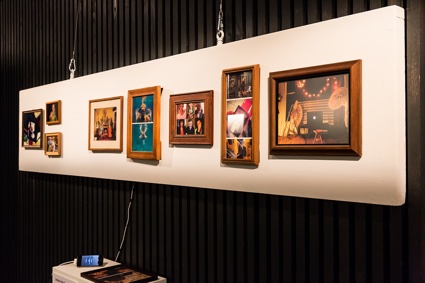 Zilla van den Born, Oh My Gosh, Zilla. Photo by Nichon Glerum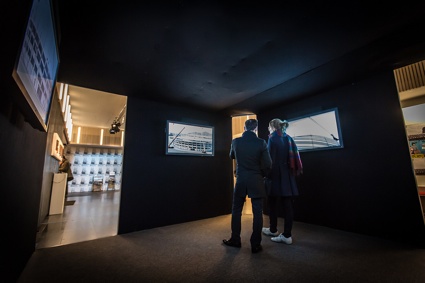 Exhibition DocLab 2014. Photo by Nichon Glerum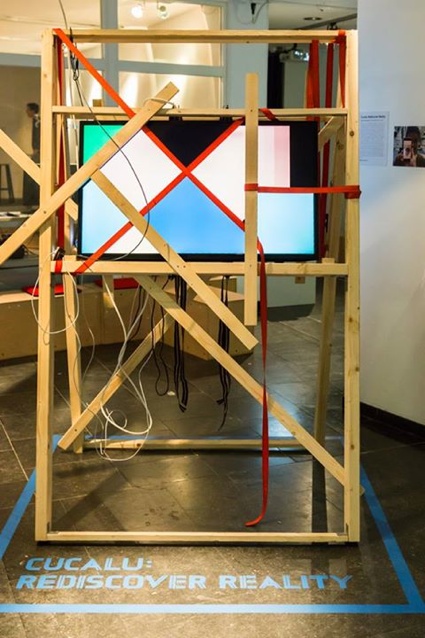 Cucalu: Rediscover Reality. Exhibition DocLab 2014. Photo by Nichon Glerum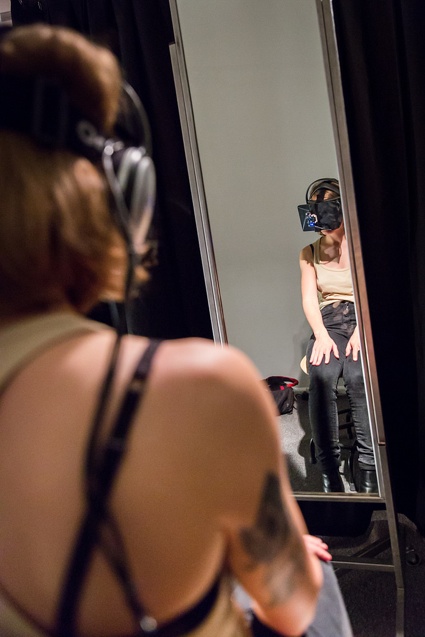 BeAnotherLab, Machine to be another. Photo by Nichon Glerum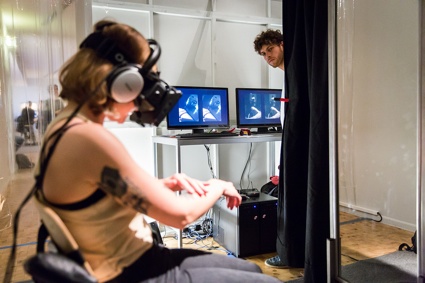 BeAnotherLab, Machine to be another. Photo by Nichon Glerum
DocLab expo took place at The Flemish Arts Centre De Brakke Grond in Amsterdam. The exhibition is over, alas! but the show Pieter Van den Bosch. Aanslagen zonder gevolgen opens tomorrow and it looks really good.
More images on Brakke Grond facebook page.
Previously: James George's talk at the DocLab Interactive Conference and My notes from DocLab: Interactive Conference 2014.