Still going through the hundreds of pictures i took at ARCO, still trying to find the spirit to open the 2 kilos catalog of the art fair. In the meantime, here's a Peruvian artist i discovered at the booth of the gallery Lucia de la Puente.
Fernando Gutierrez, aka Huanchaco, develops the story of Superchaco, a decadent Peruvian superhero trying to get to grips with the Chaotic City, Lima. Influenced by comics and pop culture, Huanchaco embodies the worst aspects of the Chaotic City. Devoid of any qualm, he is lazy, obnoxious and vulgar. Superchaco doesn't have any particular talent nor superpower. Yet, authorities call him, children look up to him and women fall for him.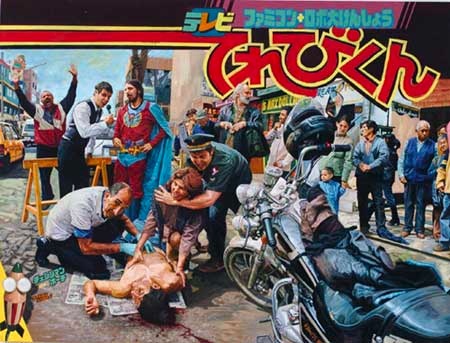 Cinco minutos tarde, 2005
The artist recycles and subverts symbols of consumer culture, rendering them "Peruvian' in all their contradiction.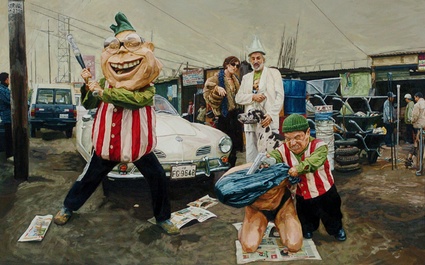 Doctor Captus
The images that illustrate this post do not reflect what was at ARCO but the images i took at the fair were not exactly great: here, have a look.